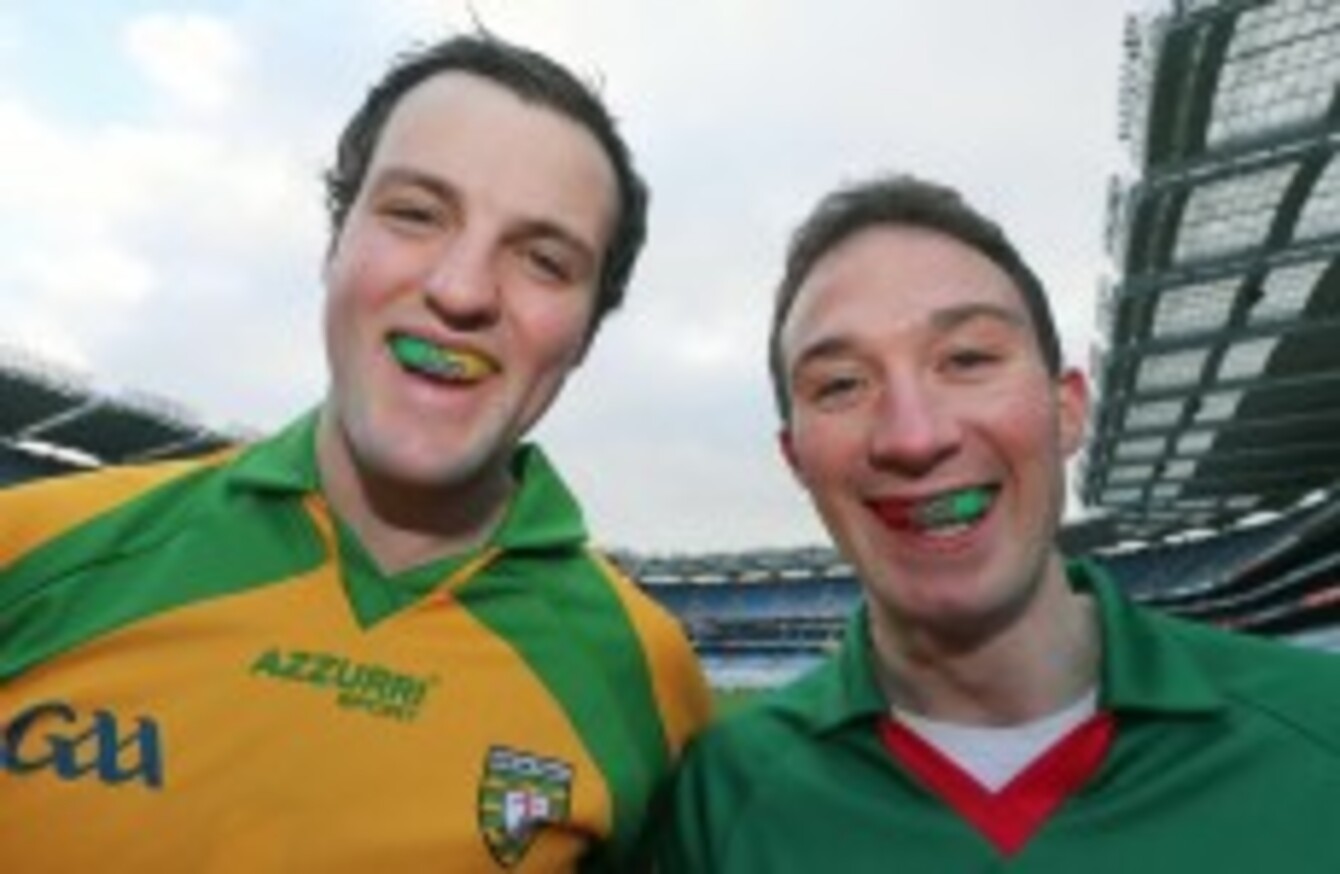 Donegal's Michael Murphy and Alan Dillon of Mayo.
Image: INPHO/Lorraine O'Sullivan
Donegal's Michael Murphy and Alan Dillon of Mayo.
Image: INPHO/Lorraine O'Sullivan
JUVENILE GAELIC FOOTBALL players throughout the country have been warned by the Irish Dental Association to adhere to new mouth guards rules in the GAA.
It is — since the new year — compulsory for underage stars to wear gumshields during football games and training.
But the dentists group say some footballers have been spotted during January without the piece of equipment. The dentists' association has also urged referees and coaches to strictly enforce the new rules.
"Previously we had urged the GAA to bring in this rule and we warmly welcomed it when it was introduced," says IDA president, Dr Andrew Bolas.
"However strict enforcement from the start is key as we have seen from the success of the 'no mouth, guard no play' approach adopted by other codes from U-6 right up to minor.
"The use of a properly fitting mouth guard can reduce the incidence of injuries to the teeth and surrounding tissues. A mouth guard should fit properly, adequately cover the teeth and stay in position during impact."
Dr Bolas said he frequently get called into Sligo General Hospital to treat the results of sports-related injuries.
"Some injuries to teeth from a clash of heads or a stray elbow can be quite horrific, with teeth broken, displaced or completely knocked out. It is well worthwhile talking to your dentist about the best options. While customised mouth guards are more expensive initially, they do provide the best comfort and protection and could well prove much cheaper  in the long run."
Check out the Irish Dentists Association guidelines here.