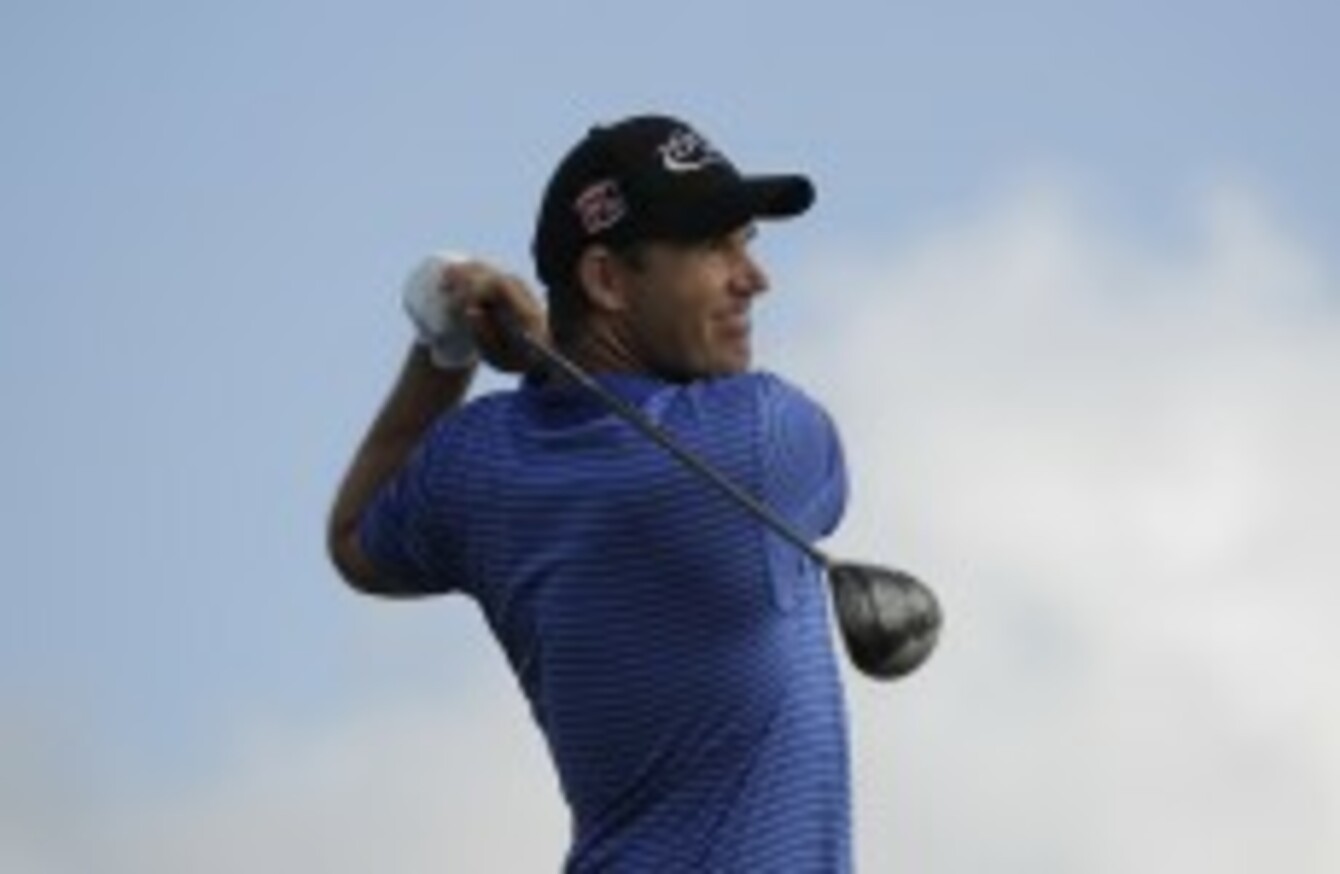 Padraig Harrington is savouring his success after winning the Honda Classic yesterday.
Image:
AP
/Press Association Images
Padraig Harrington is savouring his success after winning the Honda Classic yesterday.
Image:
AP
/Press Association Images
PÁDRAIG HARRINGTON HAS admitted he feared getting the yips again, after some inept putting threatened to derail his ultimately successful bid for glory at the Honda Classic in Florida yesterday.
Harrington suffered from the yips in 2012 amid a barren spell for the golfer, whose last PGA Tour win before yesterday came in 2008.
He told reporters: "I had the yips in 2012. I had my best ball‑striking year ever in 2012, in terms of the stats, but I had the yips that year. When you get things like that, it's really frustrating, it's really hard. You don't know what to do. You grind your way through it and it is a tough thing to get through.
"I was just trying so hard to tell myself that it wasn't back last night, I could tell you. I hit a few very, very iffy putts. But I practised my putting last night until about 7:00 in the dark, and I got something going again with my putting."
Consequently, despite the aforementioned moments of doubt, Harrington described how he was ultimately able to summon the requisite levels of self-belief to prevail in a tense playoff.
"I came out here today, and one of the things that helped change my putting around was if I had a 10‑foot putt to win on the 18th green, actually a 15‑footer as it turned out today, I wouldn't want anybody else to putt it. So as much as I was struggling, I still would choose myself to read that putt and hit that putt.
"That gives me confidence, and my wife reminded me of that this morning, actually, before I went out; that, you know, just if I had a choice, I would pick me. I wouldn't pick anybody else to hit the putt.
"I stood over the putts ‑‑ I wasn't confident, but, you know, I wasn't getting in my way. It wasn't like, oh, this is it. I just, okay, hit the best putt you can, run it at the hole and thankfully a few of them did run into the hole."
Harrington has been criticised for his, at times, erratic form, and the question remains as to whether he can maintain this level of excellence in the coming months. However, for now the Dubliner is purely concerned with savouring this special moment.
"The one thing you learn is you don't win as often as you think. I'm just enjoying winning The Honda Classic. I'll take it, whatever it is, a week or two, enjoy it and that's it.
"It's not about what it means to my career or what it means going forward. You don't win that often. When you win, you make sure you enjoy it. So that's where I am at the moment."
The 43-year-old also partially attributed his improvement in fortunes to a tireless work-ethic of late.
"It was interesting, I had a bad day on the golf course last Saturday, and we were out early and we were tired. I was sitting around, and I was thinking about, you know, I was tired and I heard one or two players say, "No, I'm finished for the day, heading home. They wouldn't go down to the range."
Be part
of the team
Access exclusive podcasts, interviews and analysis with a monthly or annual membership.
Become a Member
"I really wanted to leave. I said: 'No, I'll go down to the range,' and I found something down there.
"Again, nothing to do with my technique. I found something to do with my focus, and I got a little bit of peace, and probably for 50% of the time this week, I had peace out on the golf course and I hit plenty of really nice golf shots. I hit plenty of poor ones, but I definitely was in a better place."
Source: PGA TOUR/YouTube
A famously deep thinker when it comes to golf, Harrington has suggested this unusual level of obsession doesn't necessarily work to his advantage.
"I think you're born with that character trait. I was. I grew up with no practice range, so that's why I've always been fascinated, obsessed with trying to swing the club and hit it better.
"The short side of the game, the mental side came easy to me for most of my career, so that's what I am. That's what I enjoy. That's what I look to. You will find more PGA Tour pros are non‑tinkerers than are tinkerers. There's very few that actually tinker. There's probably 10 of us, and the rest of much more on the mindset of not really thinking too much about their game whatsoever.
"So if you're looking for a character trait to make it as a professional, it's the guy who doesn't think too much has got better odds."
Harrington also revealed how some downtime with Shane Lowry and ex-Shamrock Rovers footballer Stephen Grant on Sunday night helped him relax ahead of yesterday's intense climax.
"I went out to dinner with Shane Lowry and Stephen Grant, probably stayed later than I should have. After a long day, I think I was still in the Thai Kabuki, certainly after 10 o'clock, after a long day, 10:15, 10:30.
"But we were having good fun, and I have to say in that whole time, I don't think we talked a lot of golf, because Stephen Grant talks a lot of golf, but I never discussed anything to do with my golf. I never thought anything about my golf, so I really did get away from it for a few hours.
"I got up this morning and as I said, I was talking to Caroline and she just said to me when I was heading out, she said, "Remember, if you had a putt, you wouldn't ask anybody else to hit it for you." And to be honest, I wouldn't ask anybody else to, maybe I would for a drive or two [laughter], but for a putt I wouldn't."