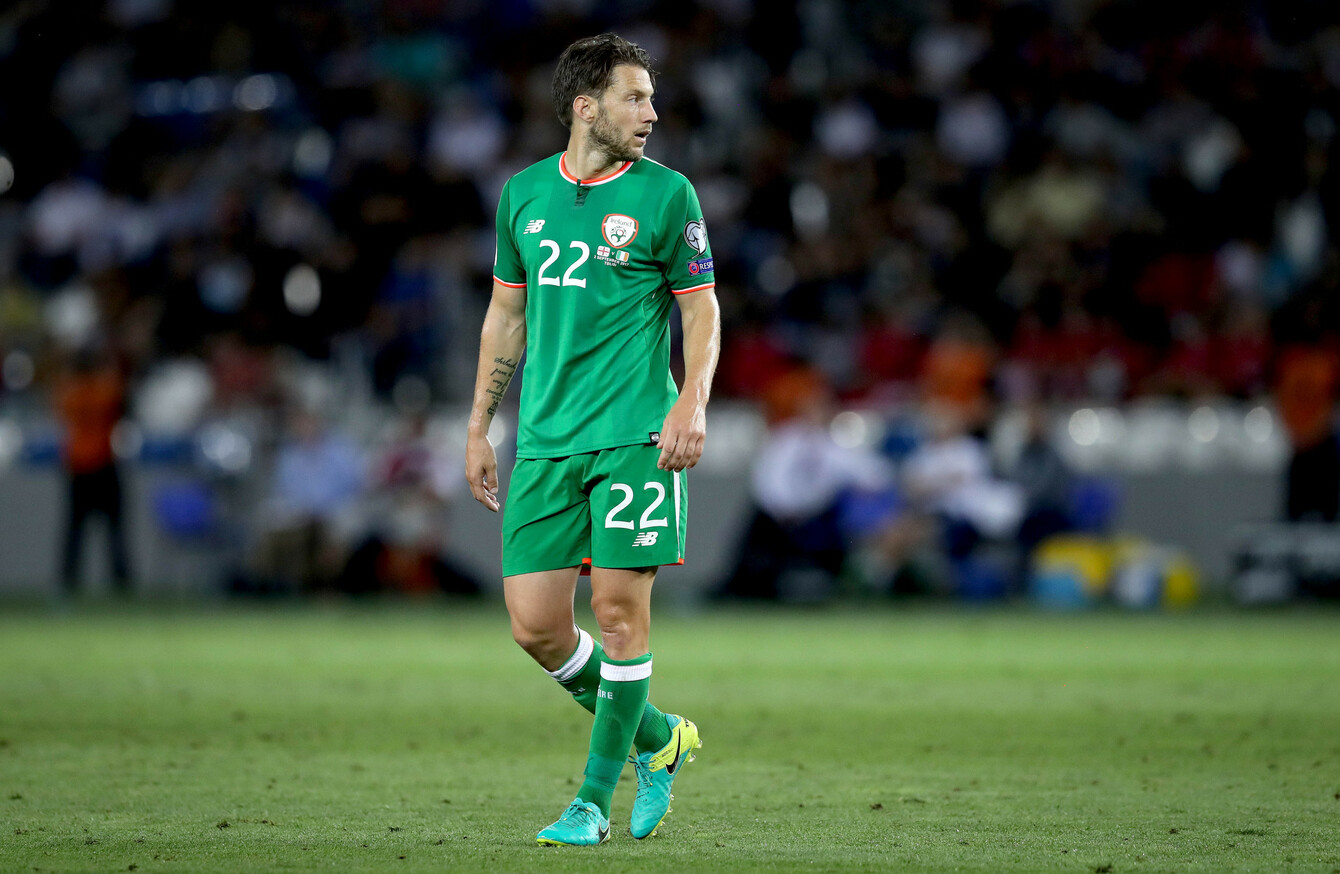 Ireland midfielder Harry Arter.
Image: Ryan Byrne/INPHO
Ireland midfielder Harry Arter.
Image: Ryan Byrne/INPHO
A NON-LEAGUE footballer who made comments on social media about the death of Harry Arter's baby daughter has been given a "second chance".
Alfie Barker, who was with Hitchin Town at the time, tweeted abusive messages at the Ireland and Bournemouth midfielder after the Premier League club's 3-3 draw with Arsenal back in January.
The then 18-year-old wrote: "At least you didn't lose your kid" and later sent another message, which read "Big hype just for a disappointment like the 9 months leading up to your childs birth".
After Arter reported the tweets, they were deleted and Barker initially claimed his account had been hacked before apologising.
The Football Association (FA) conducted an investigation and handed him a seven-month ban from football. According to the BBC, he was then let go by his club and also sacked by the carpentry company he worked for.
However, Barker's suspension ended on 1 August, and Spartan South Midlands League outfit Baldock Town have announced that he has signed for them in a statement which gives their reasons behind the decision.
"Baldock Town Football Club is a family orientated, forward thinking football club," the statement reads. "We think that it is important to let our supporters and followers know the reason behind our decision to sign Alfie Barker.
"Within our club, we welcome people from all backgrounds, cultures and embrace their disabilities or any mental health problems that they have. We support our club members, players, committee and supporters and would hope that we always look to provide professional help to those who need it.
We believe that people should be allowed a second chance and have always been willing to listen to people when they have had problems. After a lot of discussions within the club and after speaking with Alfie, It is our belief that he could benefit from being at our club.
"Although we do not in any way condone his previous actions, we do know that it has come to light he has mild learning disabilities and autism. In this respect, we think that under the guidance of our club we can help him become a better person, that he can learn to flourish and put the past behind him. We hope that our decision to support Alfie will be welcomed by all our supporters, old and new.
"We as a club and a football team would like to welcome Alfie and we hope that he will be able to become an asset to our club."
Subscribe to The42 podcasts here: