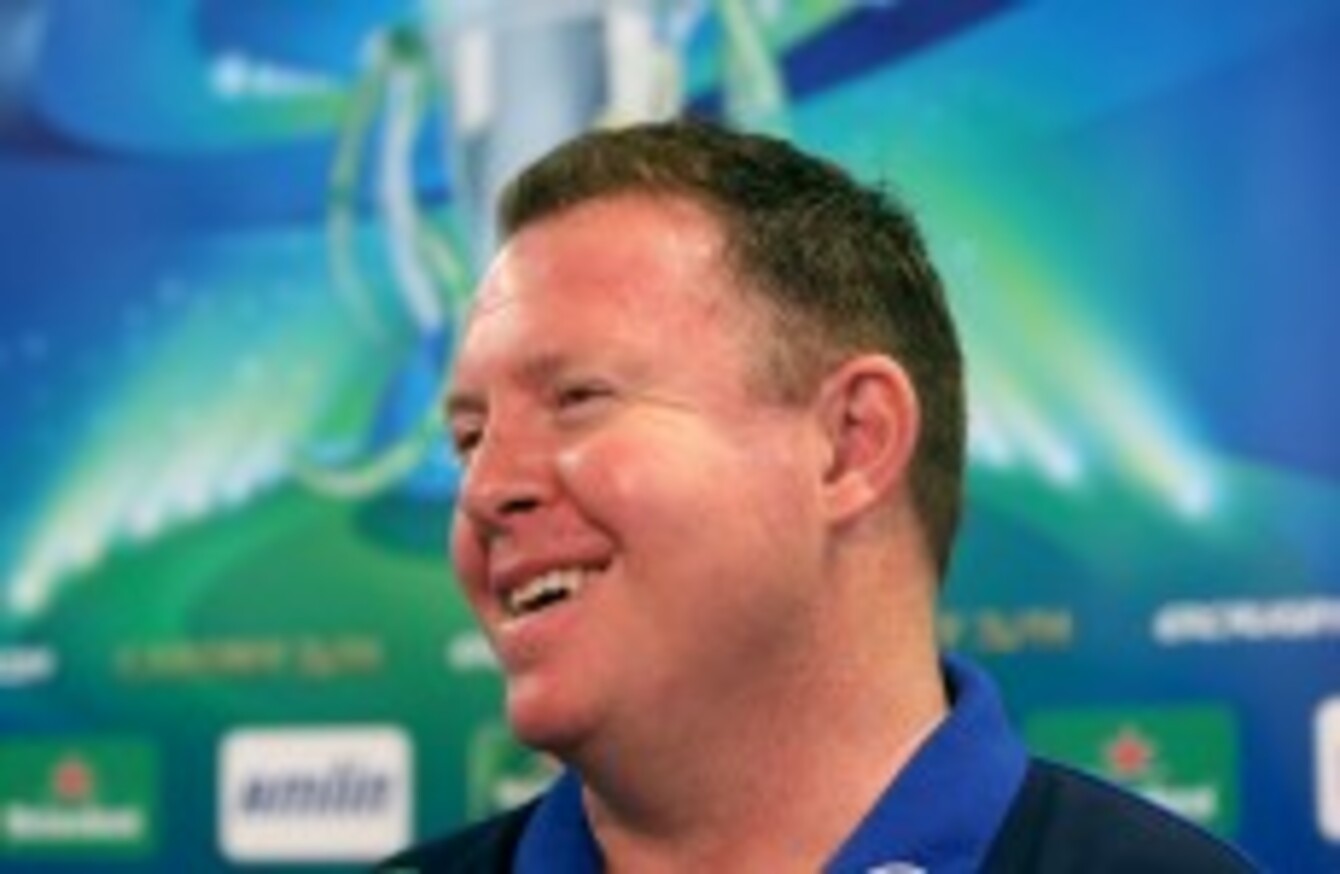 O'Connor thinks Leinster will hang on to O'Brien and Heaslip next season.
Image: ©INPHO/Dan Sheridan
O'Connor thinks Leinster will hang on to O'Brien and Heaslip next season.
Image: ©INPHO/Dan Sheridan
LEINSTER COACH MATT O'Connor believes that Jamie Heaslip and Sean O'Brien want to remain with Leinster next season, despite the strong rumours linking them to the Top 14.
Both Ireland internationals have been mentioned as targets for French clubs next summer, with O'Brien coveted by Racing Metro and Heaslip wanted by Clermont. However, O'Connor told TheScore.ie that he thinks the back row duo would prefer to stay at home, as long as they can agree new contracts.
"I'm quietly confident from speaking to those guys that they want to stay and play for Ireland and they want to be in Dublin playing for Leinster. I'm sure that we can get that sorted out in the not too distant future.
It's about weighing up what the guys want to do. Thankfully, we're in a situation with Jamie and Sean that they want to stay. They want to be here and they want to be a part of what Leinster and Ireland are doing. So from that end, it's pleasing.
"You still need to make sure that it's done and that there's a process in place, but time is pretty critical for us because they're two very experienced, talented guys that we'll be looking to build our squad around."
The Australian coach admits that the rumours of players leaving are part and parcel of the game, particularly when contracts are up for re-negotiation.
"Yeah, I mean that's the reality of the professional game. It's things, at contract time, that you have to deal with, regardless of who the playing group is."
Leinster captain Leo Cullen backed up O'Connor's thoughts by suggesting that being linked with a transfer is now an accepted part of pushing up the price of a player's new contract with their current club.
"I just think that is part of the process with negotiating. I think that is just the way it has gone. There is obviously a bit of uncertainty around the European competition that doesn't help in terms of players negotiating.
"But this time every year you go through the same process so it's nothing new for the club or the players in many ways. There is just different personalities involved each year but those same issues unfold."