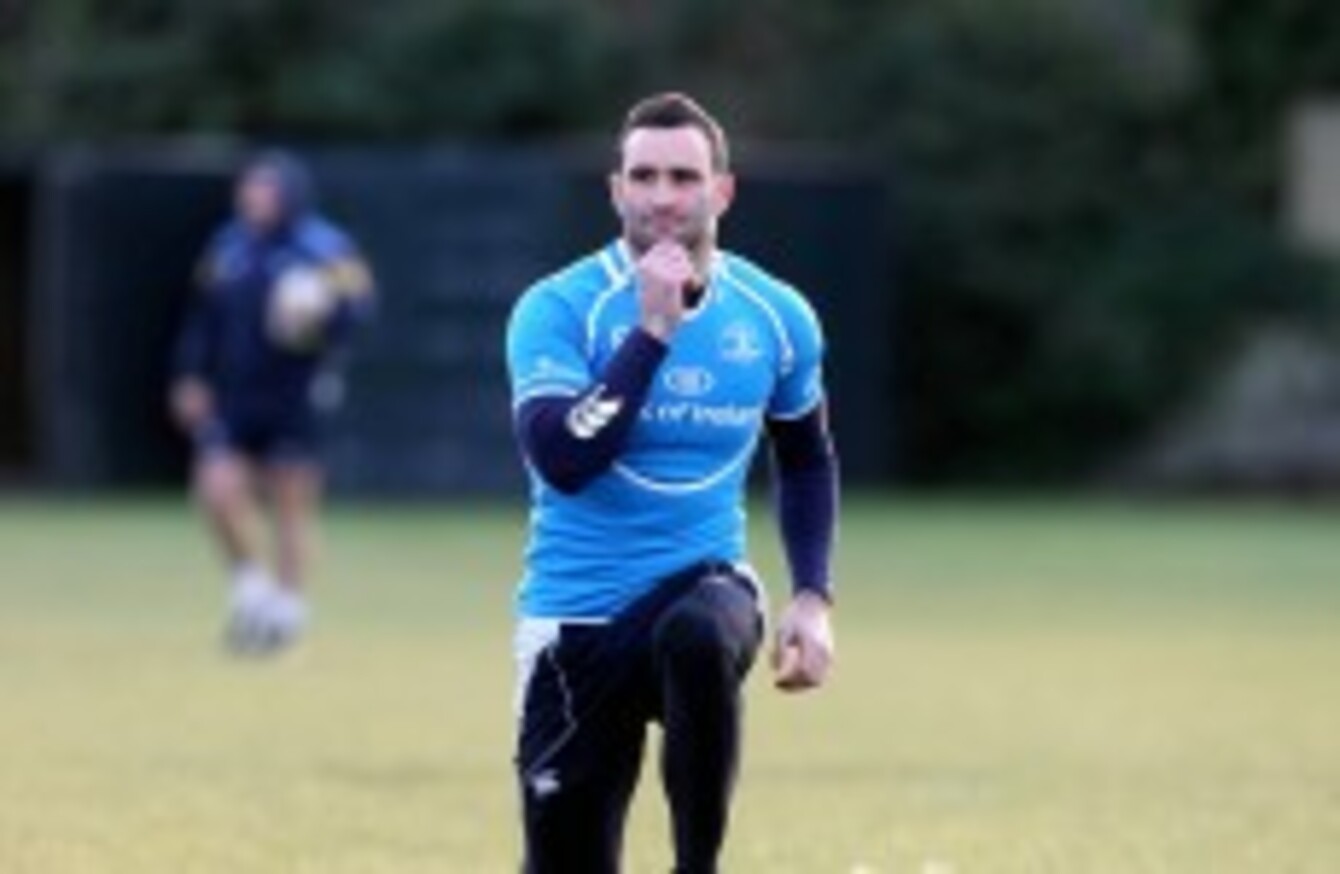 WITH LEINSTER SITTING five points behind their Heineken Cup Pool 5 rivals Clermont Auvergne, team manager Guy Easterby today admitted that this Saturday's return meeting is a "must-win" fixture.
Leinster narrowly lost a tightly contested encounter in the Stade Marcel Michelin on Sunday 15-12, and so took the consolation of a losing bonus point.
However, after a run of 17 games unbeaten in European competition, there is no way for Leinster to put a gloss on defeat:
"I don't think we take any great pleasure out of just losing," Easterby said.
"We're not a team that would be happy to come away from anywhere with a loss. I think we're further down the line than that, in terms of where we're at as a team."
While the team manager pointed out that even defeat would leave a mathematical possibility of reaching the quarter-final stage and so a chance of defending their European crown for a third straight season; Easterby admitted Leinster are in a do-or-die situation this weekend.
"It is a must win game, absolutely, whatever way you look at the group." He said.
"We're preparing as you do with any game. We want to win every game, but obviously we understand the implications of not winning this one."
To aid that quest, head coach Joe Schmidt will have his back-line choices widened by the return to full fitness of Dave Kearney and outside centre Eoin O'Malley. A pair of options which could allow Gordon D'Arcy revert to inside centre or a return to fullback for Isa Nacewa. Schmidt, in the aftermath of a break-in on his house, understandably looked in no mood to chat as he ran by the gathered press.
With the elder Kearney (Rob) also hoping to return before the climax of the group stage and today's assertion from Leinster that Luke Fitzgerald should be match-ready for the Christmas inter-pro meetings, the problems in the blues' backline show signs of easing.
Up front, Heinke van der Merwe will also be back in contention for place in the match-day squad, while a decision will be made later this week on Kevin McLaughlin. The flanker took no part in training today after suffering a heavy knock in the final moments in Clermont.
'Blue army'
The club will need all-hands on deck if they are to finish top of the pool. All involved with the eastern province are hoping that the Aviva can generate an atmosphere to rival that which helped Clermont and Munster over the line this past weekend.
With 46,000 tickets already sold, another Irish record for pool match attendance is set to be broken, and Easterby was keen to highlight the difference a fervent atmosphere can make.
"The fans will be hugely important, you can see how the Clermont fans get behind the team and we feel exactly the same about our fans here. It's a six-day turnaround, which is physically demanding on the players and I think all of the players who got on were feeling the effects.
"So the extra one or two percent that the crowd can give you is encouragement for getting you back up off the floor. All those things that we work hard at anyway, hopefully the blue army will help with on the day."