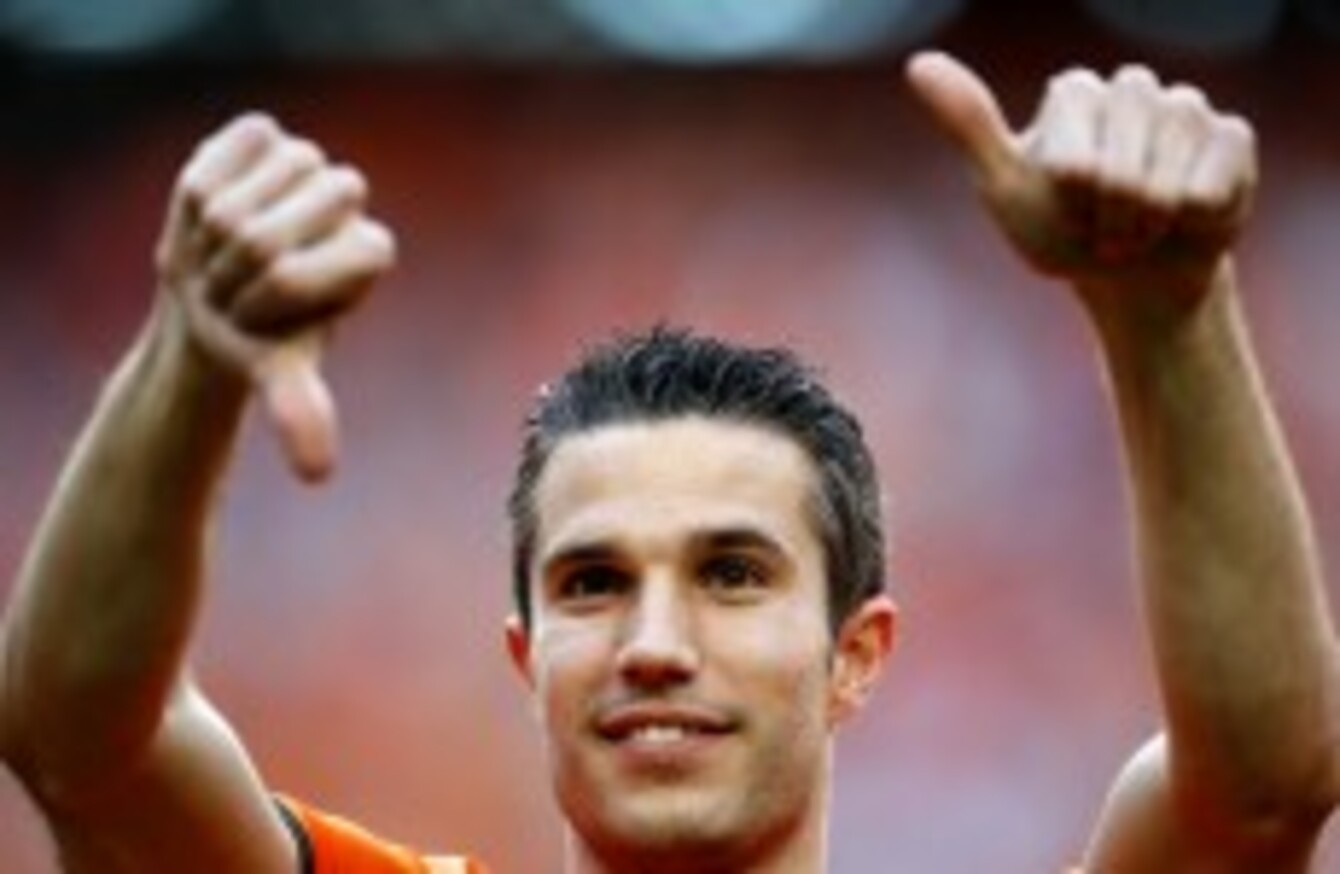 RVP: on fire for the Gunners this year.
Image: BAS CZERWINSKI/AP/Press Association Images
RVP: on fire for the Gunners this year.
Image: BAS CZERWINSKI/AP/Press Association Images
ROBIN VAN PERSIE has revealed his former club team-mate Thierry Henry gave him an inspirational pep talk before leaving for Euro 2012.
The Netherlands striker enjoyed his best season in an Arsenal shirt in 2011-12, winning the Premier League Golden Boot award and being crowned the Footballer of the Year by his fellow players, as well as landing the Football Writers' Association Player of the Year.
However, despite having had a fantastic season, Van Persie said he received words of advice from Henry about handling the big games.
"Thierry told me things about the big matches you face as a player," Van Persie said. "I have played 60 games this season, I have not missed a single league match for Arsenal.
"Now we have been playing all kinds of friendly matches with the Dutch team. But Thierry says many of those games are about doing your job and keeping good form. It comes down to the big moments where I have to decide big games. I agree with him and it is good to hear. For me, the next big moment is when I face Denmark in Ukraine.
"I used to get worked up about big tournaments, but not anymore. I have the experience from my years at Arsenal and I can look back on a great season with my club."
Fitness fight
Van Persie has had his problems with injuries in the past, but last season he ran more miles than any other player in the Premier League – a stat which he believes helps explain his improvement in fitness.
"Stats don't tell you the whole story, but it does prove my fitness at Arsenal and in the Premier League," the Dutchman said. "I feel fitter than ever before. I don't need time to recover either after a match."
The 28-year-old remained coy on his future plans, adding that he would not be saying anything on the matter at this time.
"We have both promised that we are not going to comment on anything and I will stick to that," he said. "You can also see that Arsenal are acting in the same way, as we discussed. The club does not say anything either, because that is what we said we would do."