Updated at 18.04
KILKENNY GAA LEGEND Henry Shefflin has confirmed he will decide whether or not to retire "within the next week".
Speaking following Ballyhale Shamrocks' All-Ireland senior club hurling championship win, Shefflin said:
"Ah sure look we'll be all glad when it's all over and the decision is made. I'm fed up with ye asking and ye are probably fed up with me putting it off.
"At least we have come to a final and this is it now. I'm going to enjoy the celebrations for a day or two and then this weekend I am going to reflect on it and make my decision then within the next week.
"I have to make it and we can't put it off any longer. I have been in the privileged position to be able to keep pushing it off because we did so well with the club. I am very happy with where I am at so it's just make my mind up time."
Shefflin also admitted that helping Ballyhale Shamrocks win the All-Ireland senior club hurling championship for a record sixth time would represent a fitting conclusion to his career.
"It's the perfect platform; to win an All-Ireland, a third with your club, but then you're saying to yourself that it's the end of March so the season is nearly over — it's really rocking on. It's a decision I need to be in the full of my health.
"There's no club championship to worry about, though it's starting up in Kilkenny in a couple of weeks time, which is crazy.
"I suppose the decision I have to make is whether or not I am going to go back with Kilkenny and it's a decision I am going to make very quickly."
He also denied suspicions that he had already privately decided on his future.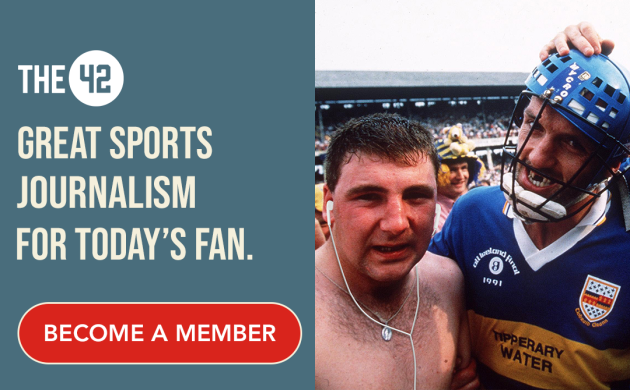 "To be fair, I've been very balanced. There are occasions when one of the lads goes and you say to yourself 'will I go?'. Then you watch a match and you say 'will I stay?'.
"I said I was going to see how I was, see how my body was and I'm very comfortable in that decision. People ask was today a factor, but it wasn't.
"I would love to have been going out and scoring five points, but it wasn't about me — it was about Ballyhale winning. It wasn't about one 60 minutes, it was about the overall picture."
And this latest success means Shefflin now has an incredible 13 All-Ireland senior medals to his name in total.
"It's brilliant. I grew up in a pub in Ballyhale and the first team in '91 were just finishing their third All-Ireland. I suppose it was an unbelievable achievement — I didn't realise at that time how hard it is, so for ourselves to come along and achieve that feat as well is absolutely brilliant.
"It's the end of a long campaign and things came right for us this year. The last few years obviously we've been struggling with injuries so everything fell into place this year. We've a full panel to pick from and once we had that, I think we showed that we were the best team in the country this year."