IT'S EARLY IN 2012, but this one is going to be on plenty of end-of-year lists.
Someone needs to tell New Jersey Nets star Shelden Williams that you're not supposed to dunk into your own face.
Let's hope Nets co-owner Jay-Z wasn't watching from the front row during the game agianst against the Indiana Pacers in Newark.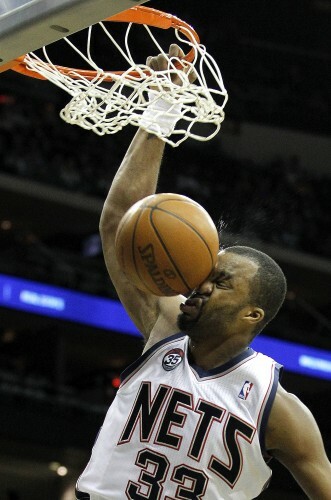 Pic: Julio Cortez/AP/Press Association Images