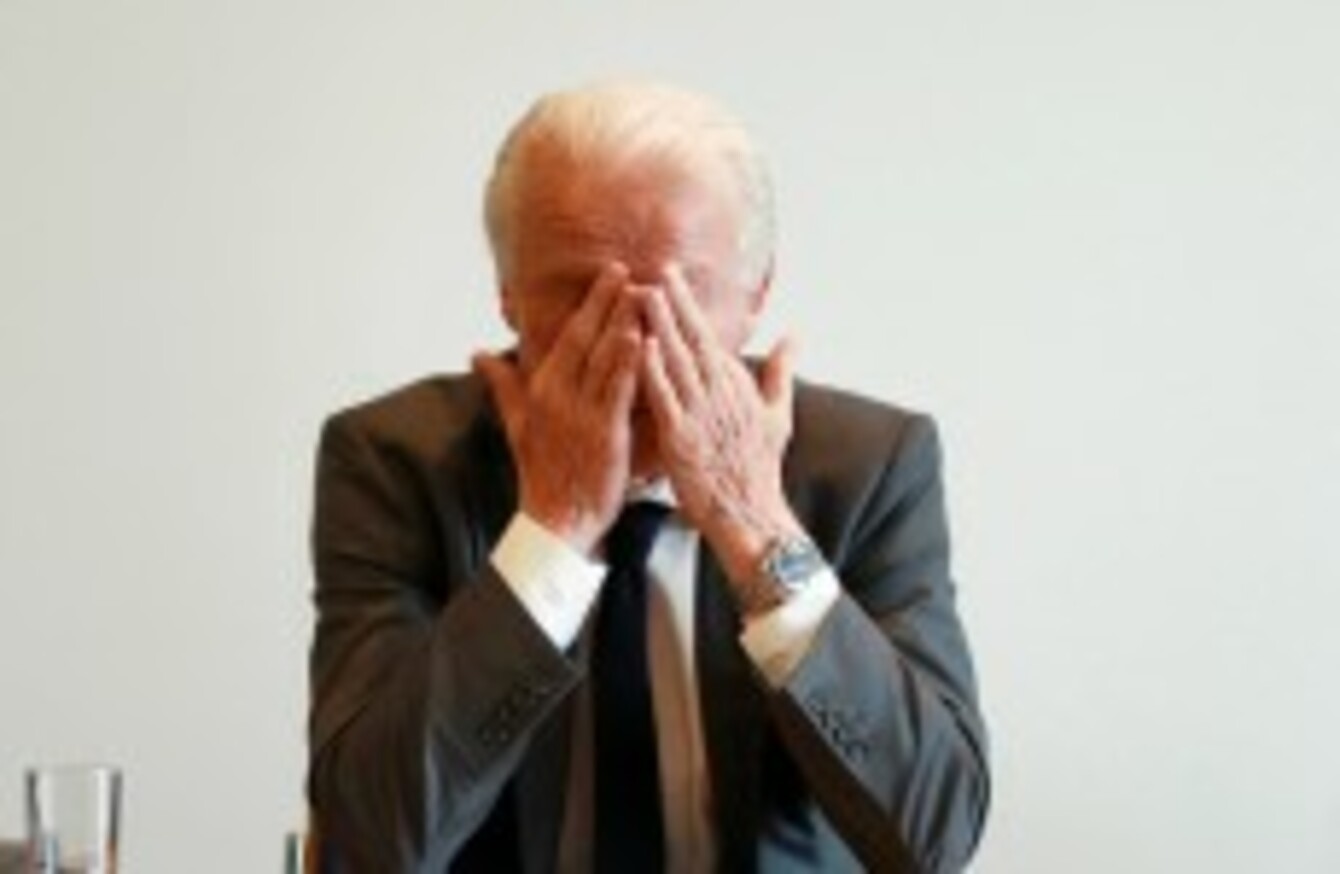 Giovanni Trapattoni at this morning's press conference in Poznan.
Image: INPHO/Donall Farmer
Giovanni Trapattoni at this morning's press conference in Poznan.
Image: INPHO/Donall Farmer
IRELAND MANAGER Giovanni Trapattoni has denied to was too loyal to the players that secured him Euro 2012 qualification.
Stalwarts like Shay Given and skipper Robbie Keane under-performed during the country's three defeats in Poland while players like James McLean and Shane Long will return home disappointed with the game time they were offered.
"When you do your job well — until now, I think they have played well for our country, and we must have a reason," said the Italian this afternoon, in the wake of the 2-0 defeat to his native country.
"In your job, when you get old, if they gave you a pension and say. 'Go' without respect, what would you think? It's not loyalty only, it's correct. We asked them yesterday for a good performance and we played very well. We played at the same level as Italy.
"We need a reason to change it on the pitch. [Aiden] McGeady played well, [Kevin] Doyle played well, also Robbie. It's not loyalty, it's respect because they helped us to achieve qualification and we must give them the honour of playing.
"You are not sure that if you make changes, the result will be any different. It's 50-50. When you are sure, you can change, but only after the 90 minutes can you be sure that the change is good. Until now is has been good, and I can't just turn the page and forget about it. It's not professional, it is not correct."
Attentions now to turn to the future and a qualification bid for Brazil 2014, of course.
"Obviously we have a tough group," continued Trapattoni.
"Sweden, Germany, Austria. All near the top of the ranking. Spain was top. Italy third. Russia, Denmark and Poland go home like us. I am proud to achieve this qualification with this team."
Despite his apparent reluctance to move on some of his older players, Trap may be forced to field a fresher looking side when those qualifiers begin, if some of his sernior stars bow out.  The likes of Given, Keane, Richard Dunne and Damien Duff are all thought to be considering an exit from the international stage.
Trapattoni added: "I can say the names, but I won't say the names. I am sure they need to stay with their families, I don't know. But I said two months ago, it is important for us that these senior players help also the young to gain new experience. That's life, it is not only football.
"The young are usually arrogant or shy and the senior players help them grow. That is life, it is not only football," he said.
- additional reporting Miguel Delaney