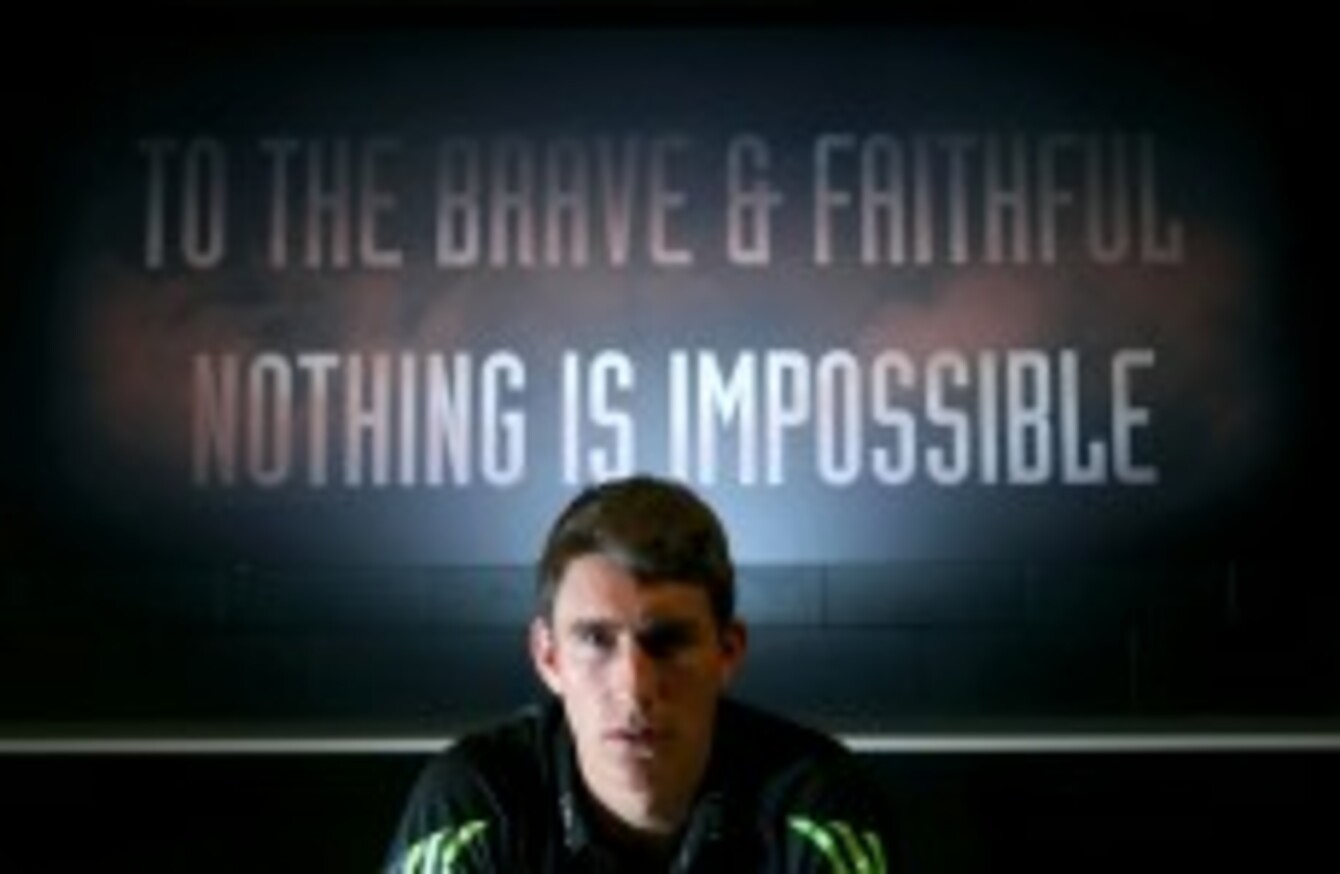 Keatley is happy to share tactical responsibility with his teammates.
Image: Dan Sheridan/INPHO
Keatley is happy to share tactical responsibility with his teammates.
Image: Dan Sheridan/INPHO
AFTER A 2013/14 season in which he established himself as Munster's first-choice out-half, Ian Keatley is approaching the new campaign with reinforced confidence and increased comfort in his role.
The 27-year-old cannot count himself among the province's group of talented youngsters any longer; his role is one of leadership. While the osteitis pubis issue that affected him last season has not yet cleared, Keatley is in a positive place ahead of Friday night's season-opening Pro12 clash with Edinburgh.
He is more than happy to accept his role as a leader for Anthony Foley's side.
Definitely. I think last season was my introduction season considering ROG leaving. I always had great confidence in myself and what I was able to bring to the team, and I think the players have seen that as well.
"They are looking to me a lot more now, and I think I stepped up as a leader last season. I think if it wasn't due to my injury, last season I would have kicked on even more. Yeah, the lads are looking up to me a lot and I'm looking forward to the new season."
The fact that Keatley wears the 10 shirt means he has a degree of automatic responsibility to lead the team anyway, certainly in regards to game plan and tactics. That role is something the Dublin native has grown into in recent years.
Foley has redesigned Munster's playbook after his promotion to head coach to replace Rob Penney, offering a test to Keatley. While not quite as wholesale a change as an American football quarterback having to learn 100s of new plays, learning a new game plan is demanding for the out-half.
"At least if you're a quarterback, the play stops every down and the coach can get on a computer and get a call into you!" jokes Keatley. "But there obviously are starter plays you go to, and during the game there are micro plays that you call just to try and break teams up.
If you're just straight up and down, defences are so good these days that they're going to stop you. So you need to be able to bring in those little micro plays to keep defences guessing and hopefully call the right play at the right time."
Foley and his attack coach, Brian Walsh, are keen for a more rounded style of play at Munster this season, a more balanced approach to using possession than we saw under Penney in the last two years.
Part of that philosophy is arming every player in the Munster set-up with a deeper understanding of what the team are attempting to achieve tactically. Keatley and his fellow out-halves should see the burden on their shoulders reduced as a result.
"It's not only just about the out-half on the pitch, it's about the lads around you. The more knowledge the lads have of the game plan and the more lads that are on the same wavelength, you should be on to a better platform.
"That's what we've been trying to do a lot in this pre-season, we've been trying to get the lads thinking the same way that the 10 is thinking. I'm kind of getting in with little individual groups and getting them to think about what I'm thinking about in this area of the pitch."
It all sounds positive for Keatley, but there is an underlying issue in his ongoing problems with osteitis pubis, which the former Connacht playmaker has carried over from last season.
The condition causes lower abdominal and pelvic pain, and can affect out-halves' ability to invest hours in place-kicking practice. Keatley says it is a minor issue, with surgery not having been seen as the right option over the summer.
It is a tedious injury, so I'm still doing my rehab with it. I didn't miss out on pre-season with it at all and I'm still going through my rehab process. I didn't want to miss out, because I find you have a better season when you have a good pre-season under your belt.
"So it's still a little bit at me, but I'm getting good physio, doing good rehab, getting good massages. No [option for surgery], because in fairness it cleared up towards the end of last season, so it was decided that surgery wasn't needed.
"I'm able to look after it by just managing my load, not training stupid amounts and just keeping an eye on it. That's what I've been doing this pre-season but still getting all the training under my belt."