THE SCOTTISH POLICE are unimpressed by the scheduling of the Scottish League Cup semi-final double-header, with the general secretary slamming it as 'idiotic'.
On Sunday 28 October Aberdeen and Rangers face off while Celtic and Hearts also go head-to-head at Hampden in Glasgow.
And Calum Steele, the Scottish Police Federation's general secretary, has voiced his concern about the pressure his forces will come under and the 'ridiculously long hours' to be worked. 
He feels that moving one game to Edinburgh is one simple solution.
"Even if there was nothing else on that date, the police service is going to be run ragged," Steele told BBC Scotland, referring to Halloween weekend.
"The most important thing to say is that in advance of the decision being announced, no discussions took place between the service and ourselves. The conversations that will follow will be tough indeed.
"From a police service of over 17,000 officers, having two football matches on the same day is not something that's beyond our means but that doesn't necessarily mean that it's a good idea to make it happen.
"The one word that describes it best is just simply idiotic."
Aberdeen and Hearts are displeased with the scheduling because of difficulties for fans travelling to and from Glasgow on a day where public transport offers a reduced service.
The Dons' clash with Rangers is due to kick off at 12pm while Hearts and Celtic face off at the same venue at 7.45pm.
"I don't think it would be fair to suggest that fans are predisposed to violence," Steele continued.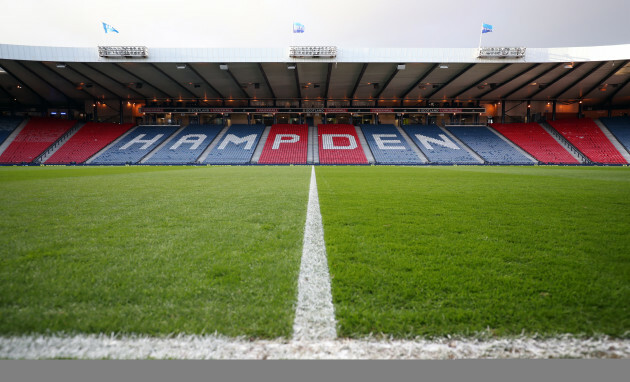 Jane Barlow Jane Barlow
"But let's not pretend that there aren't a tiny minority that exist in all fan bases that can cause disproportionate demand on police resources.
"It's going to be a highly difficult policing event in any case because of the issues associated with Halloween; fireworks, general disorder that is traditionally associated with that time of year and the fact that they're going to be working ridiculously long hours.
"Now, that's assuming, of course, that there is not one particular issue that causes either fixture to be delayed or to place additional policing demand in the intervening period between the two matches.
"Ironically, it may well be the length of time that you're able to have horses working that causes a greater degree of consideration for the service rather than the amount of time or length of working day for human beings."
And the prospect of moving the Hoops' outing to Murrayfield in Edinburgh?
"It would definitely be easier," Steele concluded. "The expectation of having to manage four sets of opposing fans in and around Glasgow city centre at an exceptionally busy weekend in its own right is something that is going to be challenging."
The42 is on Instagram! Tap the button below on your phone to follow us!