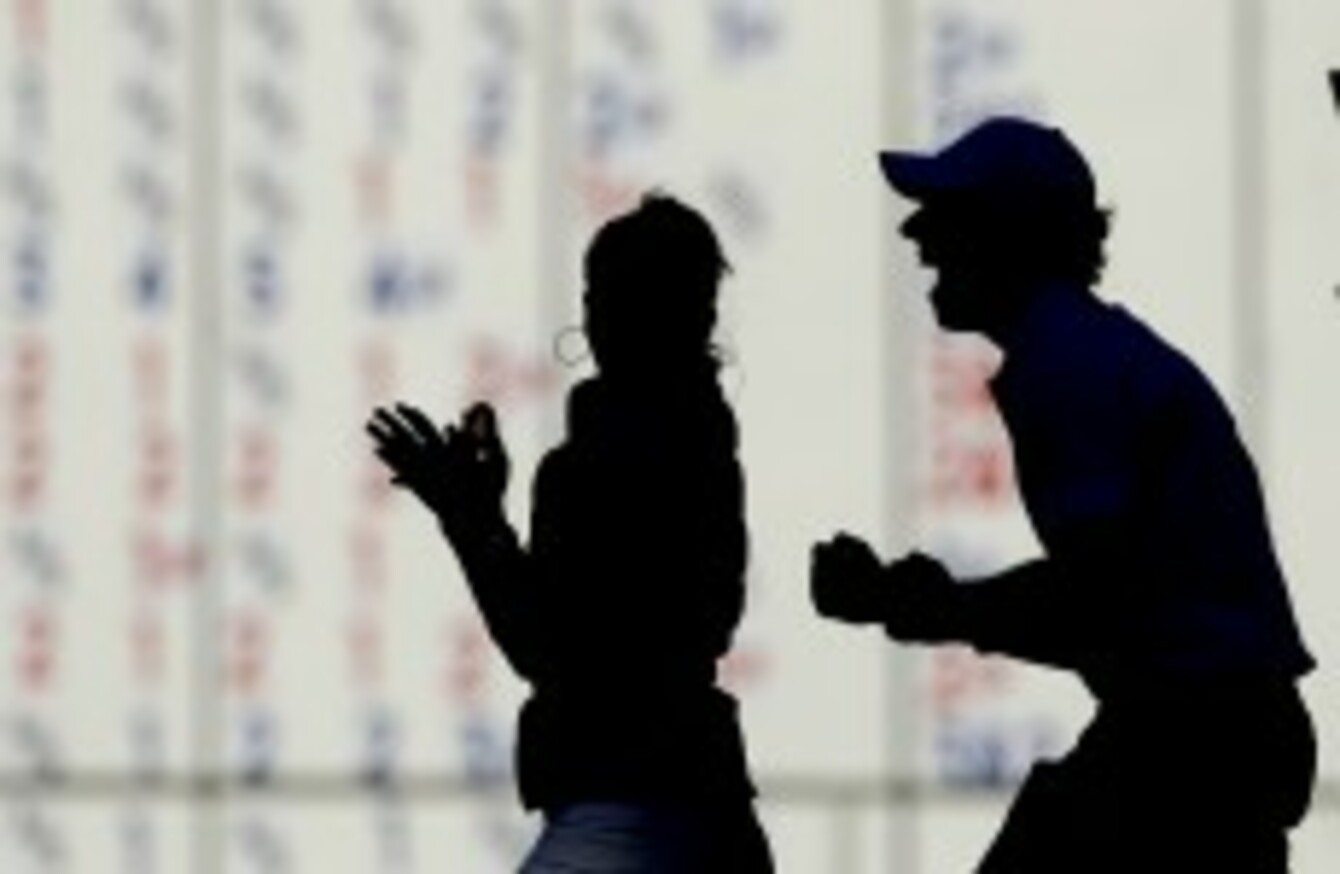 Europe's Rory McIlroy celebrates after winning the Ryder Cup.
Image: Chris Carlson/AP/Press Association Images
Europe's Rory McIlroy celebrates after winning the Ryder Cup.
Image: Chris Carlson/AP/Press Association Images
HOW DID THAT happen?
Looking at the scores on Sunday morning, only a very brave man would have put their neck out and said that Europe could go on and win.
Luckily, a lot of those brave men were wearing white and navy polo shirts, because what transpired on Sunday evening was nothing short of incredible, both as as a viewing spectacle and as an achievement in itself.
Severiano Ballesteros was without doubt an inspiration to the team, but I believe Ian Poulter single-handedly changed the game for Europe. He was absolutely immense. His five birdies in a row on Saturday afternoon to win a point in the fourball matches was immeasurably significant for Europe.
First of all, a point for Europe was much needed. At one stage in the Saturday evening session it looked like it might finish 3-1 to America, maybe even 4-0. To rescue it back to 2-2 and not lose any more ground was huge. With four points in it going into Sunday, Europe always had a glimmer of hope. Any more of a deficit and I am convinced it would have been game over right there.
In fact, even four points behind I thought Europe's chances were slim to none. But a crucial factor they had in their favour was momentum.
Momentum is a term that's used quite loosely in the Ryder Cup, but the momentum Poulter managed to create for team Europe definitely enabled them to go out and win the first five games on Sunday. Despite only tie-ing the Saturday evening session, it would have felt like a big win for Europe.
The effect on the mindset was two-fold. First off, they suddenly realised they weren't as far behind as they could have been. Secondly, they had just witnessed in front of their own eyes that unexpected performances and almost miracle comebacks can happen. One of their team-mates had just done it.
SEE SPORT
DIFFERENTLY
Get closer to the stories that matter with exclusive analysis, insight and debate in The42 Membership.
Become a Member
Those on team Europe who believed that a comeback on Sunday was possible had just seen their belief validated – it can happen. Those who maybe deep down doubted that it was possible were convinced otherwise. A complete game-changing moment by Poulter.
Hard yards
A lot of work still had to be done on Sunday morning though. There was huge responsibility on the shoulders of Europe's early starters to go out and continue the vein of form from the night before. Luke Donald was at his world best against Bubba Watson. Poulter was incredible again against Webb Simpson.
The biggest point, however, came from Justin Rose. Not only did he get a win when it looked like he might actually lose the game, he also tied the overall score on the board at 11 points each. At that point it was a clean slate and whoever could win out over the remaining six games knew they were guaranteed the trophy.
Rose also beat one of America's talismen, Phil Mickelson. Lefty had been almost the on-course leader for team America. He's not renowned for his Ryder Cup performances, but as one of the senior men on the team he really bought into the emotion, the crowds, the passion, and rallied the team in a way that we hadn't seen from Mickelson before.
For Rose to get a scalp against such an important player on the US team was crucial.
By that stage, the US were hanging on for dear life and trying everything they could to stop the bleeding. The problem is, the more the pressure comes on to win some points, the harder you try, and the harder you try in golf the more mistakes you make.
Nowhere was this more evident than in Sergio Garcia's match with Jim Furyk. The American will surely look back on the match with deep regret — e had a chance to keep the scores level pegging, but instead handed a point to Europe. As his team collapsed around him he was overwhelmed by the pressure and couldn't hold out for points on the board.
It was the culmination of an incredible turn of events inspired and instigated by Ian Poulter on Saturday night.
Martin Kaymer had the honour of making the winning putt, and I'm delighted for the German in a season where has not managed to show the class we all know he possesses. But the standout moment of the 2012 Ryder Cup will be those five famous birdies and one of the greatest performances by an individual in a team in any sport.