CREDIT TO EDDIE Jones, because the only thing more dominant than his England pack in this year's Six Nations Championship has been his rhetoric.
In Carton House today, the conversation lingered on last week's declaration from the former Japan boss that he was preparing a team for an 'Aussie Rules' contest having done the numbers on Ireland and come up with: "they kick 60% of their possession."
A little like James Haskell chasing a gainline, the number got the job done even if it wasn't entirely accurate.
"He has his own stats, I suppose," came the withering response from Eoin Reddan.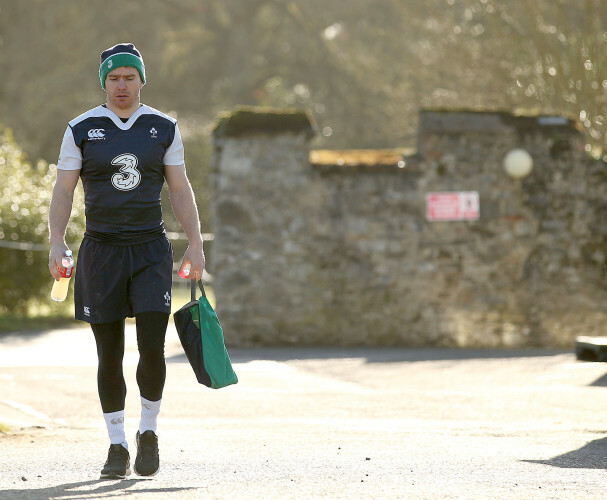 Dan Sheridan / INPHO Dan Sheridan / INPHO / INPHO
"From a player point of view we have a different plan every single week we play. If Joe asks us to kick the ball 500 times, we'd probably believe that was the way to win that week and we'd do it. The next week he might want us to run it 500 times."
Posed the theory that Jones may be attempting reverse psychology to divert Ireland away from a tactic which proved so successful this time last year, Reddan took the 'could bes' and raised them.
"He could well be speaking to his own players and getting them focused on an area that they want to be good at. Maybe he's planning on kicking…
"To be honest, it couldn't make less of a difference to how we play. The plans are done long before these comments are made and while they're interesting, they're a bit of a distraction you have to ignore and get on with it.
"We've enough to be worrying about without worrying about stuff in the papers or stuff that doesn't matter once the whistle goes. There'll be a lot more physical things that determine the game before who's going to kick the ball more."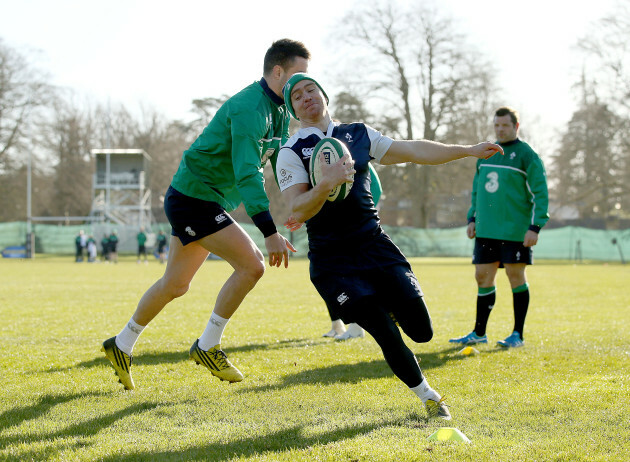 Dan Sheridan / INPHO Dan Sheridan / INPHO / INPHO
Reddan uses the word 'plan' time and again as if to offer reassurance that Ireland will be a more potent force in Twickenham than they were last time out in Paris.
Since grounding 13 tries in the opening two World Cup fixtures against Canada and Romania, Schmidt's side have scored six tries in the five matches since. Italy, France (twice), Argentina and Wales are undoubtedly tough, physical fixtures decided by fine margins, but you might expect Six Nations champions have a better rate of return.

We have a good plan that if we execute well, hopefully tries will come. At the same time if they try to stop us from scoring by giving penalties away, we'll take them too.
Reddan, who specialises in timely quick-tap penalties that inject pace into an attack, adds: "Not just England, but if any team are stopping you by giving away penalties there's not much you can do except kick the ball over the bar and trust the referee to referee it.
"We will create opportunities, but that's no guarantee we'll score (tries) because how they respond is a big part of that. I wouldn't be setting any targets to score tries, we have a plan to create opportunities, if we execute it properly we will and we'll take what we get from that."
The42 is on Snapchat! Tap the button below on your phone to add!