Image: © INPHO
Image: © INPHO
IT'S NOT QUITE the game fans would have hoped for before last Friday, but Ireland take on England at the Aviva on Saturday with a chance to bring their 18-match winning streak to an end. And, thanks to our friends at Guinness, we have two pairs of tickets to give away.
However, to be in with a chance of winning, you'll need to take our three quizzes over the next 12 hours, with each one focusing on a different decade up to the present day.
Each time you score 10/10 in a quiz, you'll be given a clue to the identity of an Irish player.
Once you identify the player, tweet his name, alongside the hashtag #fearofgod, to @The42_ie account up until 2pm on Friday 17 March.
Readers without a Twitter account can email competitions@the42.ie during the same time period. Both winners will be drawn at random from all correct entries.
Good luck!
1. At which venue did Ireland's first win over England in the 90s come?
Tom Honan/EMPICS Sport


2. Which blonde English flanker made his home debut against Ireland in 1994?


3. How many Tests did Ireland win against England throughout the decade?


4. What out-half kicked two drop goals as Ireland beat England in 1993?


5. What was England's largest margin of victory over Ireland in the 90s?
Tom Honan/EMPICS Sport


6. What Irish forward, known sometimes as 'Uncle Fester' first played England in the 90s?


7. What was notable about Ireland's win over England in 1994's Five Nations?
It was held at a neutral venue
It was Keith Wood's Ireland debut
It was the only match in which they scored a try in that year's championship
It was originally postponed because of Foot and Mouth Disease


8. Which of these players did not make his debut against England in 1995?


9. What speedy Irish back was also known as 'Disco Denis'?


10. Which Irish-born player played scrum-half for England in their last-ever Five Nations clash in 1999? Answer all the questions to see your result!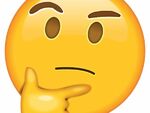 You scored out of !
Clue #1
I was around long enough to play in two world cups, but won less than 40 caps for my country. Come back tomorrow for the second clue.
Tom Honan/EMPICS Sport
You scored out of !
"Try" again
You'll have to score 10/10 to get today's clue.
The small print: The closing date is 2pm on Friday 17 March 2017. The prize consists of two tickets to Ireland v England on Saturday 18 March 2017. We won't use your email address to contact you unless you win. Only people living on the island of Ireland aged over 18 are eligible to enter; winner must be available to collect the tickets from our Dublin office. Full terms and conditions here.