THEY SAY DEFEAT can often be more instructive than victory and Ireland's women are certainly hoping they've learned from their mistakes when they face England tomorrow evening.
Tom Tierney's side suffered a setback in their quest to defend the Six Nations title last time out after a disappointing performance in Perpignan.
Individual errors cost them dearly as the visitors were found wanting by an explosive French outfit.
Tierney and his squad assembled for a camp last weekend and have looked to put that under-par performance behind them. The focus is now firmly on banishing those demons when they take to the field at Twickenham later.
"It was a bad day at the office for us and we regrouped in camp last weekend. I suppose some of the decisions didn't go our way but we didn't help ourselves," hooker Cliodhna Moloney admits.
"It was a great experience to play over there in front of a crowd that big and for most of us that was the biggest crowd we've played against.
"We had a couple of video sessions to look at Wales and France. We did have a lot of areas to work on and we're hopeful we can fix them."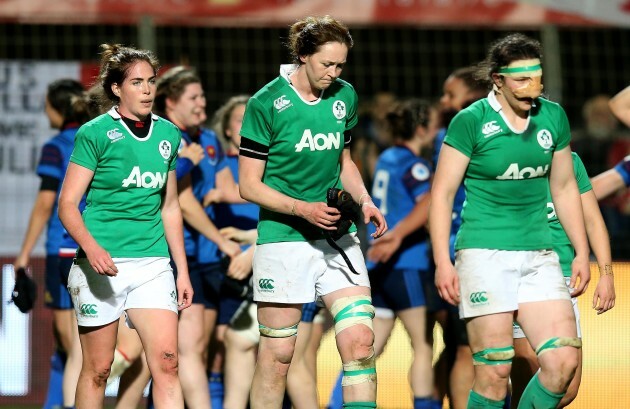 Ryan Byrne / INPHO There was big disappointment for Ireland last time out. Ryan Byrne / INPHO / INPHO
Ireland have never beaten the old enemy away from home and the task is considerably stiffer when you consider England's two outings in this year's campaign to date.
Two away games, two away wins and two 30+ scores.
"We know we can beat them and it will be about which team learns more from our previous encounters and we'd like to think we've learned more. We've worked hard and looked at their game.
"We're going over there to play rugby and throw everything at them because we know we can make history."
Moloney made her Ireland debut against England in last year's Autumn International at the Stoop.
On this occasion, however, the stage is much bigger with the game being played after the men's fixture at Twickenham.
"It's great to have an opportunity to play in those stadiums," she continued. "You can feed off the energy of the crowd and it makes the game more enjoyable to play in.
"Hopefully most of the Irish supporters will stay around and there will be a big crowd behind us. It's not a home game but it's as close to one as we could get."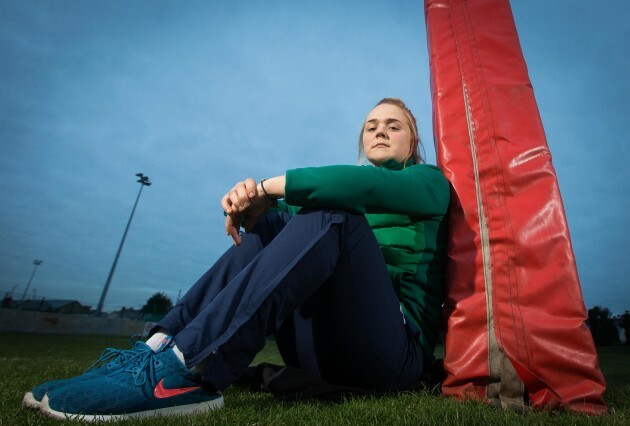 Ryan Byrne / INPHO Railway Union hooker Cliodhna Moloney. Ryan Byrne / INPHO / INPHO
Ireland have experienced playing at one of rugby's most iconic grounds before, losing 17-10 during the 2014 championship.
For many of the squad, however, it will be the first taste of a stadium of that scale but Moloney doesn't believe it will have any impact on their performance – not least because of what's happening directly before their game.
"You can't really get the experience of playing at Twickenham until you play there. The only thing you can do is play at Twickenham. We wouldn't have access to anything like that even to get a feel for it but we do as much as we can in preparing for it and try and execute the game plan as best we can on the day.
"We'll be focused on our job, we'll be kept away from any crowds, any noise, we probably won't look at that [men's] result, we'll be focused on our warm-up and I'm sure there will be facilities in the stadium for us to do that."
Kick-off at Twickenham is at 7.15pm and the game is being live streamed on YouTube.
The42 is on Snapchat! Tap the button below on your phone to add!