Emma Duffy reports from the Belfield Bowl, UCD
WHEN THE FIXTURES for the Women's Rugby World Cup were released, everyone knew Pool C was going to come down to this.
A mouthwatering matchday three clash between Ireland and France, which would decide who'd qualify straight for the semi-final stages.
No disrespect to Australia or Japan, but this was expected.
Off the back of a successful Six Nations campaign, Tom Tierney's side were highly backed to progress through their pool as they prepared to host the world in UCD.
That was before a ball was kicked though.
The opening evening in the Belfield Bowl brought a nervy, but eventual win over Australia. A slight scare, a victory though and points on the board.
On second asking, the nerves and jitters were expected to be brushed aside as they were pitted against Japan — a side many thought Ireland would dispatch with ease. Reality was a stark contrast though, as the host nation found themselves 14-0 down at half-time.
A heroic comeback saw them seal their second of two wins, and the puzzle was coming together nicely for a pool decider showdown with France. As planned.
It was always going to be a huge ask. The French threat was imminent, with Les Bleus in form and bulldozing through their two previous clashes.
From the get-go, they flexed their muscle and outplayed Ireland throughout the first half.
Tries within the opening 15 minutes from Romane Menager and Caroline Ladagnous meant Ireland would face a 14-point deficit, and then by the half-hour mark, France had clocked up their 21-point haul and were firmly in the driving seat.
"We knew that they were going to come at us in the first 20 minutes," head coach Tom Tierney concluded afterwards. "It's the typical way France come at you.
"We tried our best, but we didn't have the ball. France were very very clinical and showed what a good team they are. Those 21 points in the first half, and the way the first 20 minutes went obviously defined the game.
"We rallied back again in the second half. We had all of the territory but unfortunately we couldn't get over the line, while we tried our hardest. We're quite a good second half team but it wasn't enough tonight."
As Tierney says the second half was much more positive, as the hosts held the deficit as it was for the most, before Cliodhna Moloney capped a much improved team performance with a consolation try as the clock turned red.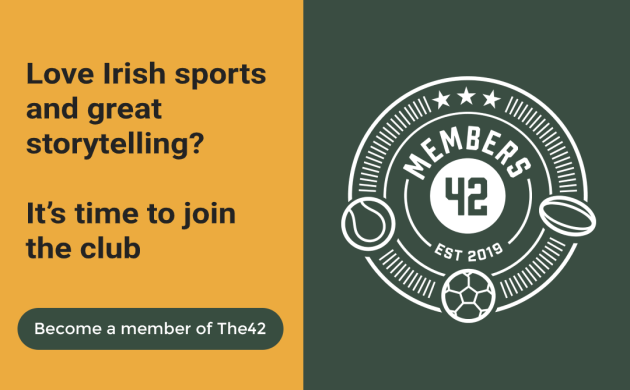 Captain Claire Molloy echoed his words, that Les Bleus' immense first half was ultimately the difference, but that her side's frustration is undeniable.
"We met a very good French side. They came at us with everything. We didn't have the ball, you can't play without the ball and they got 21 points out of it. Credit to the French side, they didn't let us play.
"It's immensely frustrating. We worked really hard but simple handling errors let us down
"I'm proud of what the girls brought in the last five minutes, we got over the line. That relentless work rate that we saw in the first two matches, which got us the victories, was there again. If we could play all of our games like that second half, we'd be a lot happier today."
Of course, the mood within the camp has been dampened significantly. The host nations of the biggest tournament in women's rugby are no longer chasing the trophy, but there's no time for moping around.
There's another short turnaround, with Australia on the horizon in the fifth place semi-final play-off on Tuesday. The plan is simple — review, preview and rectify where things went wrong.
"Obviously we're heartbroken," Tierney continues. "The girls gave it absolutely everything. It wasn't meant to be tonight for whatever reason.
"But we've another tournament to get ready for up in Belfast. It's the tournament we didn't want to be in but that's unfortunately the way things are. We have to accept that and move on.
"The girls are heartbroken inside, the whole management are heartbroken inside. We have to take it on the chin and we have to look forward. It's not going to be easy for the next couple of days.
"We'll go again. Very proud of the girls, I couldn't be more proud. They've sacrificed absolutely everything over the last number of years. It's hugely disappointing. That's sport, that's life. Sometimes you don't get what you think you deserve.
"We'll go again on Tuesday, we've got an opportunity again to play for Ireland, in Belfast for a unique occasion. We'll go again."
And go again they will.
Subscribe to The42 podcasts here: