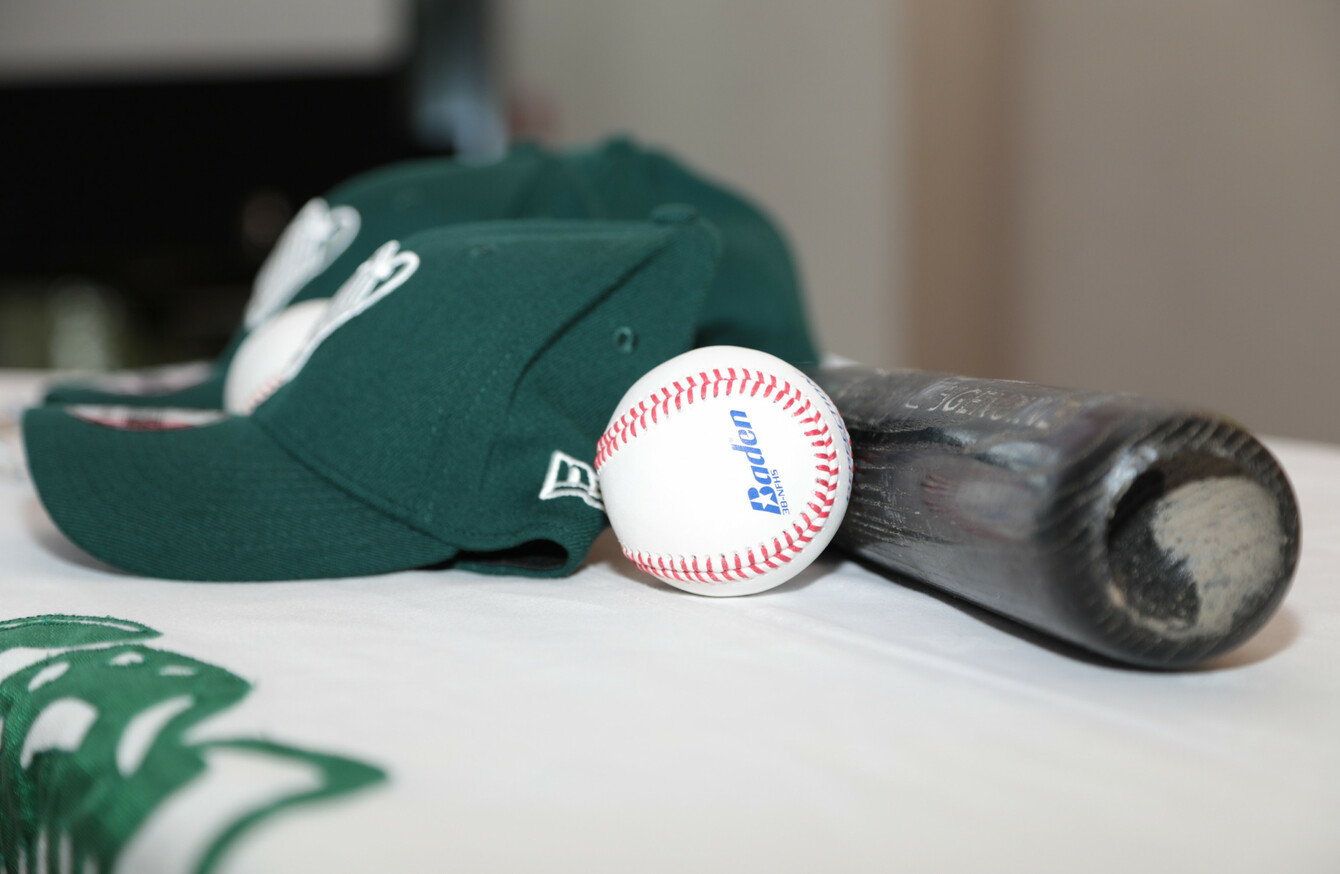 The tournament will take place from 23 to 28 July.
Image: Conchubhair MacLochlainn/Acmhainní Teo
The tournament will take place from 23 to 28 July.
Image: Conchubhair MacLochlainn/Acmhainní Teo
ON WEDNESDAY THIS week, it was announced that Baseball Ireland would host a European Championships Qualifying Tournament for the first time.
The event — which sees Ireland face off against Greece, Finland, Slovenia and Norway between 23 and 28 July– will decide which team gains promotion to Europe's second tier in 2019.
In being awarded the tournament, Ireland is not only in a great position to improve its standing in European baseball, but it also gives Baseball Ireland a chance to showcase the Ashbourne International Baseball Centre, something they had in mind when they redeveloped the site in recent years.
"We've been participating in these tournaments for over 20 years and, I suppose, it's a sign of the maturity of our programme that we are at the point where the facilities we have and organisation we have in place means we are capable of hosting a tournament like this," Ireland team manager Sean Mitchell told The42 this week.
"We had to go through a bid process to win it and convince people that we had what it takes to host a good tournament so it's a bit of a sign of a coming of age for the organisation I think.
"When we were designing Ashbourne, we wanted to make sure the facilities were up to the international spec because we felt that dimension would be very important.
"It's still obviously the home of the local club — the Ashbourne Giants — but we had a bigger vision than just that because we knew it could be the site for hosting these bigger international events."
And while you might not be aware of the popularity of America's pastime in Ireland, it is a sport that has been on an upward trend in terms of both popularity and participation here over the past two decades.
"As as sport, it has been growing for over 20 years but I appreciate that, for a lot of people, it's still a pretty well-kept secret," Mitchell says.
"But the standard has been improving and the growth in participation numbers is there so I think we're coming into a new phase, particularly on the youth side of things.
"We have a schools programme now and we're starting to see players come through from there now and getting on to the national team. They are all very, very capable players able to compete at the international level."
While Mitchell is still some time away from finalising the Ireland team for the tournament, it will be a mixture of youth and experience, of Irish-based and North American-based players.
"If you look at some of the folks who've been there for a few years now and have only been improving and improving; the guy who was the captain of the team last year, Leo Farrell, would be a guy who has come through the ranks at the youth level, playing with the Greystones Mariners club.
"He has taken up a leadership role with the national team over the past few years.
"We've also had some local kids in Ashbourne come through too. The likes of Liam Shier and Paul Carey, are two who've been involved.
"There's going to be a mix of domestic players and some players who are playing in the US and Canada; those guys will be playing at a very high level, even close to the professional ranks."
Some of the competition are all too familiar to Ireland but it will be the first time they've faced Greece.
"They're arguably going to be the strongest competition we'll face," Mitchell says.
"The Slovenians have been very strong and we've faced them a few times actually but haven't had much success so far, so we know they'll be good too.
"They have a good programme with players who play professionally in Italy. They're pretty accomplished too and have been right up in the top division in Europe; they're pretty experienced. But I still think we can compete with them and beat them if we play to our best.
"With Finland and Norway, we've won some and lost some against both. There are no easy games at this level but I think we're putting together a programme and a team that can compete with and beat all these teams if we play to the standard we can."
Of course, an event like this is not just about what happens on the field of play and Mitchell hopes the surrounding activities will draw a big crowd to give his team home advantage.
"With the bigger set up in Ashbourne, we've tried to get a bit of a festival feeling going there and it's always a very family orientated affair. It's a great day out from that point of view and there's quite a high standard of baseball with evenly matched teams so it's quite tense.
"International games are always the most passionate and intense competition so it would be great to get good support down there and make the most of home field advantage.
"The atmosphere will be incredible with 500 to 1000 people at the games."
The 42 is on Instagram! Tap the button below on your phone to follow us!