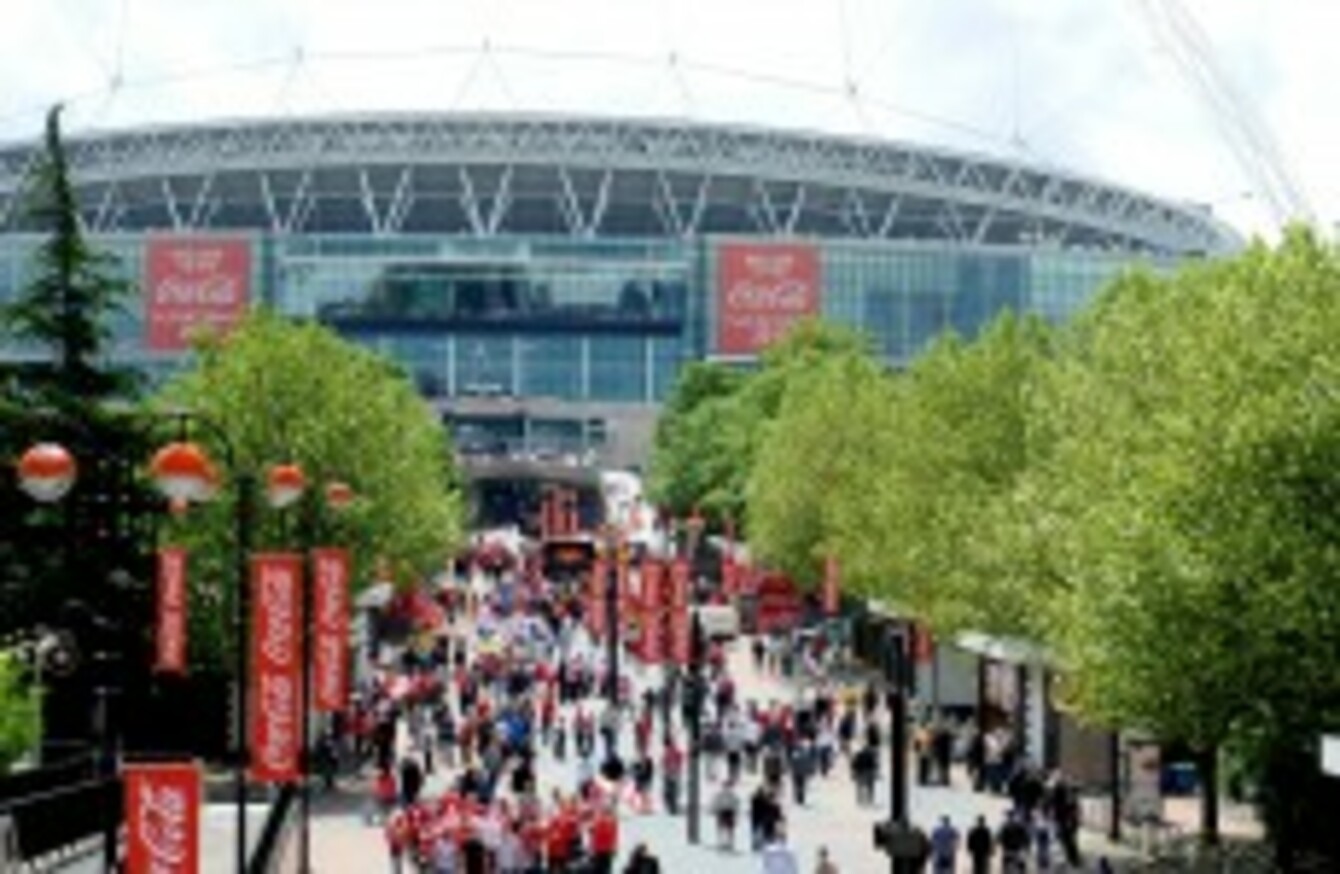 Image: Jon Buckle/EMPICS Sport
Image: Jon Buckle/EMPICS Sport
MAYBE  FIXTURES WITH England's footballers are like London buses. You wait ages for one and then two come along at once.
Giovanni Trapattoni's men could face the Three Lions twice in quick succession as it has emerges that the FAI have been invited to take part in an expanded version of the old 'home' nations competition between England, Scotland, Northern Ireland and Wales.
The tournament is lined up for a possible 2013 return.
Several newspapers report this morning that Soho Square chiefs are in talks about hosting and reviving the tournament which was last contested by England, Scotland, Wales and Northern Ireland in 1984.
The FA are dangling the promise of travelling to Dublin, as well as Glasgow and Cardiff for friendlies as part of the package.
The format has yet to be agreed, with the associations apparently undecided whether the event would take place in a short period of time or over the course of a calendar year or season.
Liam Mackey writes in the Irish Examiner:
Ironically, FAI chief executive John Delaney has previously revealed that England were asked to participate when plans were being drawn up for the forthcoming Carling Nations Cup in Dublin but, he said, "they declined to be involved at that stage."

Now, the initiative has come from the other side and, while it is expected that the Irish would accept the offer, it's being stressed that discussions are only at a preliminary stage.
It could spell a premature end for the Carling Nations Cup — involving the Republic, Northern Ireland, Scotland and Wales — which kicks off at the Aviva Stadium next month.
The tournament need only be staged for one year, with any further tournaments in the future subject to discussion.
Separately of course, the FA are in discussions with FAI officials about a friendly at Lansdowne Road next year. It's unclear if those plans would be affected by the latest developments, according to Daniel McDonnell.
Car giant Vauxhall, due to be unveiled as new England sponsors with a record-breaking deal, are understood to have been the key movers behind a planned revival of the event.
The last championship was won by Northern Ireland in 1984.