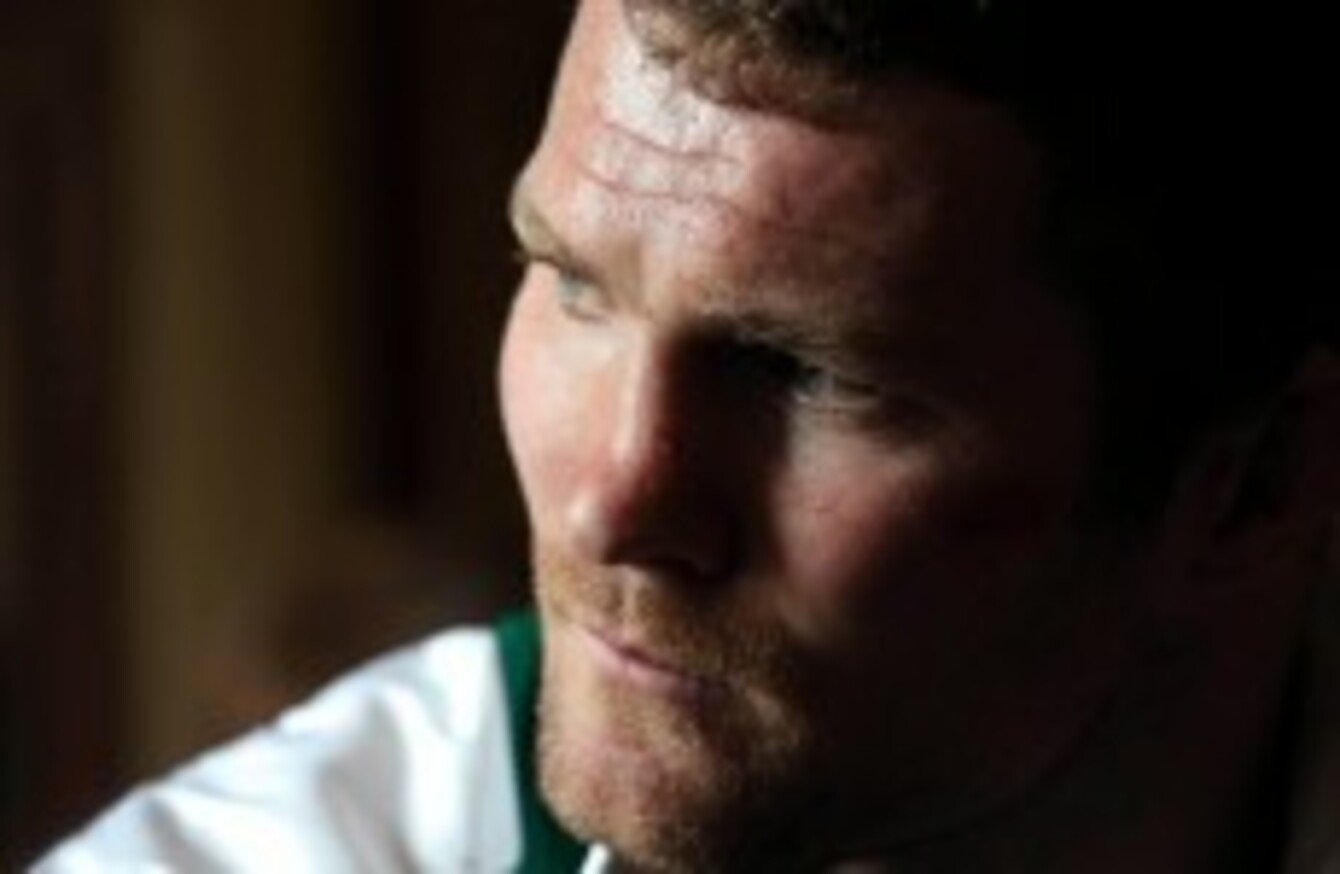 'The world keeps spinning' says Donnacha Ryan.
Image: ©INPHO/James Crombie
'The world keeps spinning' says Donnacha Ryan.
Image: ©INPHO/James Crombie
THE PLAUDITS WERE scarce on the ground after the home loss to England and the Irish squad arrived back in Dublin to a hail of criticism.
One man that has been immune to naysaying since his promotion to the starting line-up is Munster's Donnacha Ryan.
As lineout leader, Ryan must put his hands up and admit Ireland's failed at crucial times in the first half, allowing Scotland off the hook in a 12-8 reversal.
At one stage, as Rory Best assessed his options, Ryan stood at the back of the line and wondered who was going to lift him. That lift never came.
"We made a few hiccoughs on the piece," Ryan told TheScore.ie, "and I definitely have to take the responsibility for that.
"Jim Hamilton and Richie Gray are a couple of big boys and they made it difficult but we didn't help it by making a few errors."
It did not help Ireland that Ryan missed most of the pre-match build-up with injury but sore shoulders and ribs may yet hinder his involvement before France come to town.
His self-assessment on his injury is slightly more optimistic than the coaching staff but Ryan admits he is 'probably telling them a few lies' about his fitness. "It's the body will go where the mind takes kind of scenario," he adds.
Head maggots
Ryan, as the lineout chief, would have been consulted on-field by Jamie Heaslip in the opening stanza against Scotland before the Irish captain opted to hit the line rather than allow Paddy Jackson an early kick at the sticks.
He said, "Our maul has been going well lately so it was just one of those things. We went to the line last year [against Scotland] and scored a try off it, with Rory Best in the corner."
Ryan shakes his head when he is asked if the loss to an average Scotland side is the lowest he has felt since coming into the Irish set up.
"Absolutely not," he said. "I love playing for Ireland… we don't go out there to make mistakes. There's a serious amount of belief in the team and I definitely think we're doing some great things. There's just a few things not going to hand."
If that statement can be labelled as optimistic, Ryan's take on the next step for Ireland sums up his world view and commitment to the cause.
"There  are two ways of dealing with it. You can feel sorry for yourself or go outside that door and test your mettle," he said. "The world keeps spinning." He added:
It's a funny thing. Whenever you lose, you want to lace up your boots and get back on the field. Get working hard.There's a lot of mental demons, head maggots, going on.
"That's exactly what you want to do. Get out there. You can either hide under the covers or get out and work hard."