IT'S ALWAYS INTERESTING to head out to Carton House and get Ireland's side of the story.
The months proceeding the World Cup have seen repeated calls for Joe Schmidt and his coaching staff to get back to the drawing board, rip up the game plan and start afresh with altogether more ambitious and expansive ideas.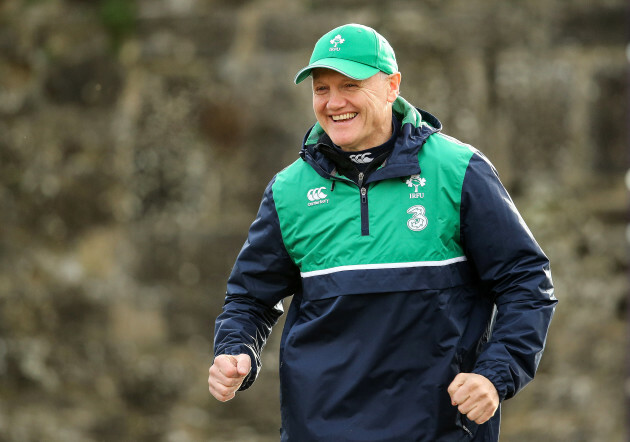 Cathal Noonan / INPHO Schmidt won't be totally altering how Ireland play the game. Cathal Noonan / INPHO / INPHO
The Kiwi head coach got a limited window last week at the Six Nations launch in which to get his messages on this and a whole range of other topics across, but we won't see him again until tomorrow, when time will also be at a premium.
But the message from Ireland camp yesterday echoed what Schmidt said last week. There is no need to wipe the slate clean. Ireland just need to get better at what they've been doing.
"We get given a different game plan each week depending on where we see the opportunities against the opposition," says Jared Payne, who may start at fullback against Wales this weekend after Rob Kearney sat out training yesterday.
I don't think it's a matter of changing things dramatically, it's just executing better and if there's space we break it and if not we use other options to get to the space that we see. We get a pretty free license.
"I think all this talk about changing is a bit of knee-jerk reaction. We're happy with where we are. If we're a bit more clinical and take our chances, we'll be in a better place."
Ireland struggled to break down the Welsh at times in the two most recent defeats to Warren Gatland's side, one in last year's Six Nations and the other during the World Cup warm-up schedule.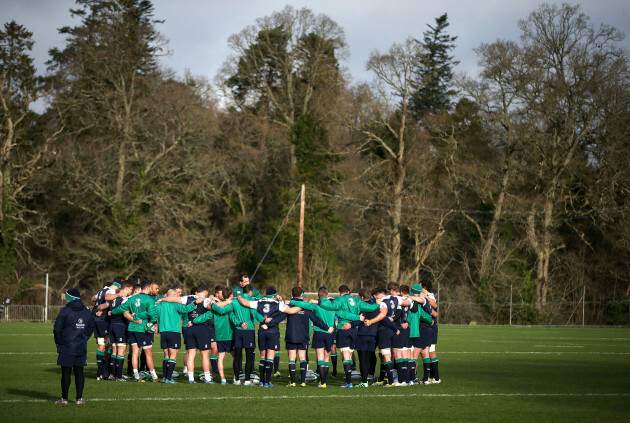 Cathal Noonan / INPHO Cathal Noonan / INPHO / INPHO
But look back through the game tape of both encounters, particularly last season's Six Nations fixture, and you will see some glaring missed opportunities.
"We struggled to break them down at times, but we took the wrong option at times," is how assistant coach Simon Easterby puts it. "Certainly at the end when we played them in the Aviva, Sean Cronin got over the line but couldn't put the ball to ground. We created the opportunity but just couldn't finish it.
We created opportunities in Cardiff but, again, we probably just took the wrong options and they just defended really well.
"We've looked at certain things that we could do better; making more of those opportunities that were created and that's always going to be the case, us trying to do better and make more of the chances we get."
Ireland's defence has come under similar scrutiny in the wake of the World Cup quarter-final defeat to Argentina, during which they were torn apart in the opening 20 minutes, but again the Irish set-up has defended itself.
The defensive records during the 2014 and 2015 Six Nations triumphs were excellent, though Les Kiss has since departed the backroom staff. It is Easterby and Schmidt who will share the workload in coaching the defence until Andy Farrell takes over after the Six Nations, and again the idea is small improvements rather than systematic change.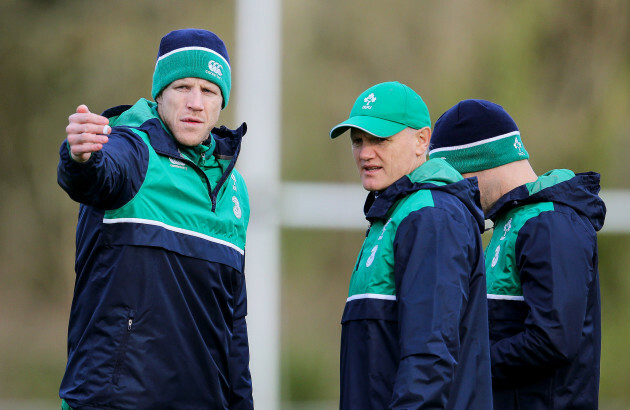 Cathal Noonan / INPHO Easterby and Schmidt, along with Richie Murphy, are splitting the defensive workload. Cathal Noonan / INPHO / INPHO
"We've had a really good defensive record the last couple of seasons," says Easterby. "There's certain things we wanted to tweak, at most, since the World Cup and we've done that.
"We had a bit of time together as a squad and we're trying to build that little bit of cohesion after coming back together after a long break after the World Cup. But in terms of what the players have brought to the table, in terms of them buying into a couple of the new things that we're looking to put into place, it's been really productive."
The Argentina game remains fresh in the memory for the squad, largely because Ireland haven't had a chance to play since, though Easterby believes the issues that day are eminently fixable.
I think there's clearly things in that game that we didn't get right, both sides of the ball, whether we were in attack and we had opportunities or whether we were without the ball and we offered Argentina chances to expose us.
"If we had had a game the week after I think we would have rectified that. We didn't; we had to wait a long time before we could look at trying to rectify some of the issues we had that day. That's what we've been able to do since we came into camp last week and certainly when we met just after New Year as well we were able to identify a couple of those things.
"It was tweaking them, not wholesale changes, just trying to fix a few issues and the players have bought into what Joe and I are trying to put into place. It's been a productive couple of weeks."