IRELAND BEGIN THEIR Intercontinental Cup campaign on Tuesday knowing a fifth title would bring them closer to what they've strained for so long to achieve.
Nothing will be decided either way this week but when William Porterfield and his team-mates take to the field to face United Arab Emirates at Malahide, the stakes – for both sides – will never have been as high.
The new pathway to Test cricket has been reluctantly introduced by the International Cricket Council but Ireland, who have been advancing their own cause with imposing performances on the biggest stage, have been building towards this juncture for the past decade.
Over the course of the next seven games, Ireland will hope to continue their dominance of this competition and in the process, take a significant step towards the ultimate goal of Test cricket.
As much as those involved will tell you otherwise, this isn't just another campaign. When the rewards are as high, it's difficult not to overplay the significance of the next two years.
The winner of the round-robin competition, which is for Associate and Affiliate nations, will face the bottom-ranked Test playing nation in a four-match playoff. The prize couldn't be greater.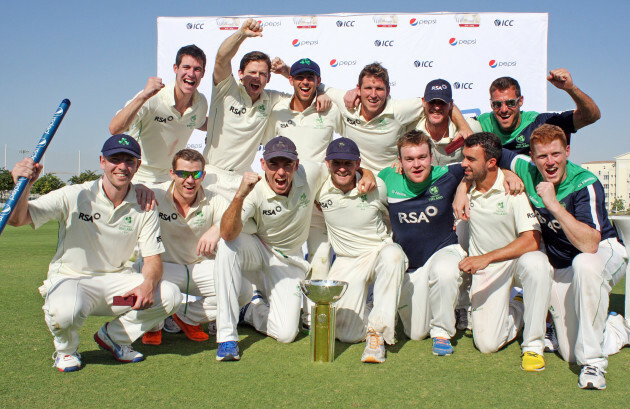 Barry Chambers / INPHO Ireland have won this competition four times Barry Chambers / INPHO / INPHO
Pakistan 2007, Bangalore in 2011 and all that has gone before is irrelevant now because the fate of Irish cricket – both on and off the field – hinges on what happens from here.
Porterfield has been an ever-present and central figure during the journey to this point and having made his international debut in an I-Cup fixture against Namibia nine years ago, he knows better than anyone where Ireland have come from.
"Every time we play and we pull on the jersey we know there is a bigger, wider context," he tells The42. "We know what results and performances can achieve behind the scenes and we spoke about it when the squad was last together.
"Because of what's now on offer, this first game of the campaign is massive for us. I don't think you can dress it up any other way – we all know what's at stake."
The visit of the Emiratis to Dublin also marks the first game of John Bracewell's tenure. The 57-year-old was appointed Phil Simmons' successor shortly before last month's abandoned ODI against England and he's spent the past few weeks taking stock ahead of the challenges which lie ahead.
On the face of it, Ireland should have too much fire-power for an opposition who have won just seven games in their multi-day history. Unlike previous years, a full-strength squad is available with those plying their trade in England granted full release by their counties – another indication of the significance of the competition.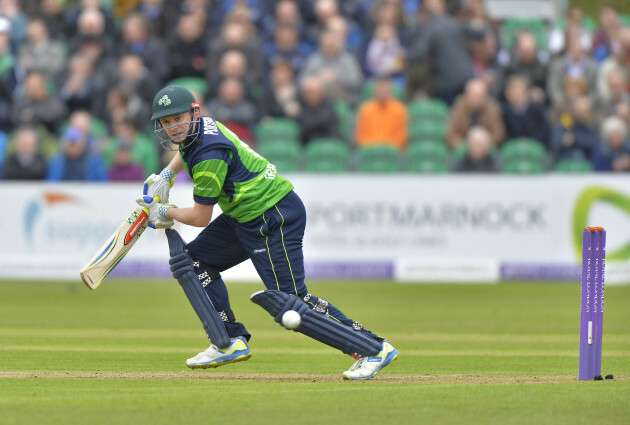 Presseye / Rowland White/INPHO The Ireland captain and opening batsman is determined to deliver Test cricket to this country Presseye / Rowland White/INPHO / Rowland White/INPHO
"Whenever we get out on the pitch, it's only the next ball that matters and we can't get ahead of ourselves," Porterfield, who won his 200th cap against England, continues.
"You can't be thinking about Test cricket when you're out in the middle. We're always trying to knock on the door and that has changed but now that a pathway is there, we can't get too excited. There is always a bigger picture, regardless of who we're playing."
In the six previous editions of the I-Cup, Ireland have enjoyed unparalleled supremacy having lifted the trophy four times.
Two years ago, victory over Afghanistan completed an unprecedented treble and although the complexion of this competition has changed, Porterfield believes Ireland will need to step-up a gear or two.
"The buzz and excitement is there but we need to keep performing on the pitch and hope we get the recognition we deserve. There's a great opportunity for us there and everything we do over the next few years will be geared towards Test cricket.
"That's not to say we haven't played really good four day cricket up until now – we have but we need to build on what we've being done. We're going out to take 20 wickets and score a lot of runs and the side will reflect that."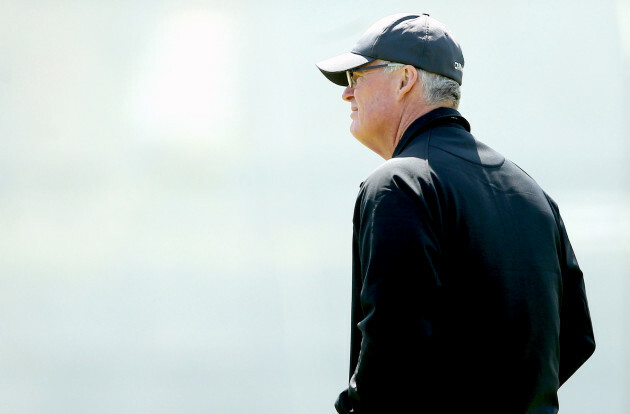 James Crombie / INPHO New coach John Bracewell has been brought in to guide Ireland to the next level James Crombie / INPHO / INPHO
For players of this golden generation, the likes of Ed Joyce and Niall O'Brien, time is running out for them to represent their country at the highest level. Such is the allure of playing in the Test arena, Joyce, now in his 37th year, has shown steadfast commitment to the cause.
Whatever happens between now and 2017, this team have been written into the history books but for Porterfield, who is his country's leading run-scorer in the ODI and T20 formats, there is only one achievement he wants to be remembered for.
"Playing for Ireland is always special and to do it 200 times is amazing but it's just a number at the end of the day.
"I want to play in that first Test match and look back having played a significant role in getting us there. Since this pathway was announced, all the lads have known deep down that this is it and it's where we want to be."
It's been a long journey to this juncture but now Ireland are primed to tackle the final ascent towards the pinnacle of the sport.
Ireland squad: William Porterfield (captain), John Anderson, Andrew Balbirnie, George Dockrell, Ed Joyce, John Mooney, Tim Murtagh, Andrew McBrine, Kevin O'Brien, Niall O'Brien, Paul Stirling, Stuart Thompson, Gary Wilson, Craig Young.
Play gets under way at 11am each day and entry into Malahide is free.