THE STAKES COULDN'T be higher this weekend as Ireland welcome Scotland to Dublin for their crunch Euro 2016 Qualifier.
It will be the 11th meeting between the nations but this Celtic rivalry extends far beyond what happens on the pitch. 
There's plenty of historical and political context to his fixture and it's all set to be decided once and for all this Saturday come 5.30pm.
The uilleann pipes v bagpipes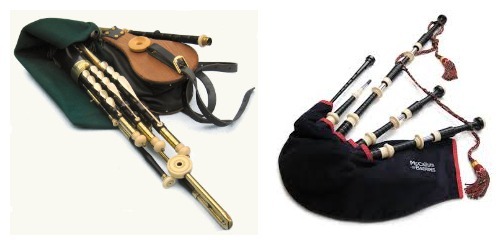 They may sound sort of similar but we're told there are differences between the two. We definitely didn't copy our version from anywhere though.
Croke Park v Celtic Park

They may not be the national stadium of either country but these venues are the iconic sporting venues in Dublin and Glasgow. Capacity surely trumps all else, no?
Bono v Rod Stewart

Who's more popular?
Tanora v Irn Bru

Ah, the sweet, sweet taste of orangey goodness. There's only really one winner here.
Amhrán na bhFiann v Flower of Scotland

"Sinne Fianna Fáil, A tá fé gheall ag Éirinn."
Love/Hate v Taggart

Could you imagine King Nidge and Jim Taggart going head-to-head?
President v First Minister
Told you it was political.
Gaeilge v Scottish Gaelic

They copied their language from us.
Father Ted v Rab C Nesbitt
Ah go on.
TG4 v BBC Alba
You can't beat a bit of a Rugby Beo.
Michael Collins v Braveheart

Liam Neeson v Mel Gibson.
River Liffey v River Clyde
We've more rats in our one.
Royal County Down v Royal Troon

Ricky Fowler's 'favourite course in the world'. Enough said.
Dublin Castle v Edinburgh Castle

Just look at those scenes. Proud to make you Irish, they would.
Irish whiskey v Scotch whisky
So good a town takes its name after it.
And finally… Martin O'Neill v Gordon Strachan

We'll let Saturday be the decider of this one.
– First published 20.15, 10 June