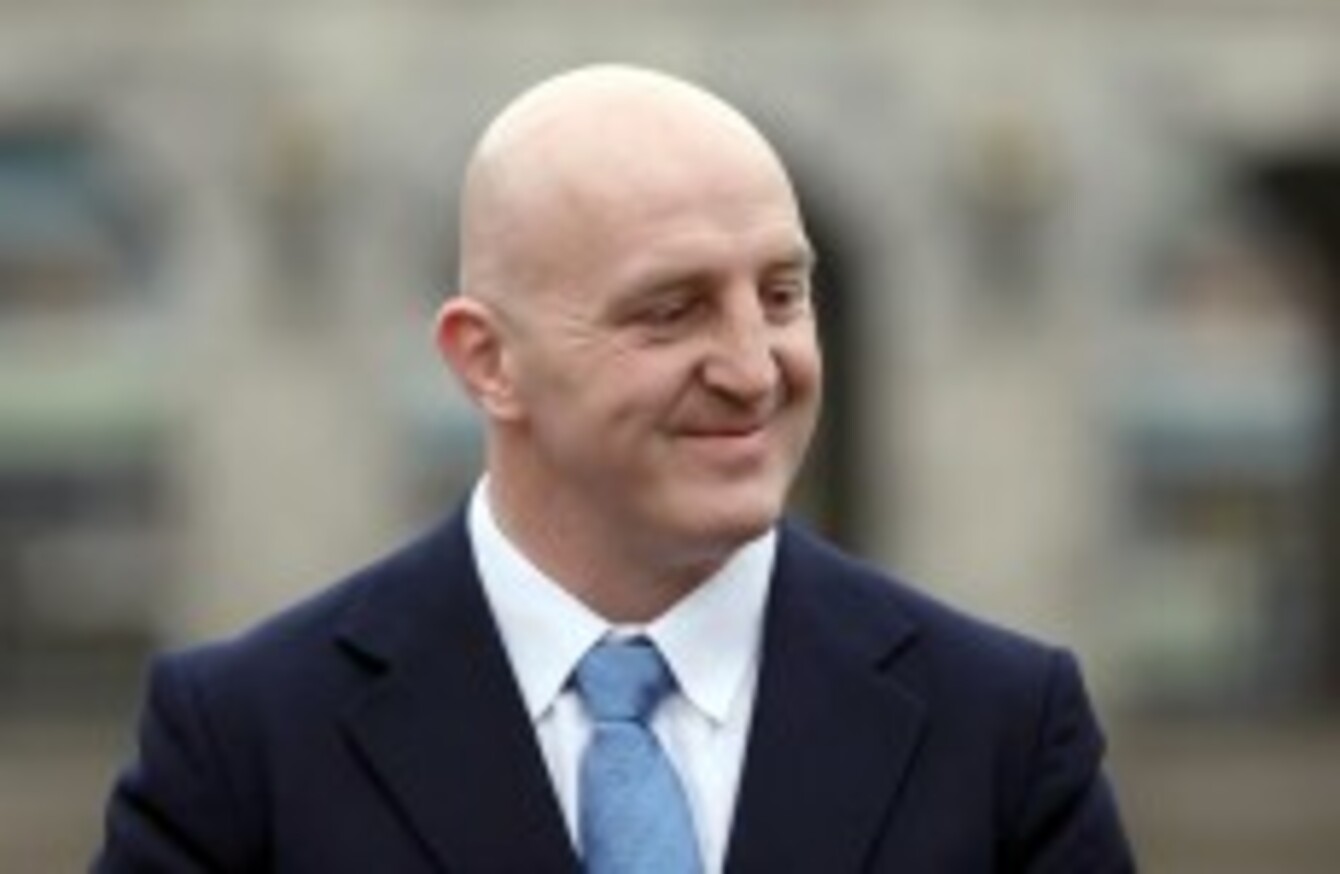 Wood is confident Ireland can successfully host the RWC.
Image: ©INPHO/Donall Farmer
Wood is confident Ireland can successfully host the RWC.
Image: ©INPHO/Donall Farmer
Updated 9.00
FORMER LIONS AND Ireland hooker Keith Wood believes Ireland could host a brilliant Rugby World Cup, with the venue of the 2023 version of the tournament still undecided.
Indeed, the Minister for Sport Leo Varadkar is expected to announce a formal, solo bid on Ireland's part later today, when he is set to speak at the IRB World Conference in Dublin.
This morning's Irish Examiner reports that Varadkar commissioned a report which calculates that the tournament could bring €800million into the country, with over 330,000 fans predicted to arrive in Ireland for the matches.
Interest on the part of the IRFU has grown in the last three years and Wood told TheScore.ie it can happen.
You have to aim for big things. I think there's a lot of work to be done before we get to that stage but logistically, it's possible. We have to dream the dream. What goals are we setting in terms of getting the World Cup here? It has to be feasible, it can't be just a dream.
"There's an awful lot that has to happen before it would go on. Whether the IRFU would be able to do it on their own, they absolutely wouldn't. This is an 'Ireland inc.' way of doing it. It's a chance to put Ireland's best foot forward."
A feasibility study was submitted to the Department of Transport, Tourism and Sport in early 2013 regarding Ireland's potential to successfully host the World Cup, and it now appears that the results of that examination have been positive.
Wood points to the example of New Zealand as inspiration for Ireland, given that there were serious doubts if such a small country would be up to the task of hosting the 2011 version of the tournament.
Wood is hoping to see the World Cup back in Ireland in the future. ©INPHO/Lorraine O'Sullivan.
"Ireland should be in the position to bid for big events. The best example of it is New Zealand. We're like-sized populations, four to five million. They were able to do it, and I know they're a rugby-mad country, but you can't honestly say Ireland's not a rugby-mad country either.
"We know that a very big Munster game against Leinster, for example, puts about €10 million into the coffers in the city. That's what it's worth, it's phenomenal. So, the World Cup coming to Ireland could be an income generator that we need for the country. We need as much inward investment and tourism as we can get."
The legendary hooker is not alone in calling for Ireland to make a bid, with economist David McWilliams known to be among the supporters for the idea.
Wood mentions that "the whole country" would need to get on board if this is to be a success. The Irish Examiner this morning reports that the GAA are supportive of Varadkar's bid, meaning the likes of Croke Park, Casement Park, Páirc Uí Chaoimh, Pearse Stadium and Fitzgerald Park could be potential venues.
In March, the GAA voted to allow the use of those Gaelic grounds in the event that a bid for the competition is made. Wood says the historic 2007 opening of the organisation's centre-piece stadium to rugby was a key progression.
"I think that hurdle is over. When Croke Park did open [to rugby], it put Ireland with its best foot forward. I still go back and remember the noise for that Ireland v England game, it was just phenomenal. It's a world-class stadium, it needs to be seen by the world media.
"It was in that instance and that's good for everybody. This would be good for the GAA, good for sport, good for the country."
- Originally published 8.00

Like rugby? Follow TheScore.ie's dedicated Twitter account @rugby_ie >