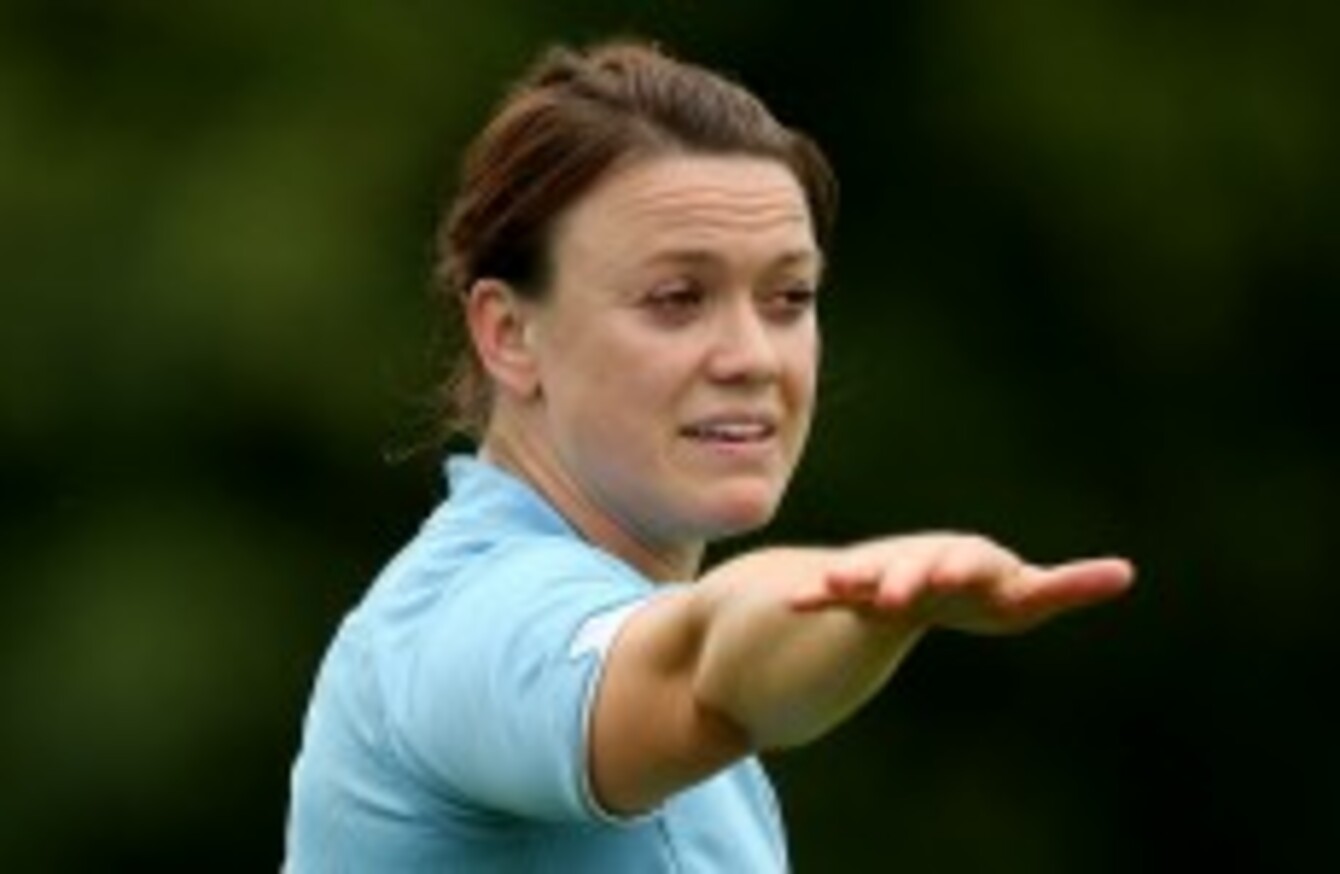 Cool hand Cantwell captains Ireland today.
Image: Dan Sheridan/INPHO
Cool hand Cantwell captains Ireland today.
Image: Dan Sheridan/INPHO
WE WERE WORRIED that the absence of personnel rotation (bar one) would count against Ireland Women between their opening two Rugby World Cup fixtures.
Those concerns were spectacularly unfounded.
And for today's final Pool B match against Kazakhstan, the third game in eight days for both sides, head coach Philip Doyle has made wholesale changes to his preferred side.
In all, only Gillian Bourke and Paula Fitzpatrick are asked to go again in the pack. While, behind the scrum, Tania Rosser moves out to the number 10 slot with captain Lynne Cantwell and centre partner Grace Davitt the sole consistent unit through the three games.
Of course having beaten the best Ireland will not be short on confidence going into a meeting with Kazakhstan. The pool's bottom side sit there having scored a single try in both fixtures so far – with a total of  21 conceded.
Here's how they fared last time out, against the USA.
Source: irb/YouTube
Ireland will hope to increase that conceded figure and boost their own tally of four tries in the process. And we will surely see Ireland target Kazakhstan's porous wide channels through the fresh back three of Vikki McGinn, Hannah Casey and Jackie Shiels.
The danger with a team involving so many changes is always the possibility of disrupted rhythm. Yet that tried and trusted midfield axis of Cantwell and Davitt will go a long way to alleviating concerns and ensure the powerful bench options are only called on for cameos rather than rescue jobs. And the introduction of Grand Slam-winning scrum-half will hardly cause Philip Doyle to lose much sleep.
Source: irb/YouTube
Two wins leaves Ireland on eight points and New Zealand on six by virtue of a winning and losing bonus point. A win will suffice to seal top place in the pool for Ireland and with it automatic qualification for the semi-finals.
If that comes to pass it would mark Ireland's first time making the final four in the world, another milestone not yet reached by the men (though the under 20s managed it earlier this year).
Ireland v Kazakhstan (KO 12.00 Irish time):
15. Jackie Shiels (Richmond RFC/Exile)
14. Vikki McGinn (Blackrock/Leinster)
13. Lynne Cantwell (Richmond RFC/Exile) Capt
12. Grace Davitt (Cooke/Ulster)
11. Hannah Casey (Saracens/Exiles)
10. Tania Rosser (Blackrock/Leinster)
9. Larissa Muldoon (Bristol/Exile)
1. Fiona Hayes (UL Bohemians/Munster)
2. Gillian Bourke (UL Bohemians/Munster)
3. Kerrie Ann Craddock (Saracens/Exiles)
4. Laura Guest (Highfield/Munster)
5. Orla Fitzsimons (St Mary's College/Leinster)
6. Sharon Lynch (Old Belvedere/Leinster)
7. Siobhan Fleming (Tralee/Munster)
8. Paula Fitzpatrick (St Mary's/Leinster)
Replacements: 
16. Fiona Coghlan (UL Bohemians/Leinster)
17. Ailis Egan (Old Belvedere/Leinster)
18. Sophie Spence (Old Belvedere/Leinster)
19. Claire Molloy (Bristol/Connacht)
20. Nora Stapleton (Old Belvedere/Leinster)
21. Alison Miller (Portlaoise/Connacht)
22. Ashleigh Baxter (Belfast Harlequins/Ulster).