IRFU PERFORMANCE DIRECTOR David Nucifora says the union has not ruled out the prospect of a formal part-privatisation of the provinces as it looks to secure the future of Irish rugby.
The IRFU has full control over Munster, Leinster, Ulster and Connacht, whereas clubs in England and France are privately owned.
That has lead to many problems around player welfare and the proliferation of foreign players in the leagues, especially the Top 14, but it has also allowed the English and French clubs to attract some of the best playing talent in the world.
New Zealand Rugby has gone down the route of the part-privatisation of its Super Rugby franchises in its bid to prevent players from being lured abroad, with the Highlanders becoming the last of the five Kiwi sides to take on an element of private ownership in 2015.
"Everything is being looked at, absolutely," said Nucifora yesterday when asked if the IRFU is considering any formal move to partly privatise the provinces.
"We would consider everything if we thought that it was workable and achievable to be able to do that. There's a fair few different models that we can look at and see if that would suit Irish rugby.
"Would that work for us? I don't think there's anything that we don't consider. It's just a matter of finding what works best here for this system."
It's far from a declaration of intent to move in the direction of part-privatisation, but this open-mindedness from the IRFU has not always been there publicly in the past.
The fact that some of Ireland's top players now have their contracts topped-up by private money is perhaps partly behind the loosening of the stance.
Johnny Sexton and Jamie Heaslip are thought to be among those players, while the highly-lucrative new Connacht contract – a provincial one, rather than a central IRFU contract – Bundee Aki recently agreed is also believed to have been contributed to by an outside source.
"That's nothing to do with us, the way the system works at the moment," said Nucifora of the growth of such moves, without referring to any specific player's contract.
"There's private money out there where the players, through their agents, go out looking for third-party money through their own agreements. That happens. Is it helpful? Yeah, it's helpful.
"It's bringing money into the game, so we certainly won't be looking to knock that back. We've got to keep thinking about ways to keep growing the finances within Irish rugby so that we can stay competitive."
While that type of third-party investment is proving advantageous to the IRFU – Leinster's world-class training base in UCD was partly funded by private money too – as they look to ward off the financial might of Premiership and Top 14 clubs, we may be some way off a millionaire purchasing Munster or Connacht.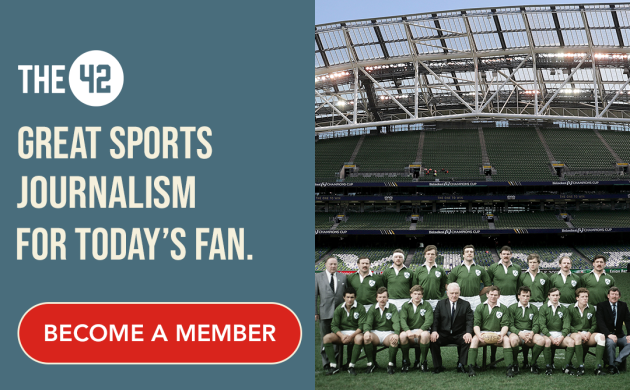 Mourad Boudjellal is reported to be close to selling Toulon, so may be in the market for a new club soon, but Nucifora doesn't see someone like the comic book magnate rocking up in Ireland just yet.
"If you look at the French and the English systems, with their level of private ownership that's in there, that becomes quite challenging for the national body to be able to manage their players and manage their player development, and manage the progress of their pathway, because you're not in control of that.
"When we sit down with our counterparts around the world, a lot of them are envious and jealous of the Irish system.
"I do believe we're lucky in that we've got one of the strongest systems and most effective systems in world rugby to be able to manage and develop our playing talent."
The42 is on Snapchat! Tap the button below on your phone to add!