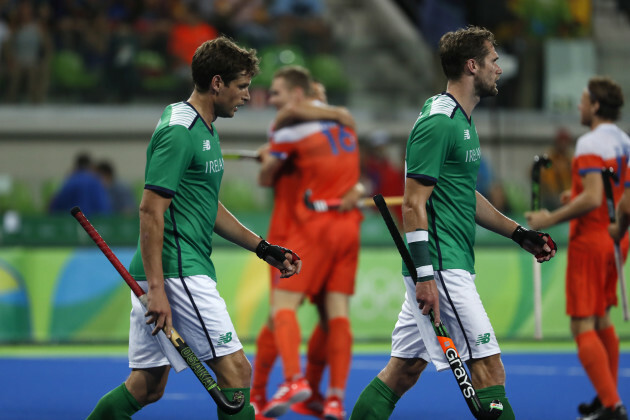 Dario Lopez-Mills Dario Lopez-Mills
THIS AFTERNOON, IRELAND'S men's hockey team took to the pitch to play Germany in their third match of the tournament.
But before play got underway, both teams had to stand for their respective national anthems. Only problem? There was no music meaning that both teams had to perform acapella.
Instead of lipsyncing or mumbling, Ireland gave a very, shall we say, spirited rendition of Amhrán na bhFiann…
No backing track needed here. @RTE2 #Olympics2016 #rterio2016 Come on Ireland! #hockey them! pic.twitter.com/f23eyYmhWu

— Fergal O'Halloran (@fergohall) August 9, 2016
(If you can't see the video, please click here.)
Sure, didn't they do us all proud?
COYBIG!
Written by Amy O'Connor and posted on DailyEdge.ie
[image alt="" src="http://cdn.thejournal.ie/media/2016/08/img2-thejournal-485.png" width="600" height="115" credit-url="" credit-source="" credit-via="" credit-via-url="" wp-id="wp-image-2918917" class="alignnone" /end]