AN INTERNATIONAL CALL-UP is a huge honour, but that doesn't mean you have to love every second.
Rugby players are well used to the provincial life which takes them home to their own bed every afternoon after training. In the weeks before international week there is no escape, and you have to put up with sharing a cramped hotel room with a 20 stone man and little space to do activities.
The squad are into their second week of camp with three Tests in three more weeks to look forward to Here are some vital steps Irish players take to avoid getting bored in between training sessions.
Go for coffee and a chat with Rala
YouTube credit: moderngreen
Watch art imitating life on The Simpsons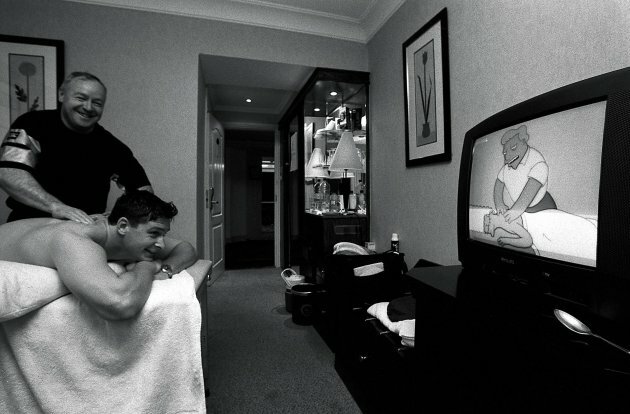 ©INPHO/Billy Stickland
Make a music video
YouTube credit: IrishRugbyTVOfficial
Have a fun at the expense of the poor hard-working press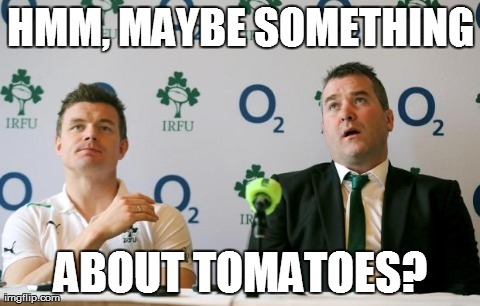 ©INPHO
Never EVER let a golf cart go idle
©INPHO/Lorraine O'Sullivan
Would a quick nine holes be out of the question?
Jamie Roberts and Owen Farrell tour the course at Carton House this summer.©INPHO/Dan Sheridan
Kidnap Rala
The bagman is a crucial part of keeping spirits high in camp, often at his own expense.
Like on the 2010 occasion he recounted in his book, A Life in Rugby, when he was asked to turn on the Christmas lights in the Shelbourne hotel, but instead found himself tied up under the tree getting photographed by American tourists.
©INPHO/Billy Stickland
…LET'S ALL BUILD GO-KARTS!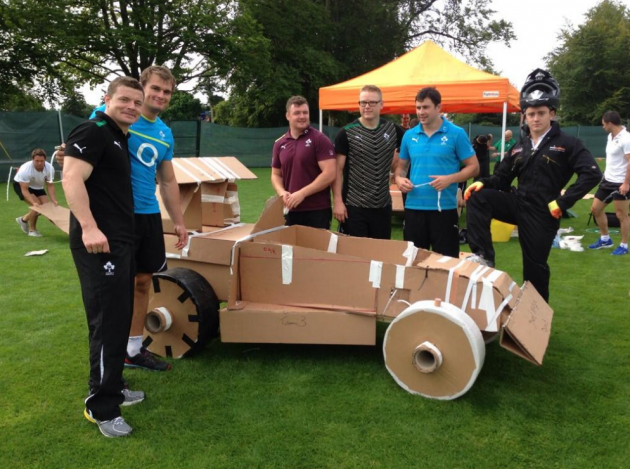 The ground might not be dry enough these days, but here's an effort from September. Credit: @BrianODriscoll
Make sure you've got Paddy Jackson close by
He seems to do his best work with the help of a left winger.

YouTube credit: SuperSofa7·
All in all, just make sure to keep yourself busy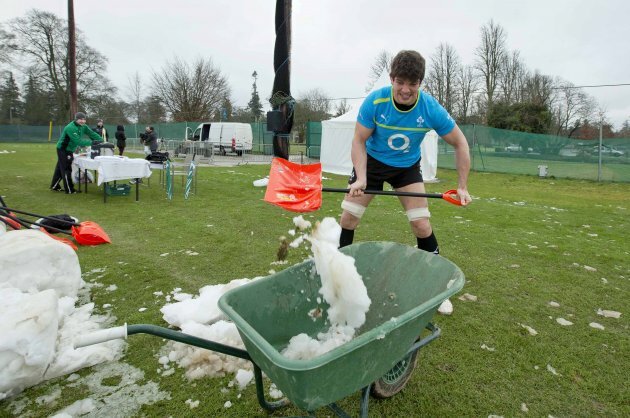 ©INPHO/Morgan Treacy