YOUTUBE TURNS TEN today which means, in 2023, it will be legally able to drink. Imagine how bad it will be then?
While it's still mostly just cats doing really dull things, it has also provided us with some brilliant Irish sporting moments we can watch over and over and over again.
Here in no particular order are some of our favourites:
Just Europa
Source: Larry Ryan/YouTube
When Carlow club Mount Leinster Rangers won the Leinster Senior Club Hurling Championship, they were obviously euphoric.
All except James Hickey, he was one of Jupiter's moons.
Steph Roche's golazo
Source: Profitsbuzz/YouTube
We doubt anybody needs to be reminded of what YouTube did for Steph Roche and the wondergoal that brought the Ireland star to worldwide attention.
Effin' Eddie
Source: guydecervens/YouTube
I'm not sure we need to say anything about this one.
Nicky O'Connell 'singing'
Source: The42 Video/YouTube
This went viral for a lot of reasons and to describe it as one of our favourites might be a stretch but it was certainly popular with readers of The42.
Jimmy's Winning Matches
Source: Rory & the island/YouTube
At the other end of the scale — and you can bet that pun was fully intended — is Jimmy's Winning Matches which had YouTube to thank for the fact it was the song of the summer in 2012.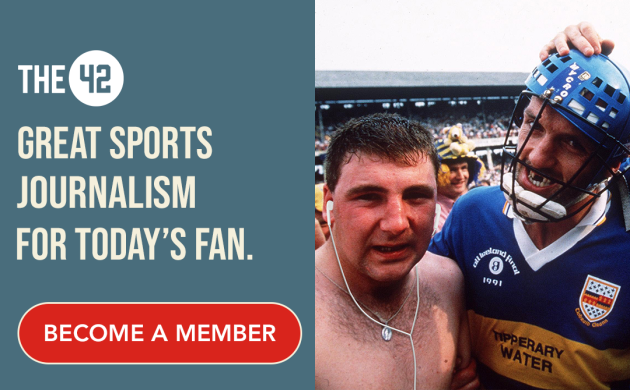 Wee Jay Beatty
Source: SPFL/YouTube
It was thanks to everyone sharing Celtic super fan Jay Beatty's goal via YouTube that the youngster won the Scottish Goal of the Month competition and our faith in humanity was restored.
Ronan Brick is the best goalkeeper we've ever seen
Source: David Brick/YouTube
Eat your heart out Donal Og!
And… Not Irish but we're putting it in anyway because it's still the best thing on YouTube
Source: RebellionFC/YouTube
What have we missed? Let us know in the comment section below…