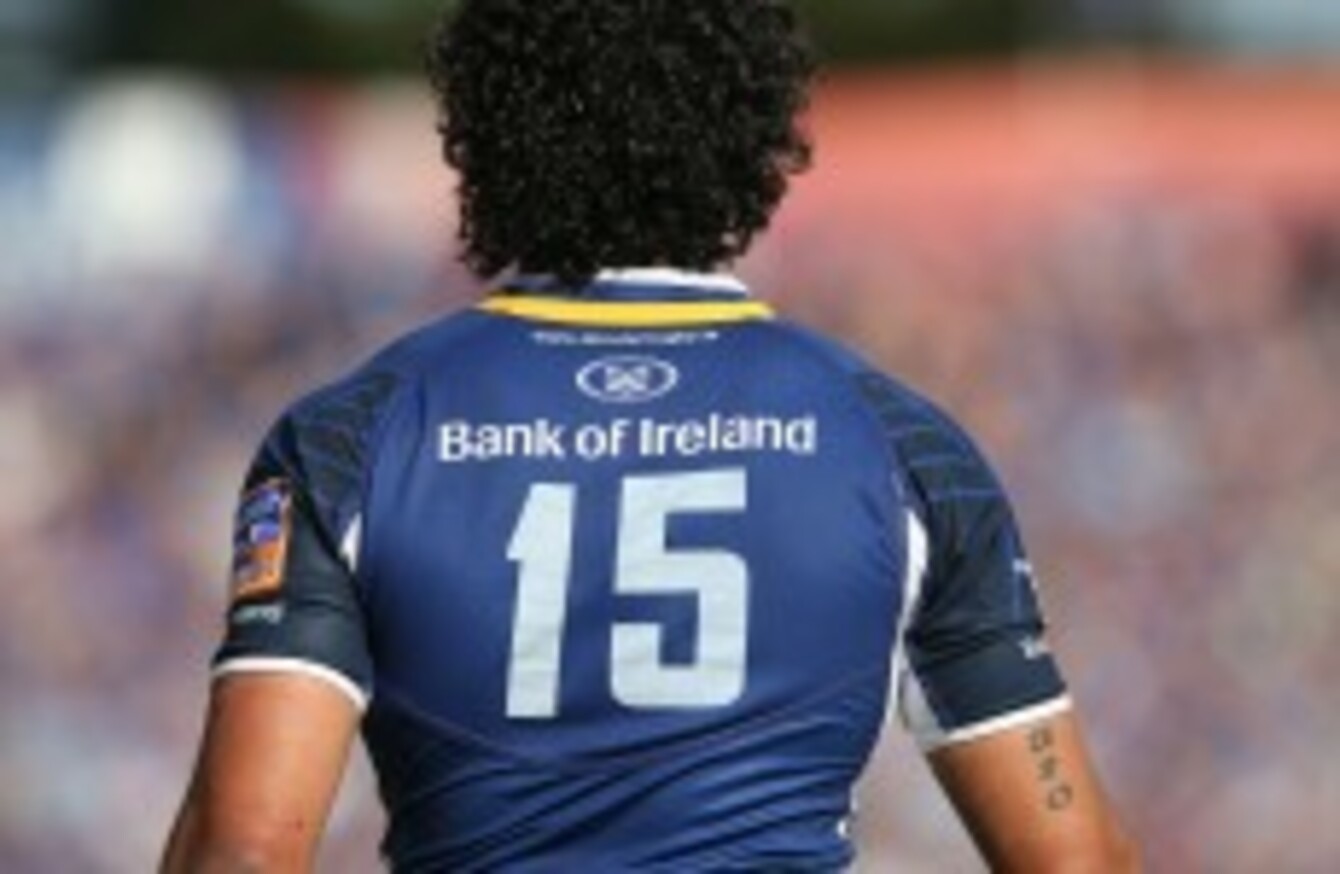 Nacewa last played for Leinster in May 2013.
Image: Billy Stickland/INPHO
Nacewa last played for Leinster in May 2013.
Image: Billy Stickland/INPHO
YESTERDAY WAS A fantastic day to be an Irish rugby fan as Joe Schmidt's men negotiated the third, and arguably toughest, Grand Slam leg as they beat England but if you support Ireland and happen to follow Leinster too, then your mood will be picking up even more.
Over the weekend a Sunday Times report said that Leinster would look to bring back three-time European champion Isa Nacewa in a player/coach role next season to cover the absence of the internationals during the World Cup.
No doubt fans of the province would celebrate his return almost as passionately as another trophy and while forwards coach Leo Cullen didn't confirm the planned recruitment of Nacewa (who would be 33 at the start of next season), he did say the team is exploring a host of options.
"I don't know," Cullen laughed when asked whether Nacewa would be back at Leinster next season.
"We are going to be missing a lot of bodies during the World Cup. If you look at the matchday squad yesterday we had 14 involved including the 23rd/24th man. We are looking around at the moment at lots of options and last week there was mention of a former Munster scrum-half in the media and this is what it is this week.  We are looking at a number of options and Isa has a vast amount of experience but it is very early days. Silly Season is well under way."
Despite leaving Leinster when Joe Schmidt did in 2013, Nacewa has kept in contact with Cullen over the subsequent years.
The former Leinster captain was emphatic in praising the contribution made by the utility back to the province and the high regard his rugby brain is held in would make him a good addition to the coaching staff.
"Isa was such an integral part for the five years he was here and I talk to Isa all the time," Cullen said.
"I'm in regular contact with him and I met him in New Zealand this time last year. I'm always picking his brain because he is involved with the Auckland Blues in a skills role."
Besides the Nacewa news, Cullen also spoke about Brendan Macken and the possibility of other players leaving on short-term loan deals.
At Leinster, the queue at certain positions, especially back row, is so long that it probably needs a bouncer.
In a recent interview with The42 former Leinster second row Bob Casey, who is now the director of operations at London Irish, said he wanted to open a dialogue with the provinces in the view to taking on players like Macken who are starved of game time.
Cullen says the Leinster backroom staff have spoken to teams about the availability of their fringe players but stressed that while they don't want to lose anyone, they listen to the player's wishes.
"It depends on the individual case and what the player wants," Cullen said.
"There was an opportunity for Brendan to go over there and experience something different. He has gotten a lot of experience here but to just get outside the environment and get some games under his belt and experience a different league, I think it will be really good for him."
"Conor Gilsenan has gone over and is doing well and there are certain areas that tend to get overcrowded and just for guys to get games and improve, sometimes they look abroad," Cullen continued.
"We have those conversations all the time for sure."