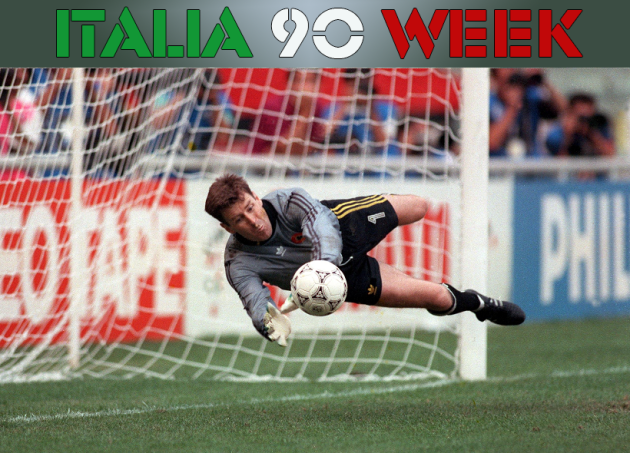 IT'S 25 YEARS since Sheedy put the ball in the English net.
Since Timofte and Packie.
Since a nation held its breath.
Since Schillaci.
To celebrate the 25th anniversary of Italia 90, The42 has produced a very special series of commemorative content.
Such a transformative moment in our nation's sporting history deserves much more than a single article on a single day, so we are designating this as "Italia 90 Week."
Alongside all of the usual news, comment and analysis on The42, we'll be running retrospective pieces every day to celebrate and remember Irish football's glorious odyssey.
There will be exclusive interviews with members of Big Jack's squad and backroom team, as well as with those people whose words and work that summer have gone down as part of sporting history.
It was one of the truly remarkable Irish summers. We hope Italia 90 Week brings back some fond memories.
– The42 team