ACCORDING TO FIGURES released by the national broadcaster today, over three quarters of a million viewers tuned in to watch Ireland's win on RTÉ Two yesterday morning.
Declan Kidney's side beat Italy 36-6 in Dunedin to ensure they progress to the quarter-finals stage as group winners.
An average audience of 735,000 watched the game on RTÉ with viewership peaking at 918,000 in the final minutes.
The station's coverage – hosted by presenter Tom McGurk – drew in an average of 630,000  rugby fans over the course of the three-hour broadcast.
Ireland's showdown with Wales will be shown on the channel this Saturday (6am).
And us? Well, since you ask, a few thousand of you joined TheScore for our minute-by-minute coverage of the game and the post-whistle reaction too.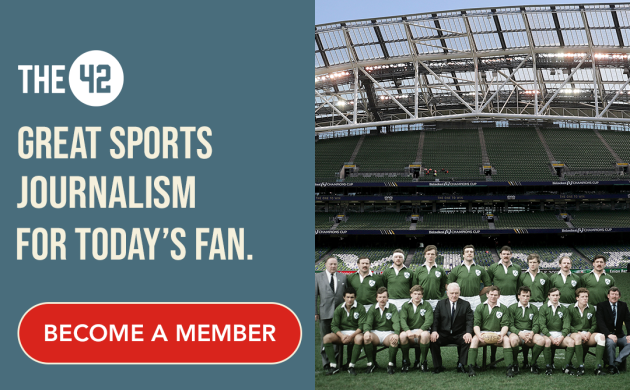 We'll continue to liveblog every game until the tournament's end. It's just what we do – no biggie.