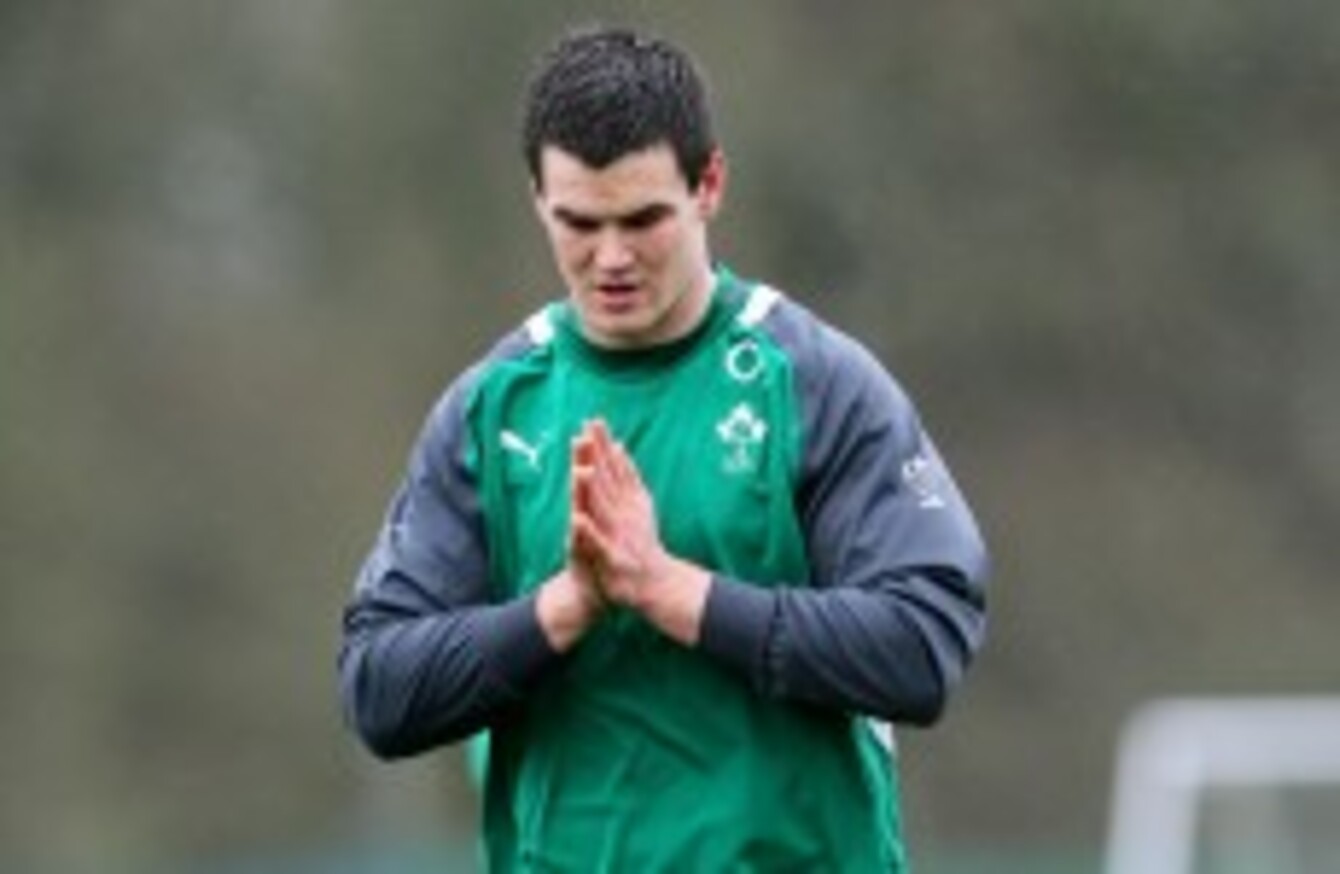 Sexton praying he retains his starting berth against Italy.
Image: ©INPHO/Lorraine O'Sullivan
Sexton praying he retains his starting berth against Italy.
Image: ©INPHO/Lorraine O'Sullivan
JONATHAN SEXTON HAS declared himself fit and ready.
Declan Kidney isn't expected to make a single change to the side which didn't start in France.
Yet there was something in his eye, a cute-hoorish glint, last week that just made us think. 'Maybe… just maybe,' he'll revert to selecting Ronan O'Gara against Italy.
Such a move would, of course, delight a quarter of the island and enrage another. The other half of us would be left thinking; they're both more good enough to put the Azzurri to the sword.
In his press conference last week, Kidney was talking up the Italian threat. He used the most recent close-call to illustrate his point: 2011 in Rome, when O'Gara's late drop goal was the difference in an 11-13 win.
Kidney's other example, of all the tough games he could have chosen, was a match which took place over a year before he even took the job.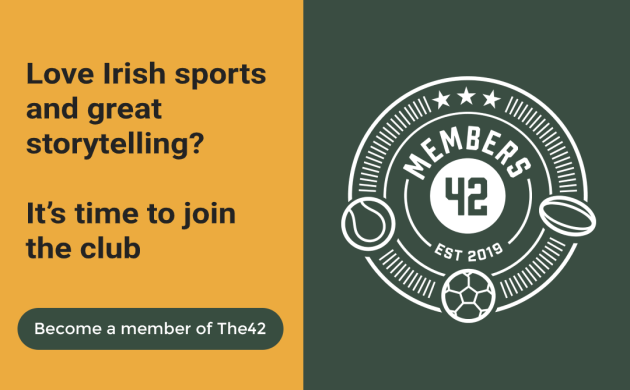 It was a rotten 2007 night in Ravenhill, when Ireland began to realise that this team just wasn't in any shape to play a World Cup. They trailed 16-20 and the clock had gone red. Who should pop up to score a try in the corner? ROG – and he converted it too.
Then, of course, there is the matter of the opposition. Come Saturday night, five months will have passed where Ireland have only faced two countries. We will have lost twice to Wales and won twice agaisnt Italy.
Under the roof in Dunedin was this team's finest attacking showing in the World Cup and ROG was pulling the strings that day. It all adds up to a dramatic reprisal of the jersey for the Munster fly-half.
Persisting with Sexton is the only way to get the best out of him. However, Kidney will want to throw a bone to his second choice too. If O'Gara doesn't get a run in the number 10 jersey this Saturday, will we ever see him wear it again?
On top of that, imagine two possibilities after 65 minutes on Saturday: the first, where Ireland are winning comfortably. Twelve, 15 points to the good and just looking to open up the field.
Second; the home side are struggling to click into gear, and Italy are still within a drop goal.
Electricity
Imagine the boost, the sudden switching on of the Lansdowne electricity as Sexton is sprung from the bench with his provincial team-mate, Eoin Reddan. In either scenario it could only inspire the 15 on the field to ramp up the intensity and romp on home. Everybody's happy.
It's impossible to see Kidney make any other change than the pivot position. Once the tight-five is fit and well, the coach will be happy to continue introducing Donnacha Ryan as an impact sub.
Likewise in the back-line, despite many calls for a change in the centre, we can only expect that Keith Earls and Gordon D'Arcy will get four games to gel as a partnership. To what end? Only Kidney and the future well-being of Brian O'Driscoll can say.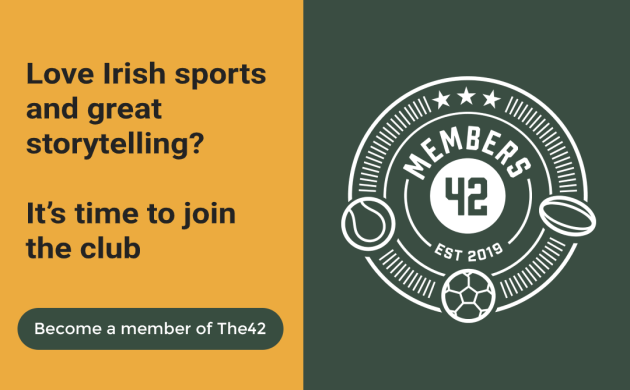 The back row is the back row, as much as we would all love to mix things up and find that mythical elusive balance which other countries seem to have, the two best blindsides on the island will flank the immovable number eight.
So without further ado, here's the 22 we expect Kidney name on his roll-call this afternoon:
Kearney; Bowe, Earls, D'Arcy, Trimble; O'Gara, Murray: Healy, Best, Ross; O'Callaghan, O'Connell; Ferris, O'Brien, Heaslip.
Replacements: Court, Cronin, Ryan, O'Mahoney, Reddan, Sexton, McFadden.