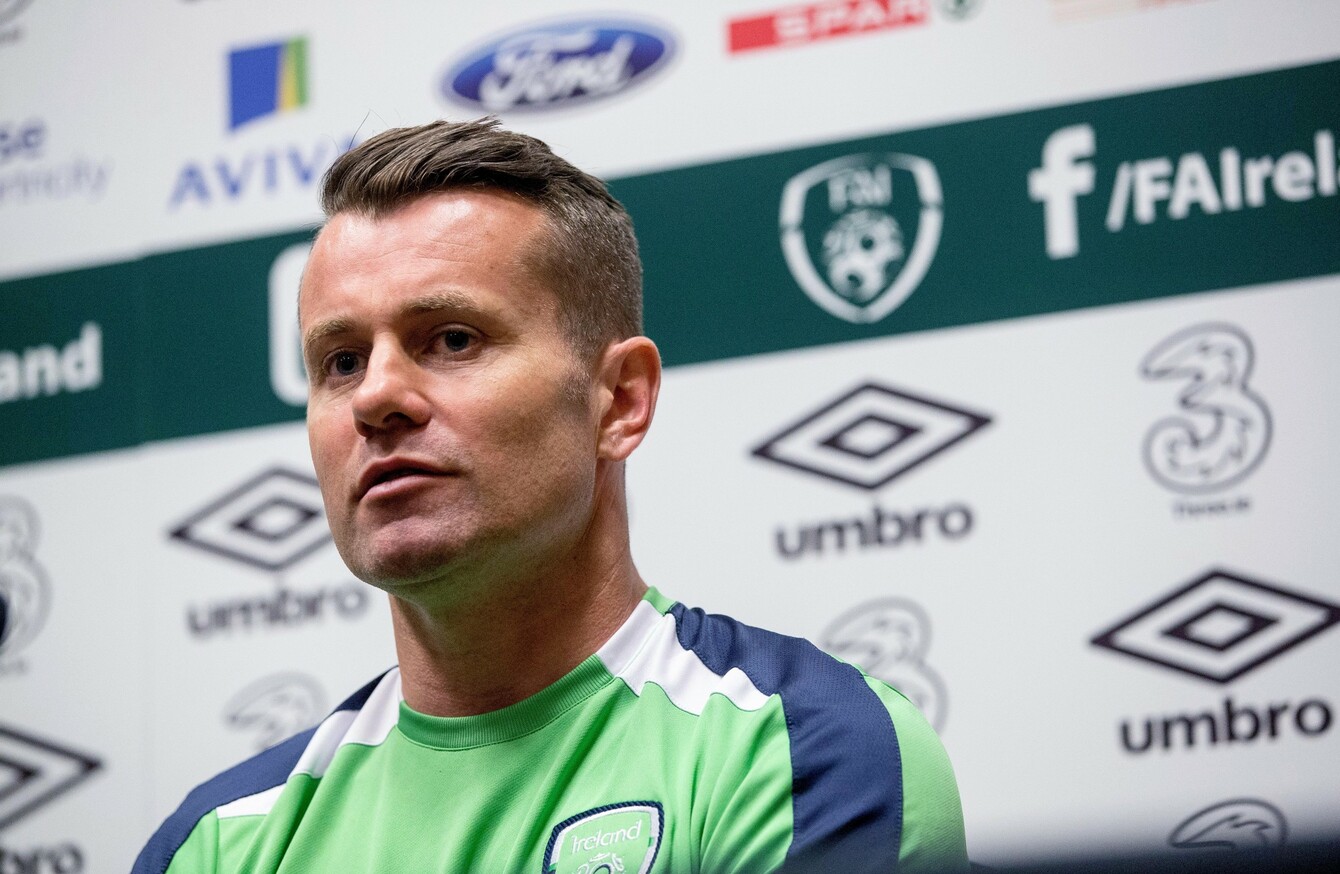 Shay Given has 133 Ireland caps.
Image: Gary Carr/INPHO
Shay Given has 133 Ireland caps.
Image: Gary Carr/INPHO
IT'S NOT BEEN the best of seasons for Shay Given.
Injury problems and the excellent form of Jack Butland have meant the Ireland stopper's game time at club level has been severely limited of late.
Given has made just eight appearances in all competitions for Ireland and Stoke this season, and only three of those have been Premier League games.
The goalkeeper acknowledges that, ideally, he would have played more games over the past few months and says he remains unsure whether he will even make the 23-man squad for the Euros.
Darren Randolph, Keiren Westwood and David Forde were the other goalkeepers named in Ireland's provisional squad to face the Netherlands, with one of the quartet ultimately set to miss out on a place in the 23-man squad.
However, with Westwood and Forde both unavailable in the coming days due to play-off commitments with their clubs, Given is expected to get one last chance to remind Martin O'Neill of his talents as Ireland prepare for friendlies against the Netherlands and Belarus.
"I had a knee problem for a large part of the season," he says, recalling an injury-ridden few months. "It's been frustrating from a Stoke point of view. I had the rehab and the European Championships were in the back of my head.
I still don't know if I'm going as I'm sitting here, but I'm training today, so that's a good sign."
Of the debilitating injury he picked up back in October in Ireland's home Euro 2016 qualifier against Germany, Given adds: "Whatever way I kicked the ball, I chipped a bone in my knee. I had to have an operation and subsequently had to have a second one. It just kept swelling up.
"The first (operation) they just had to tidy it up, the second one it was still swelling up. They just tidied it up again, but yeah, it still took a lot longer than I would have wanted."
Given also recently spent a period of rehabilitation in Qatar for a "change of scenery" amid a difficult season for the Donegal native.
It was frustrating a little bit because it was taking longer than I wanted to try to speed things up. I just took it on my own shoulders to (go to Qatar). There was a setback when I had to get a second operation. That added six or seven weeks to the whole thing. You've gone back to the square one after the second operation."
Having been brought to Stoke in the summer by Mark Hughes — who also signed the Ireland goalkeeper for £6 million in 2009 during his time as Man City manager — Given suggests he felt almost guilty at not being able to perform for his boss.
You're in every day using the physios and the facilities, but you're not actually helping the team. First and foremost, I was trying to get fit for Mark Hughes and be playing there, but obviously in the back of my mind with the summer and the Euros, it was a massive goal to work towards."
In a new book by football journalist Oliver Kay, Gary Neville describes the torment that footballers often experience when they find themselves out of action with a long-term injury.
"You feel worthless," Neville says. "I was out injured for over a year towards the end of my Manchester United career. At the training ground, all the players would park around the back of the building. After two or three months out, I started parking around the front just so I wouldn't have to talk to anyone, so I could get away with being asked 300 times a day: 'How is it? Is it getting any better?'
As someone who knows what it feels like to be out with a long-term injury, can Given also relate to Neville's sense of alienation during this dark period?
Our gym at Stoke looks out over the pitches, so you're looking out at the lads doing the work and it can be very frustrating because you want to be out diving after the ball like an eejit for the past 20 years. But it gets taken away from you. It's frustrating and mentally challenging as well, but you've got to try to be positive and deal with the setbacks.
"You get down days, of course you do, but you've got to look at the bigger picture sometimes."
However, like Given, a number of players expected to make Ireland's 23-man squad have found regular first-team football hard to come by at times this year, and the same is true for other countries competing in France this summer, as the goalkeeper rightly points out.
It's not just me who's not played enough games. There'll be other squads going to the Euros and some of their players will have not played enough games either, but they can't change that."
Moreover, these latest injury problems will likely have been a painful reminder for Given that he doesn't have too much time left in top-level football.
While he has another year left on his Stoke contract, assuming he travels, this summer could very well be the legendary net-minder's Ireland farewell.
It probably would be. I don't know — that's something I need to look at after the summer. But realistically, it's probably my last chance of playing at a major finals. I've just turned 40, so I'd imagine it will be my last chance."
Whatever happens, Given can look back on a superb career for club and country alike. Arguably, the highlight and lowlight internationally have both come at the two major tournaments in which the goalkeeper has appeared.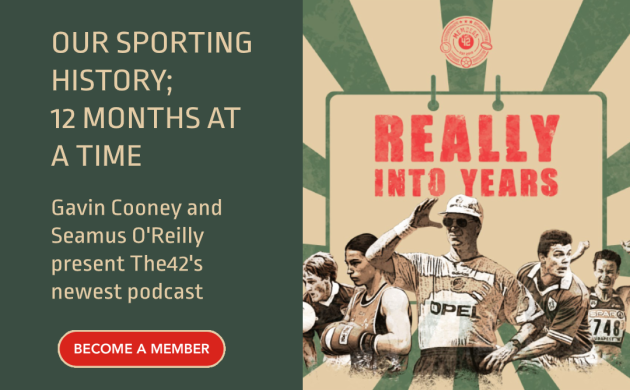 The Donegal native was one of Ireland's star players at the 2002 World Cup, performing brilliantly in the last-16 match against Spain in particular.
The 2012 Euros were a different story, however, with the goalkeeper's fitness being in doubt prior to the games, while — like the rest of his teammates — he produced some below-par performances in the subsequent matches.
And while the veteran star says the activities Martin O'Neill has planned for the coming weeks will be good for "team spirit," he is reluctant to lay the finger of blame at anyone for Ireland's disappointing campaign four years ago, despite ex-teammate Stephen Hunt suggesting players were "bored" in the lead up to the tournament.
Was there too much training with Trap? Maybe there was, maybe there wasn't. It's just that every manager's different. Every manager has different ideas on how to get a group of lads together for a major tournament. What's the best thing to do, what's the worst thing to do? I don't know myself."
And while Given's season at club level may not have panned out exactly as planned, he did at least feature in the Potters' last match of the season — a 2-1 win over West Ham, which meant they came ninth, when they could have finished 11th if final-day results had gone differently — a satisfactory end to a forgettable enough campaign for the 133-times capped Ireland international.
Yet despite these issues, Given remains the cool, laidback customer he always was, or at least appeared to be.
"I'm not nervous," he says, as Martin O'Neill prepares to confirm his 23-man panel in the coming days.
I've gone past that stage. I can only say how I feel and I'm really excited about the week ahead. There are no guarantees I'll be on the plane.
"I'll just train hard, hopefully get game time and I know (Ireland goalkeeping coach) Seamus McDonagh was at the West Ham match. Both myself and Darren (Randolph) were playing and that was quite handy for him as well. So hopefully, that'll give him a bit of a sway in his thinking that I should be on the plane at least."
The42 is on Snapchat! Tap the button below on your phone to add!