IN ALL WALKS of life, making the effort to express concerns, worries and grievances can be a difficult step to make.
Jack McGrath is a world-class rugby player who has played loosehead prop 101 times for Leinster and 33 times for Ireland. But long before he made himself a key component for both club and country, his life was turned upside town when his brother died by suicide.
When the tragedy hit in 2010, McGrath was a 20-year-old with a single senior Leinster appearance to his name and the offer of a development contract on the way after graduating from the academy.
After a summer of turmoil in his private life he returned to rugby and set about trying to get back to normal. Although he was able to turn some memories into motivating factors, personal mental health struggles were never far away.
"You have good and bad days," says the 6'1″, 122 kilo athlete. "It's like any kind of death, it does take a while. It's always a hard thing.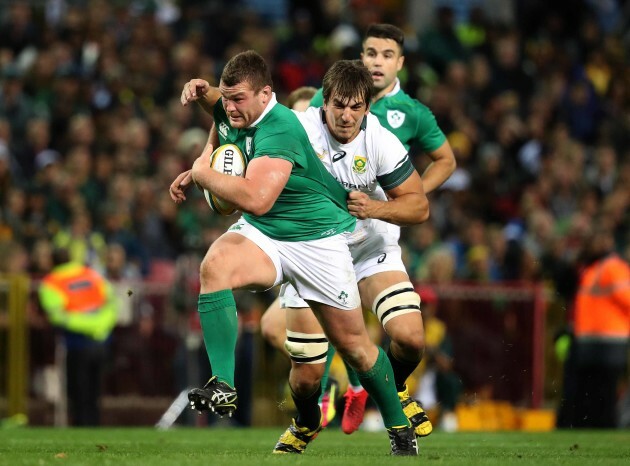 Billy Stickland / INPHO McGrath in action during Ireland's South Africa tour this year Billy Stickland / INPHO / INPHO
"It took me a long time not be angry about it, but I try to use it as a positive. Because he always said 'You'll play for Ireland,' and that drove me. So I think of him whenever I'm playing. To channel that emotion into a performance every week."
The process of channeling emotions into his performances has been made much clearer for the 27-year-old this year. Having coped with mental health struggles silently for years, he took a leading role in the Irish Rugby Union Players Association (IRUPA) Tackle Your Feelings campaign, which aimed to encourage younger players to open up.

Irish Rugby Players / Vimeo
Through the video campaign, McGrath told his story to many of his team-mates for the very first time. He was surprised, he says, by the positive impact it had on those around him.
"Guys who I was in the academy with would have known, but a lot of senior guys wouldn't," he says. "And obviously it's not something I was going around telling people."
"Before it was released to the public, we showed it to the players and it was pretty powerful. Guys that didn't know were so supportive and were taken aback by how powerful it was."
This went for a wider audience too, after the video was released.
"Sometimes I don't realise how powerful it is," McGrath says. "Then people on the street come up to you and people direct message you on Facebook and Twitter saying how powerful it was and how much it helped them. That makes it all worthwhile. It was a very tough exercise to do at the start, but when you see such a reaction…"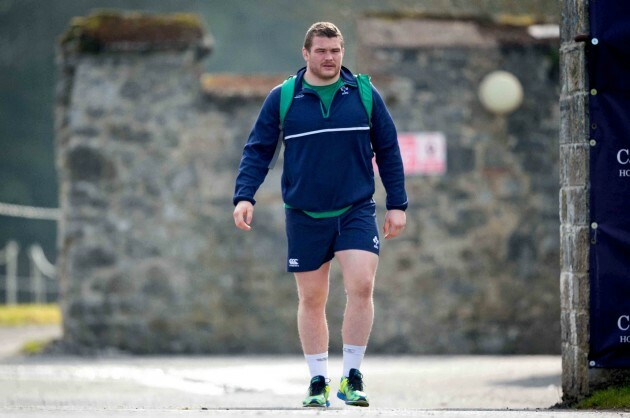 Morgan Treacy / INPHO Morgan Treacy / INPHO / INPHO
McGrath says taking part in the campaign taught him, too, about the importance of opening up and sharing your feelings.
"Rugby players are sometimes seen as guys who don't have feelings and are macho, but we are all humans. You do have to talk about your feelings.
"You don't have to be telling people you don't know, you just have to find somebody you trust – a family member, a friend, a girlfriend – anybody like that. Just shooting the breeze and letting them know how you're feeling can help so much. Everyone has their day-to-day struggles.
'Chew you up inside'
"The lesson I got from the whole campaign was to open up to people close to me, because I would never have done that. It does start to chew you up inside when you want to say something, but you're cautious whether or not you should say it. I'm way more confident talking to people now."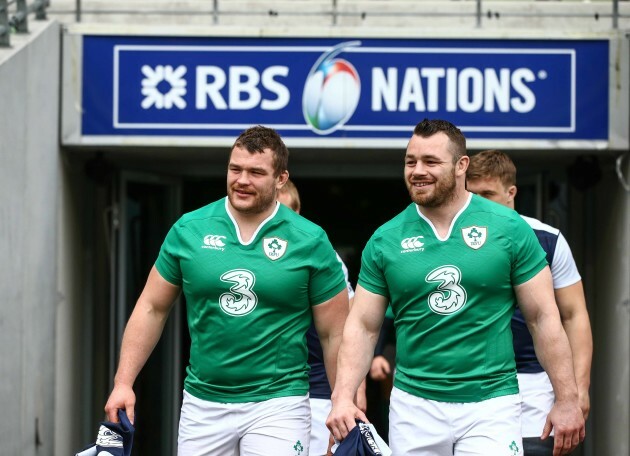 Billy Stickland / INPHO McGrath with Ireland teammate Cian Healy Billy Stickland / INPHO / INPHO
McGrath gives tremendous credit to IRUPA for their help in letting him open up about his mental health. In a wider context, organisations like Pieta House and Aware are often an invaluable support for anybody who feels they need a helping hand, an arm on the shoulder.
It took me years to understand that, only up until recently, opening up is stronger than bottling it up. By letting your feelings be known and letting what's stressing you out be out in the open, that actually helps you down the line.
"When you're bottling stuff up you're so tense and just not comfortable. I felt when I opened up about that and was able to speak about it I felt so much better."
Cadbury Boost is a proud partner of Aware and we know that it's good to talk.
Talking through particular concerns with someone who understands can be extremely reassuring. For more information, support and resources on coping with depression click here.