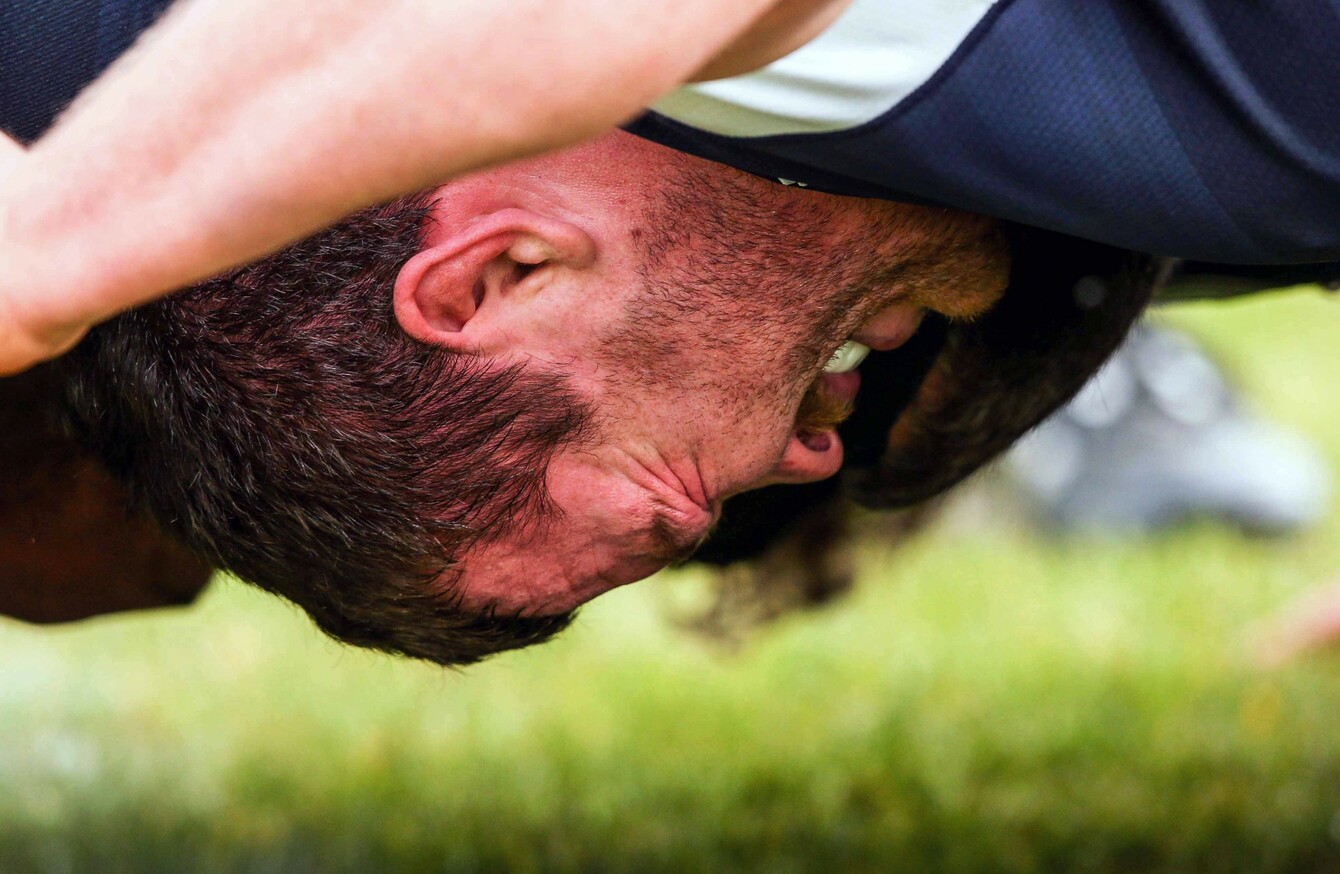 Image: Billy Stickland/INPHO
Image: Billy Stickland/INPHO
IRELAND HAVE HAD to cope with more jabs than many in the squad are used to in this campaign, but props are built to roll with the punches.
In the front row, momentum in scrummaging battles is forever swinging one way and then the other.
So, in case anyone thinks it's difficult for Jack McGrath to cope now that Ireland haven't had things go their way, he has himself ready to put the shoulder back to the wheel.
"Obviously it's pretty tough, you don't have to be a rocket scientist to realise that," says the number one when asked how it feels to be behind the posts after being shoved around on a five-metre scrum.
"But what we try to do is just get onto our next job. Shit happens, it's one of those things that you really just have to get on with it.
If you let it get into your head that's when it's an issue. Rugby isn't a perfect game, everything you do isn't going to be perfect. It's just, when you are in a bad situation to maybe try to get out of a bad situation."
"We're coached in repetition under fatigue and we back the way we're coached.
"If something doesn't go right, it's a new page, you just tear it off and go back to your process.
"That's what we have been doing, and it's worked for us because you can't dwell on the negative stuff. It can get into your head and could affect your game."
That said, McGrath does admit that the slide from confident champions to a winless team chasing mid-table is a hard one to stop and a bitter pill to swallow.
There's nothing for it, though, no magic cure to turn it all around. Except persistence.
"Since I've come into the squad we've been winning, so it is hard to take, but I've gone through it with Leinster last season.
"It happens. And it happens to a lot of teams and it's hard to stop it when it does happen. We just have to go on, try to finish third and finish on a positive."
Time to get on with winning.
Source: The42 Six Nations Show/SoundCloud