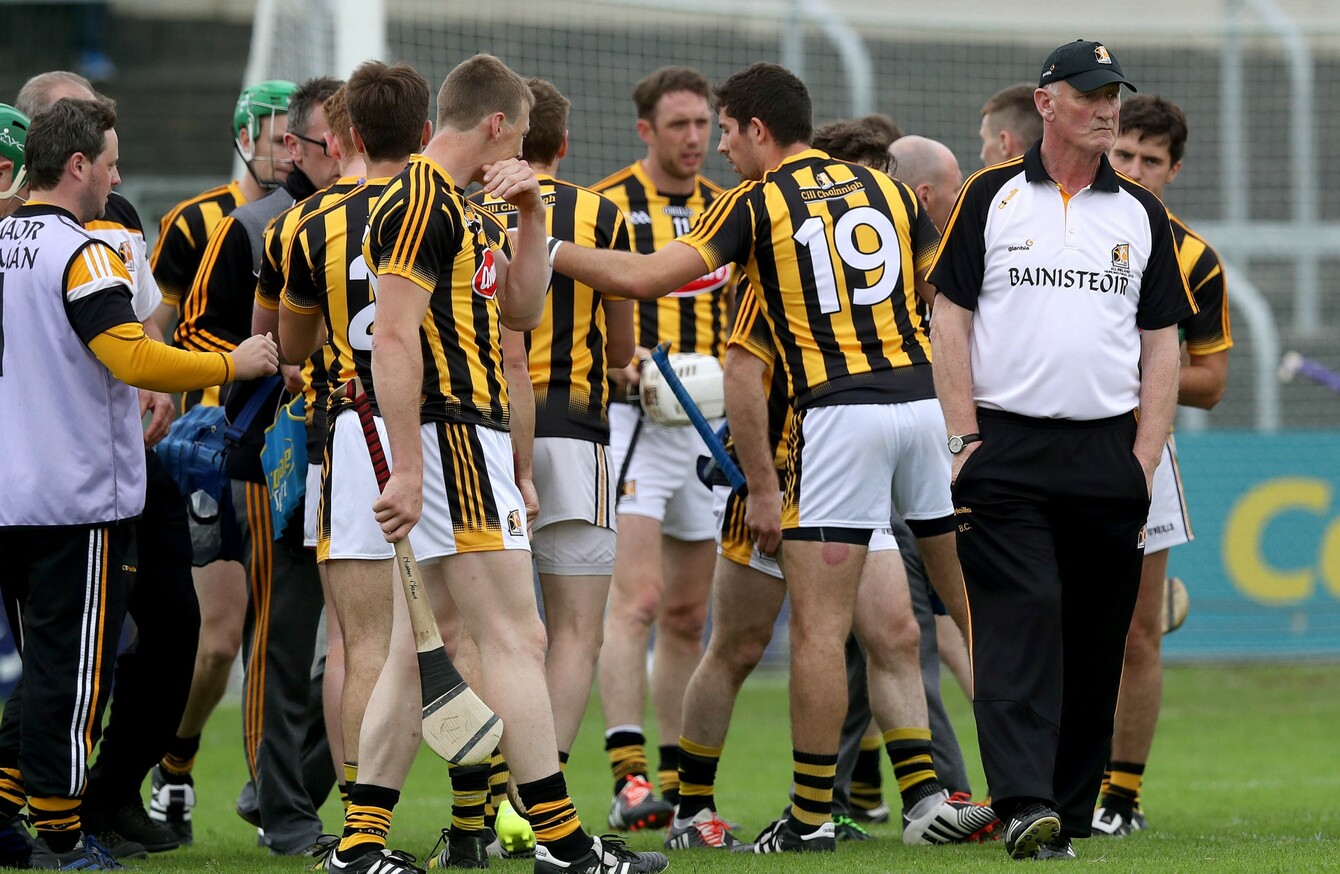 Kilkenny opened their Leinster campaign with a win last Saturday
Image: Ryan Byrne/INPHO
Kilkenny opened their Leinster campaign with a win last Saturday
Image: Ryan Byrne/INPHO
IT IS A tactic that is becoming more widespread in hurling but don't expect the market leaders to start reverting to it.
Kilkenny have been the All-Ireland champions for the past two years and began their 2016 campaign in convincing fashion last Saturday when defeating Dublin.
But does Jackie Tyrrell ever see Kilkenny going down the sweeper route?
"No, the kitchen is the only place I've done a bit of sweeping," laughed the James Stephens club man.
"I would say no, but who is to know? I don't think it is the Kilkenny way. You play to your strengths, I don't think a sweeper is Kilkenny's strength.
"It might be for other counties. There is a lot of talk out there about sweepers, but nobody was really giving out about it when Clare did it in 2013.
"When they won an All Ireland with it, there was nothing said about it. Waterford won a league title, there was nothing said about it then. It only seems to be in the last year.
"You can see the reasons why (you'd use a sweeper). I know the games aren't as exciting, but I don't know what the answer is. I don't see Kilkenny using a sweeper or going down that road."
Kilkenny prevent themselves from being opened up at the back by the fact that players further up the pitch retreat at different stages to aid their defensive effort.
Eoin Larkin is an example of a player who is nominally a forward but whose manic work ethic is central to Kilkenny's success.
"I suppose other teams pick one person as a sweeper," outlines Tyrrell.
"We would probably say we put all of ourselves there. It can be so amazing if a half forward runs 10 yards to pick up a midfielder's man.
"If you do that you can have so many bodies back. That is the way we work it.
"Brian puts emphasis on that work rate, that desire, that intensity to play for the team, to be in the right position. I can't see that changing."
Is a worrying trend developing in the game?
"It depends who wins the All Ireland this year," reckons Tyrrell.
"If you have a team that doesn't use a sweeper then that seems to be the way going forward. Some of the games haven't lived up to the excitement, but then you have games where they have.
"The Waterford Clare one, there were sweepers there that day, but for some reasons they were poles apart those two different games.
"I don't know if it is totally down to these sweepers, but it probably isn't helping the situation."
The42 is on Snapchat! Tap the button below on your phone to add!