IT DOESN'T TAKE long to get a good sense of Jaimie Fuller's personality. He is articulate, passionate and engaging; forthright to the point of being brash, and unapologetically so.
And as he sits in a Dublin hotel lobby in his washed-out green t-shirt and shorts, he is happy.
More than happy. "Delighted."
His smile speaks for itself. This week the Swiss Cycling Federation withdrew its decision to nominate Pat McQuaid for another term as UCI President, saving both themselves and SKINS — the sportswear company of which Fuller is chairperson — a costly legal battle to contest its validity.
A hour or two before we meet, Richard Chassot, the president of Swiss Cycling, resigns with immediate effect. Another setback for McQuaid; another step in the right direction as far as Fuller is concerned.
The news was met with typical defiance by McQuaid, who has been UCI President since 2006 and overseen a period in the sport which, for all its other virtues, is now irrevocably linked with Lance Armstrong.
Still he soldiers on with a dogged determination to contest next month's election as he believes is his right. His campaign is being hampered, he said in a statement on Wednesday, by "concerted attempts to refuse the congress a choice between two candidates."
Fuller, among others, is behind these attempts. But what McQuaid slams as an obstruction of the electorate's democratic right, they see as playing by the rules.
His position has been in a state of permanent uncertainty since June when he embarrassingly lost the support of Cycling Ireland who initially backed his bid for a third term and then withdrew when its members, jaded by his perceived inaction throughout the Armstrong scandal, forced an EGM which it hoped would spark wholesale reform of cycling's top brass.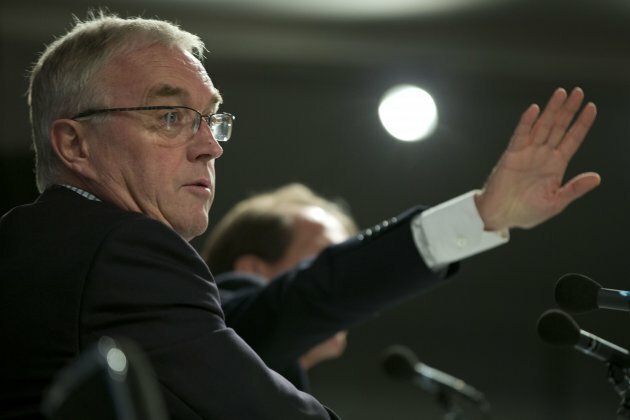 McQuaid: determined to proceed with re-election bid (Peter Dejong/AP/Press Association Images)
A technicality opened enough of a door for McQuaid to press ahead and secure a disputed nomination from the Swiss but now that is gone too. All that remains is the joint support of the Thai and Moroccan federations, which also stands on legally tenuous grounds.
"It's like watching a boxer who just keeps getting beaten and goes down and getting up," Fuller says. "You keep saying, 'just stay down.' It's gone beyond making a fool of himself, he's making a fool of the sport."
So how did the business brain credited with transforming a niche Australian company into a global sportswear brand get lodged in the middle of the battle?
He starts the story back in October 2012 when he downloaded the US Anti-Doping Agency's reasoned decision on the Armstrong case in a Los Angeles airport lounge. By the time he landed in Sydney 14 hours later, he had read the explosive 202-pager which detailed USADA's case against what it called 'the most sophisticated, professionalised and successful doping programme that sport has ever seen.'
"Naively, and I'm more than happy to admit it, naively before then I was undecided on the Armstrong situation," Fuller says.
"I gave him the benefit of the doubt. But the moment I read the reasoned decision I thought, there is no question. No question.
In the course of 14 hours it became very clear. And then I sat back and waited for McQuaid. The sport is suffering, there is one man who is leading the sport. What are you gonna do?
In an open letter published shortly after the report's release, Fuller called on McQuaid to repair cycling's tattered reputation or resign; a lawsuit from SKINS followed soon afterwards, seeking $2 million in damages from the UCI for the negative impact the scandal had on the company's image.
In December he met with a group of prominent activists — including three-time Tour winner Greg Lemond and Irish journalists David Walsh and Paul Kimmage — to create the reform group Change Cycling Now.
The pressure on McQuaid has been intense but he has stood firm, even as his support collapses around him. Now, a month before the election, the endgame appears to be near.
If he is blocked, it is all but certain that he will be succeeded at the top by 62-year-old Brian Cookson, the head of British Cycling, the man whom Fuller has rowed in behind, and a candidate who has gained a significant groundswell of support by virtue of who he isn't as much as who he is.
"I'm not an expert and I don't know every individual and every personality on all the federations who could be candidates," Fuller says on his support for Cookson.
"I can't say to you I've done all the homework and that everything pointed to Cookson saying yes, this is the man to lead.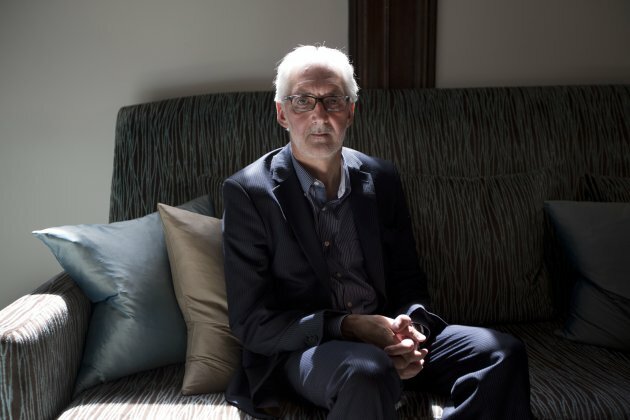 Cookson: the challenger (Matt Dunham/AP/Press Association Images)
"What I can say is that at one point, I did consider it possible that there could be a candidate who would be worse than Pat and therefore I would support Pat in that situation. I was ready for a situation where the only alternative was worse.
I met with Brian, looked him in the eye, had the discussion. Who fucking knows? The guy might be the greatest liar in the world but I don't think so.
"When you look at the basket-case that was GB cycling and what he's done to it where, by any metric you wish to name, they lead the world in cycling: participation, spectators, pro success, financial success.
"He's done an amazing job and in a typically English violent anti-doping fashion. That's not to say that zero doping goes on in the UK, don't get me wrong, but they advocate very loudly and clearly what their values are and they stand behind them.
"I've got far more faith in Cookson and his vision and his ability to do that than I do in McQuaid."
But given the levels of outspoken opposition to McQuaid, is Cookson getting a bit of a free pass?
"We don't live in an ideal world," Fuller continues. "In an ideal world we would have more structure, more candidates, we would have a better process and there would be more knowledge.
"What I'll tell you is that if you look at the last [election] and the one before, we didn't even get an articulation of a vision. I know I'm right when I say that Cookson is the first man to publicly release a plan and a vision for what he wants to do for the sport."
This is not the first time that Fuller and SKINS have gotten involved in the political side of sport. As a company, he stresses, they pride themselves on their principles. In 2010 they backed up that lofty idealism with decisive action and pulled their sponsorship of Australian Rugby League club Melbourne Storm when they admitted systematically breaching the league's salary cap.
"As a child my sporting abilities were inversely proportional to my passion," Fuller says by way of explanation.
I was fucking useless but it didn't take away one iota of enjoyment. I was crap but I enjoyed it. And that is the ethos of sport.
"People need to understand that sport is not about what happens on the rugby pitch or what happens on the racetrack. Sport is way bigger than that: the impact that sport has on our lives, on a social and community level, the ability that sport has to influence change.
"Look at the sporting sanctions that were applied against South Africa and how that significantly helped to break down apartheid. Look at what we're seeing in Russia at the moment.
"When you understand that there is a heritage to sport, a genesis of sport that didn't start with a man with a blazer and a clipboard. It didn't start with someone being paid. It didn't start with someone cheating to get an advantage. It started with competition. That's how it's great.
"When you understand that and then you see us in the sports industry — whether it's Nike, adidas, Puma, whoever — we have a responsibility to try and retain those values and try to keep that.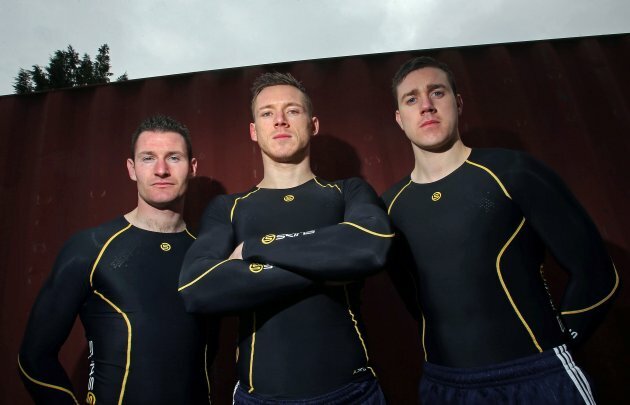 SKINS: have a two-year deal with the Dublin senior footballers and hurlers (©INPHO/Donall Farmer)
"Unfortunately that all gets blown away by the commercial side. People say I don't want to take risks or I don't want to say anything about the UCI in case someone punishes me or holds it against me.
"There is absolutely a responsibility that comes with being in this industry.
The frustrating thing for me is, and it was the same with the USADA reasoned decision and the UCI inertia, I thought this is obviously so wrong and crazy one of the proper brands will go and do something. One of the proper cycling brands, that's their business.

Eventually I thought why not me? Why am I not doing something? Why I am not saying something? Why am I sitting there expecting somebody else to do it?
Bizarrely, considering the fervour with which he is now pursuing cycling reform, the sport isn't even his first love. As you might expect of a kid who grew up in Sydney, it was always rugby in the winter and cricket in the summer.
Then in 2006 a friend organised for him to travel to the Tour de France for two days. Stage 17 to Morzine will live on in infamy as another of the dark days that the sport will struggle to shake.
The day before he had watched Floyd Landis implode, losing almost eight minutes and with it, it seemed, any chance of winning the fabled yellow jersey. When Landis put in the performance of a lifetime on the Alpine slopes the very next day, Fuller's jaw hit the floor.
"I thought, 'FUUUUU… this is amazing.' That's what did it.
YouTube Credit: Dave27081988
Landis went on to win the Tour but was subsequently found to have tested positive in Morzine and stripped of his title. Does Fuller feel betrayed because he was sold a lie on the day he fell in love?
"I'm embarrassed about lots of things, trust me, but I'm not embarrassed about having done my proper homework in going into cycling in the first place. That is what it is.
"We were naive but as a commercial organisation we can't do massive due diligence every time we want to develop a new product. That's the role of the UCI. The whole point of having a central organisation is that every brand doesn't have to go off and do their own homework and they can rely on that organisation to do their job."
Cycling only represents about 5% of SKINS' business, he continues, and yet he will be "personally devastated" if McQuaid is re-elected, an outcome which leaves the company with no alternative.
"If it were to happen, there is a very high likelihood that we would have to pull out of cycling, almost 100%. It would be shattering. Shattering. Not just for me but there are a lot of people in the organisation with immense passion for cycling.
"Cycling is a really good example of some of the worst practices. I had, and I have, a very fundamental belief that with a couple of decisions and a couple of smart actions this can be turned around very quickly."