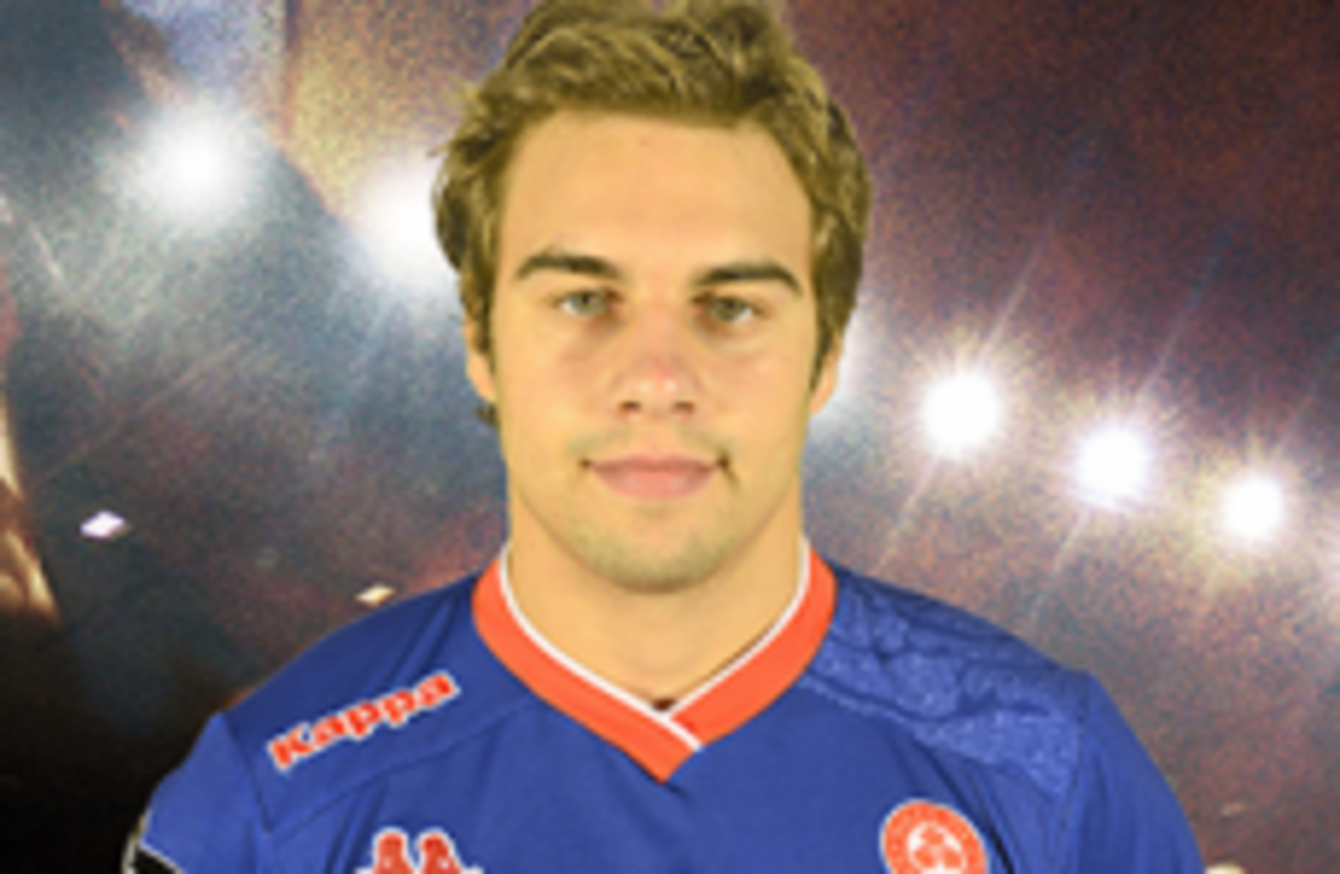 James Hart has been offered a new playing contract at Grenoble.
Image: Grenoble Rugby
James Hart has been offered a new playing contract at Grenoble.
Image: Grenoble Rugby
ALL EYES WERE on Jonny Sexton this weekend as Racing Métro took to the field against Grenoble in search of a bonus point win to send them to the summit of the Top 14.
No Dan Lydiate or Jamie Roberts in the starting XV but the home crowd were sensed a upward turn in their team's fortunes. The Racing pack was earning penalties at crucial times and Sexton, when he was not creating tries, was slotting them over. League wins were narrow but surely Racing, with Ronan O'Gara settling into his backs coaching brief, would click when their other Lions got up to speed.
By the end of their Saturday night encounter in Paris, two Irishmen were celebrating but were not kitted out in Racing garb. Grenoble's forwards coach Bernard Jackman beamed on the sidelines as his pack forced two late penalties. Close by was a 22-year-old scrumhalf from Dublin who scored 11 points, including an opportunist's try in the second-half.
James Hart was not making his Top 14 bow for Grenoble, that came at the tail-end of last season, but he certainly announced himself to the league. The former Belvedere and Clontarf U20 player showed no signs of nerves and inspired his team to a 22 — 20 away win.
Jackman told TheScore.ie that Hart's moment in the spotlight has come after more than a decade of training ground dedication that is rivalled only by legendary England and Toulon outhalf Jonny Wilkinson.
"In my last year at Leinster [2009/10], I was coaching at Clontarf and knew of James. He's a legend at 'Tarf and was with the club ever since he was 12. He would come down to the club every evening, bringing a bag of balls along with him, practicing penalties and kicks. I called him 'Jambo', which is short for jambon, as his mother is French. I saw him playing for Belvedere and said 'you can play for us, for our U20s'.
Lots of players want to be great but not many are willing to put in the hours and hours of practice that it takes. I've never seen anybody train as hard as James Hart. He has made himself an unbelievably good, technical player. He's picture perfect."
Hart's hunger for self-improvement, Jackman explains, includes an ability to identify and correct personal flaws. Goalkicking, box kicks and place-kicking are part of a daily regimen for the left-footed scrumhalf.
Similar to 21-year-old Stade Francais outhalf Peter Lydon, Hart did not make the cut for Leinster's U20 team or academy. Jackman arrived at Grenoble, in a consultancy role that grew into full-time work, in 2010. He was asked if there were any eager, promising players he could tempt over from Ireland and immediately thought of Hart. Fluency in French, helped by a Transition Year spent in Toulouse, meant the versatile back settled quickly.
"Hart can play 10 too and can kick from both feet," says Grenoble forwards coach Bernard Jackman. INPHO/Colm O'Neill
Jackman said, "It has been an easy transformation and he's an absolute worker. Young French players are not the hardest workers so for the others to see his desire and work-rate, I felt, would be a massive bonus."
The Top 14 has a rule that allows foreign players to become French qualified after three years in club academies. Clermont Auvergne have embraced this quirk by setting up their own academy branch in Fiji.
Hart has been offered a senior contract by Grenoble and is pushing Valentin Courrent close for the No.9 jersey. Jackman assures TheScore.ie that, French qualified or not, Hart's future intentions involve playing for Ireland.
If he can hold down a starting spot for Grenoble and help them in their pursuit of a top six finish, he may well be sharing frequent flights between France and Ireland with Sexton.