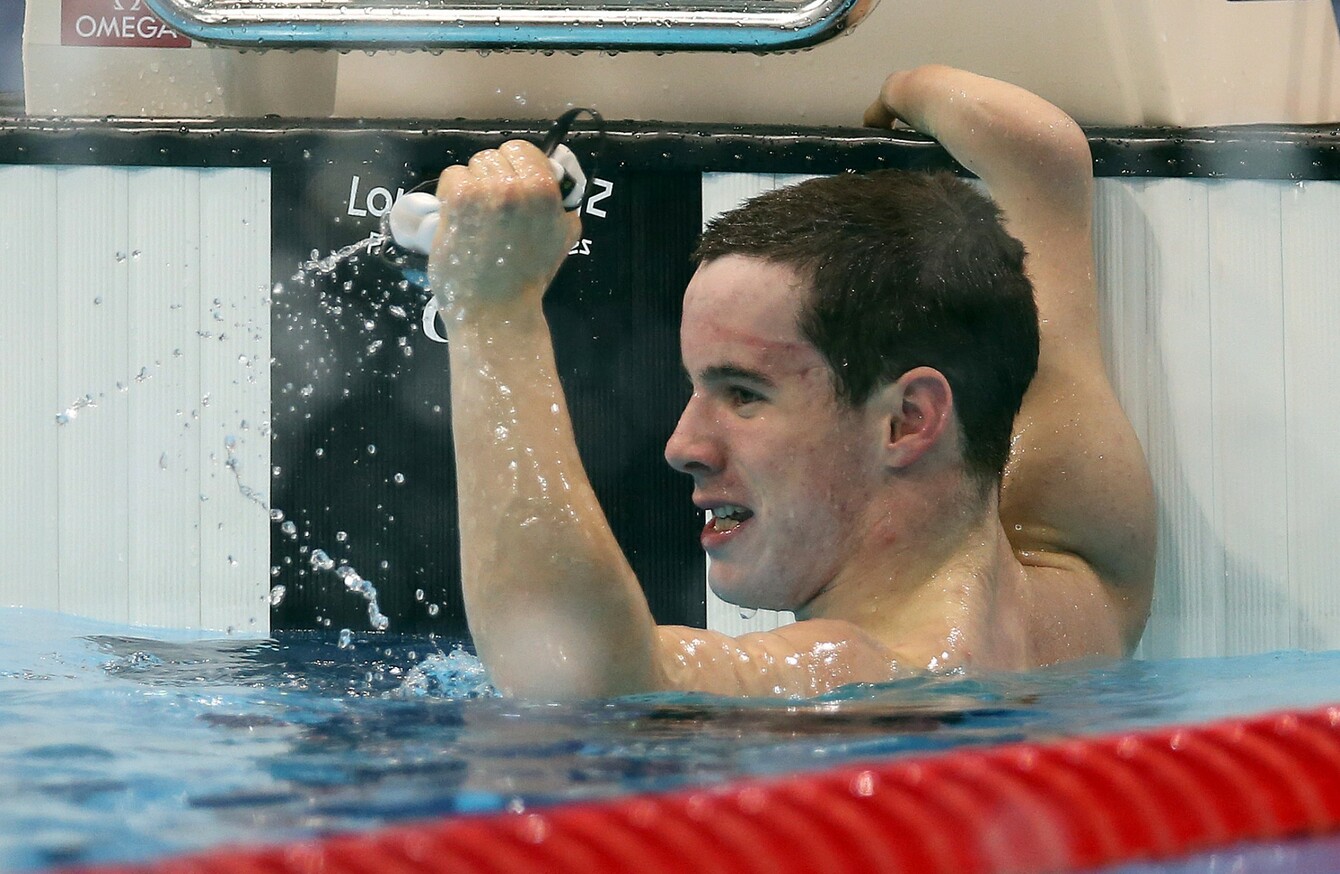 Image: Ian MacNicol
Image: Ian MacNicol
JAMES SCULLY CAN remember the day he walked through the doors of the leisure centre in Navan. He had tried other sports as a kid but nothing stuck. Wheelchair basketball, athletics and cycling just didn't appeal and his options were running out.
His father had come across an advertisement for this gala, which was being run by the Irish Wheelchair Association. With no background in swimming, he arrived with an open mind — and instantly fell in love with the sport.
From that day in his local pool, nobody could have imagined the journey he was about to embark on. The Meath swimmer has gone onto represent Ireland at various international competitions and is now in the final throes of preparation for his second Paralympic Games.
"Looking back now I did get into swimming by chance," Scully tells The42.
"It goes without saying that going to that gala that day in Navan was probably one of the best decisions in my life. It is funny to think how easy it could have been missed but everything happens for a reason.
"I would have been 11 or 12 at the time and I only actually swam one race but after that day we got in contact with a few of the other swimmers, their parents and then through those connections we built connections.
"At the time it was the Paralympic Council of Ireland and then we got in contact with the National Aquatic Centre which would have been my local club and then through other coaches and it took off from there.
"In terms of my swimming career now, I have been swimming competitively for 11 years and seven of those years have been at a senior international level."
The journey began under the guidance of Dave Malone, a four-time Paralympian himself and a gold medallist in the 100m backstroke in Sydney. He instantly recognised Scully's potential and nurtured and developed his talent to turn him into an international swimmer.
The 23-year-old enjoyed instant success, too. He qualified for London 2012 as a teenager and smashed his personal best to finish fifth in the 200m freestyle final.
"I think the fact I exceeded my own expectations in London by finishing fifth will be a massive help because when you are able to swim those top times and achieve those top rankings it gives you self confidence so you know that you are able to compete with the other top lads in the world," he continues.
"In the years since London I have raced pretty much the same eight guys in every final at Worlds and Europeans so I know my competitors and being able to draw on previous years and the medals I won in 2013 and 2014 has given me a lot of confidence going into Rio.
"There will be pressure on myself to get that time and improve but pressure is often a good motivator so when you have people pushing you and you have your own high standards sometimes it's great to have that and be able to step up on the day and know that you have done it before."
Medals have come, too. He achieved his first podium finish at the 2013 IPC Swimming World Championships in Montreal, coming home with a bronze, and then followed that up with two more at the European Championships a year later.
All in all, it bodes pretty well for Rio.
"The preparations are going really well," he adds. "The last few weeks we have been trying to bring all the training together, so we are really fine tuning the small little technical things and working on our speed work.
"We are only just back from a training camp in Fuerteventura for two weeks. Over there we got a lot of high intensity work done so it was very tough training twice a day."
Scully will hope to hit the ground running straight away with his 200m freestyle heat scheduled for the first morning of the Games. He'll hope four years of hard work comes to fruition in the pool and he can go one better than London and finish on that podium.
"It would mean the absolute world to me if I could get a medal in Rio," he says. "If I was able to get on the podium I would be absolutely ecstatic but I am sure that if I can give 100% effort, the people around me will be proud and that is all that I can really ask for.
"Being able to swim and represent the country is the biggest honour I have ever been bestowed. It gives me great pride every time I can put on an Irish hat and swim in front of thousands of people and the best in the world. I am absolutely honoured to be able to do it and lucky to have been given that chance."
The42 is on Snapchat! Tap the button below on your phone to add!
The Paralympic Games takes place between 7 and 18 September. Follow The42′s coverage from Rio here.