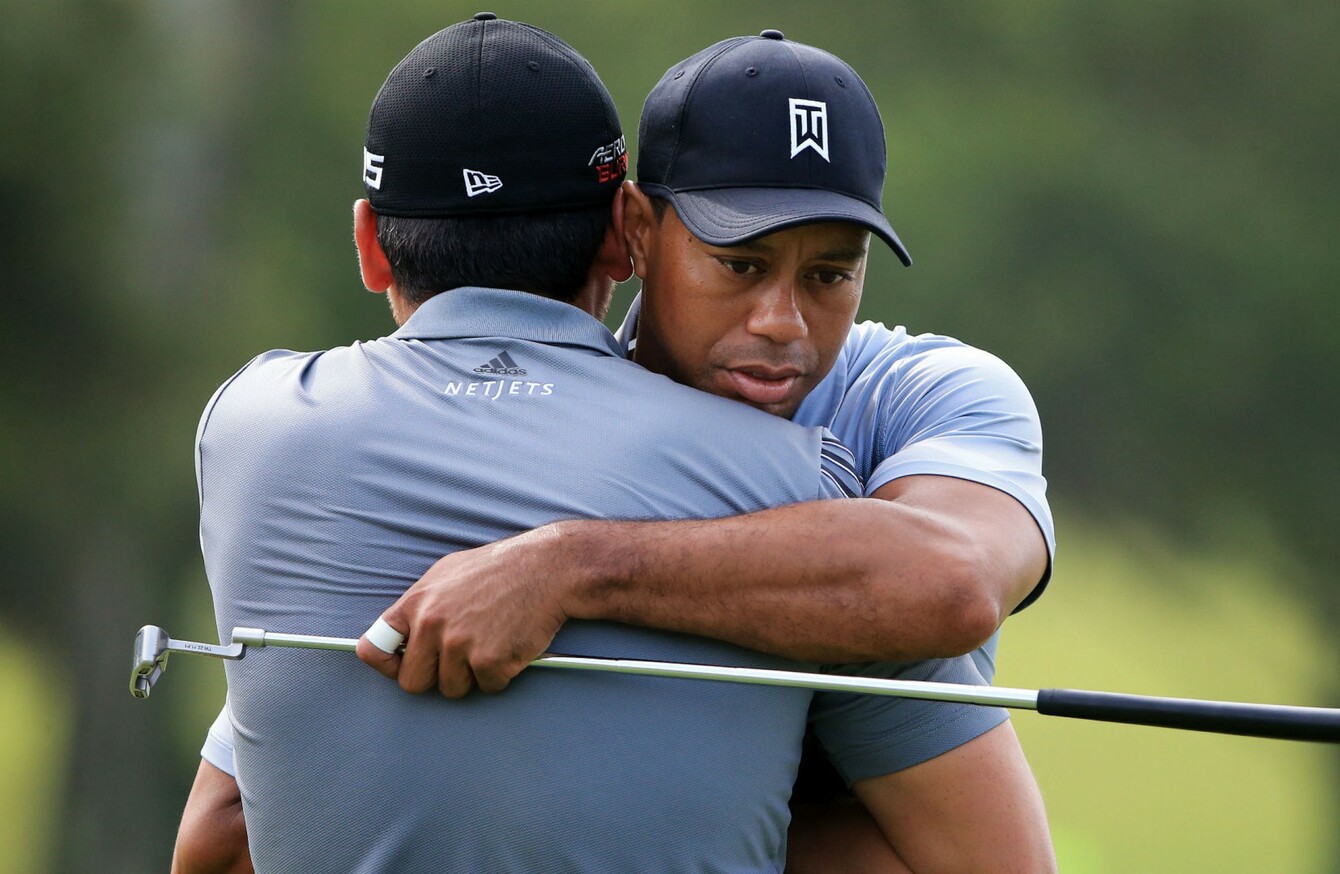 Tiger Woods embraces Jason Day in 2015
Tiger Woods embraces Jason Day in 2015
JASON DAY SAYS golf fans should not expect too much from Tiger Woods early in the former world number one's next comeback attempt.
Woods, 40, announced on Wednesday he hopes to return to competitive action at the Safeway Open in October, having not played since the Wyndham Championship in August 2015 due to persistent back trouble.
The 2008 US Open was the most recent of Woods' 14 major triumphs, but he remains one of the sport's biggest stars, prompting microscopic scrutiny on his fluctuating form and fitness.
"Although we're expecting big things from him, I don't expect too much from him, even though he is Tiger Woods," Day told a news conference ahead of the BMW Championship.
"It's always tough to come back. Hopefully he can get back to, not the old ways but closer … it'll be fun to play against him when he's at his best."
Woods has acted as something of a mentor to Day, who hopes his friend has learned from the painful experience of several rushed returns from fitness issues in recent years.
"I think this time he's done it the right way by waiting and not coming back to soon," the Australian world number one said.
"There's been a couple of times where I feel like he may have come back too soon and injured himself and that's what's kept him out of the game so long.
"There's probably a lot of anticipation to see how the state of his game is. I'm definitely looking forward to watching those tournaments, seeing how his body holds up, the mental side and the golf side as well.
"The hardest thing for him is getting back to game-ready sharpness."
Pressed on whether or not this is Woods' last chance to make an effective return at the highest level, Day said: "He's going to have go out on his terms.
"I don't think winning is going to come as easily to him as it did in the past. If he's willing to do the work, climb that mountain and get back to where he was … he's in his 40s. He's going to choose when he's done mentally."