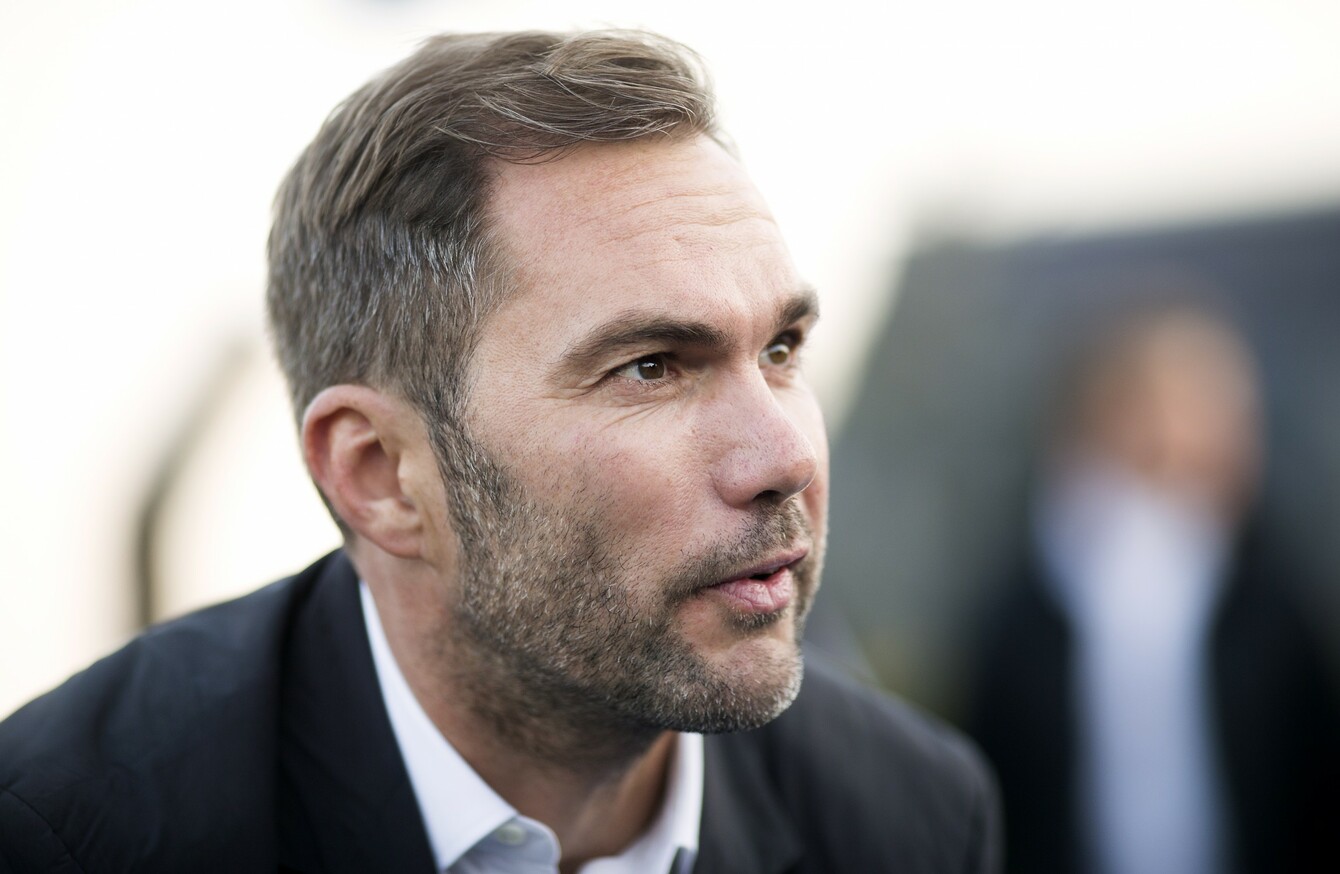 Jason McAteer: "We always knew the truth but we obviously didn't know which way the verdict was going to go."
Jason McAteer: "We always knew the truth but we obviously didn't know which way the verdict was going to go."
IT'S BEEN A memorable year for Liverpool Football Club for many reasons.
The team could qualify for the Champions League by winning tonight's Europa League final against Sevilla, with Jurgen Klopp having slowly rejuvenated the club's season after replacing Brendan Rodgers back in October.
A success tonight at St Jakob-Park in Basel, Switzerland would be a fitting end to the season, after what has been an emotional period for people associated with the club.
Last month, 27 years after the initial tragedy, a Hillsborough inquest finally ruled that 96 victims were unlawfully killed in the 1989 stadium catastrophe.
It has been a long wait for justice, and there was vindication for the bereaved families who have spent several years tirelessly campaigning against the police's efforts to blame the supporters for the tragedy, as it was ultimately found that the deaths were caused by failings of the authorities on that fateful day.
As someone who grew up in Birkenhead and spent four years with Liverpool in the mid-to-late '90s, Jason McAteer is well aware of the shadow that the tragedy has cast over the city for so many years.
Moreover, the emotion of the recent resolution is still relatively raw. So with all that in mind, does it add to the sense of occasion this evening and perhaps, put even more pressure on the Liverpool players to put in a big performance against Sevilla?
Not on the playing side of things — I think Jurgen will stay away from the sentiment of that and the players will be professionally minded," McAteer says. "They might be reminded of it, it might be mentioned that it would be fitting to win the final for that and I think the players will be kept away from that, although they will know about it.
"(It will be more significant) for the fans and the ex-players… I was at a dinner the other night with John (Aldridge) and Ronnie (Whelan) and Jan (Molby) who were involved in that game and the speeches were all Hillsborough-driven.
John is chairman of the former players and introduced everyone and he went heavy on Hillsborough and rightly so, there were tears in the room.
"It's still very raw. You could see Ronnie and Jan filling up. It brought back sad memories, John was close to tears, it's still very raw for them. John talks about the biggest game in Hillsborough being the semi-final after Hillsborough. Not the final. The semi-final was the game we had to win."
Indeed, Aldridge in particular seemed deeply affected by the tragedy at the time — he missed Ireland's 1990 World Cup qualifier with Spain soon after, after being given compassionate leave.
Be part
of the team
Access exclusive podcasts, interviews and analysis with a monthly or annual membership.
Become a Member
McAteer says his friend, along with many others, still gets emotional about it to this day.
"I'm sure John won't mind me saying this but I've been out socially for a pint with John and the subject's come up and we've had conversations and John's been in tears. He's still very, very cut up about it. I won't say more than any of the others. People handle trauma differently and, when you know him, John can be a very emotional person."
And while in some ways, last month's verdict brought a degree of closure to this awful saga, a sense of sadness will always remain for fans, ex-players and everyone associated with the club on some level.
We wanted the truth and we always knew the truth but we obviously didn't know which way the verdict was going to go," McAteer continues. "At one point, if you watch the documentaries, they were unsure if they were going to get the verdict they wanted.
"So to get (the verdict), for me personally, (the feeling was) relief. I mean, I'm way on the outside of things, but obviously, we get to do a lot of charity work with the foundation. We still have the Hillsborough memorials, which we attend, and the ex-players give a lot of their money to the Hillsborough Foundation.
"You see the work they did and the campaigning that they did for 27 years and it's just unbelievable what they've been through. So to get the result — you breathe a big sigh of relief for them. It's that massive weight (lifted).
You feel (the Hillsborough families) can get on with their lives now. It will never be forgotten and, for them, it must be so, so difficult to bring it up again — the documentaries have started, everyone's talking about it — and there'll be more stories to come out that they'll have to go through and deal with… But they can get on with their lives knowing they've got justice.
"I'm just hoping that the process takes its own course now, whether they go for the people that are found responsible… I hope it doesn't become a witch hunt, I hope the legal system takes it due course and it follows that track… But the biggest thing is that we have justice."
The42 is on Snapchat! Tap the button below on your phone to add!