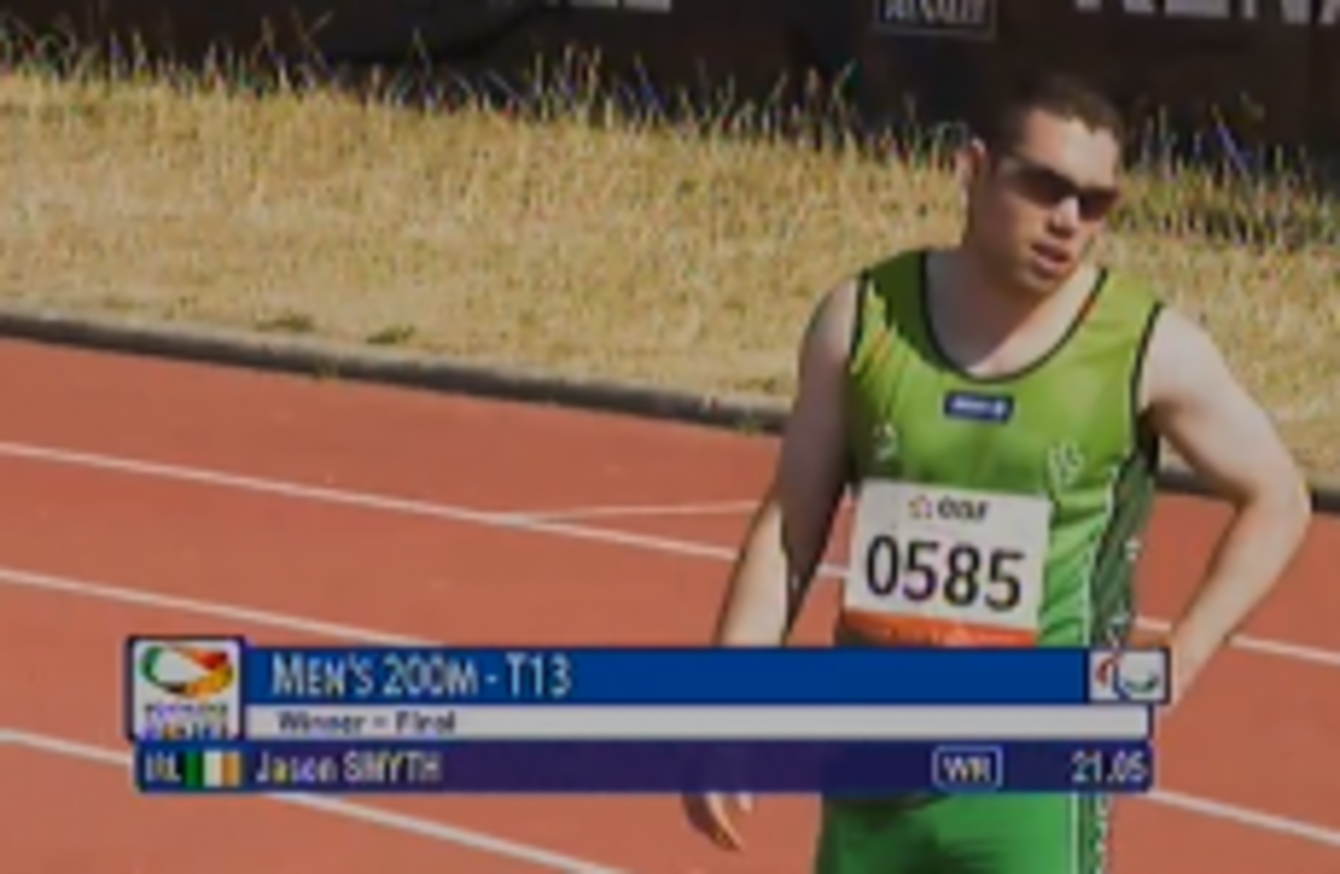 Image: YouTube screengrab
Image: YouTube screengrab
IRELAND'S DOUBLE PARALYMPIC champion in the T13 200 metre sprint, Jason Smyth, equalled his world record time of 21.05 seconds in a stunning performance at the IPC World Championships in Lyon.
The Derry native burst out of the starting blocks to lead at the turn and on the home straight his power continued right up to the line.
His unofficial time read 21.06 seconds, but that was quickly revised to see him equal his best outing which came with a Paralympic gold medal in London last year.
Today marks Smyth's first world championship title as he did not compete in the 2011 edition of the competition in Christchurch.
It's the second gold of the day for Ireland in Lyon and the second time a world record has been threatened after Michael McKillop earlier broke his own personal best over 800 metres.