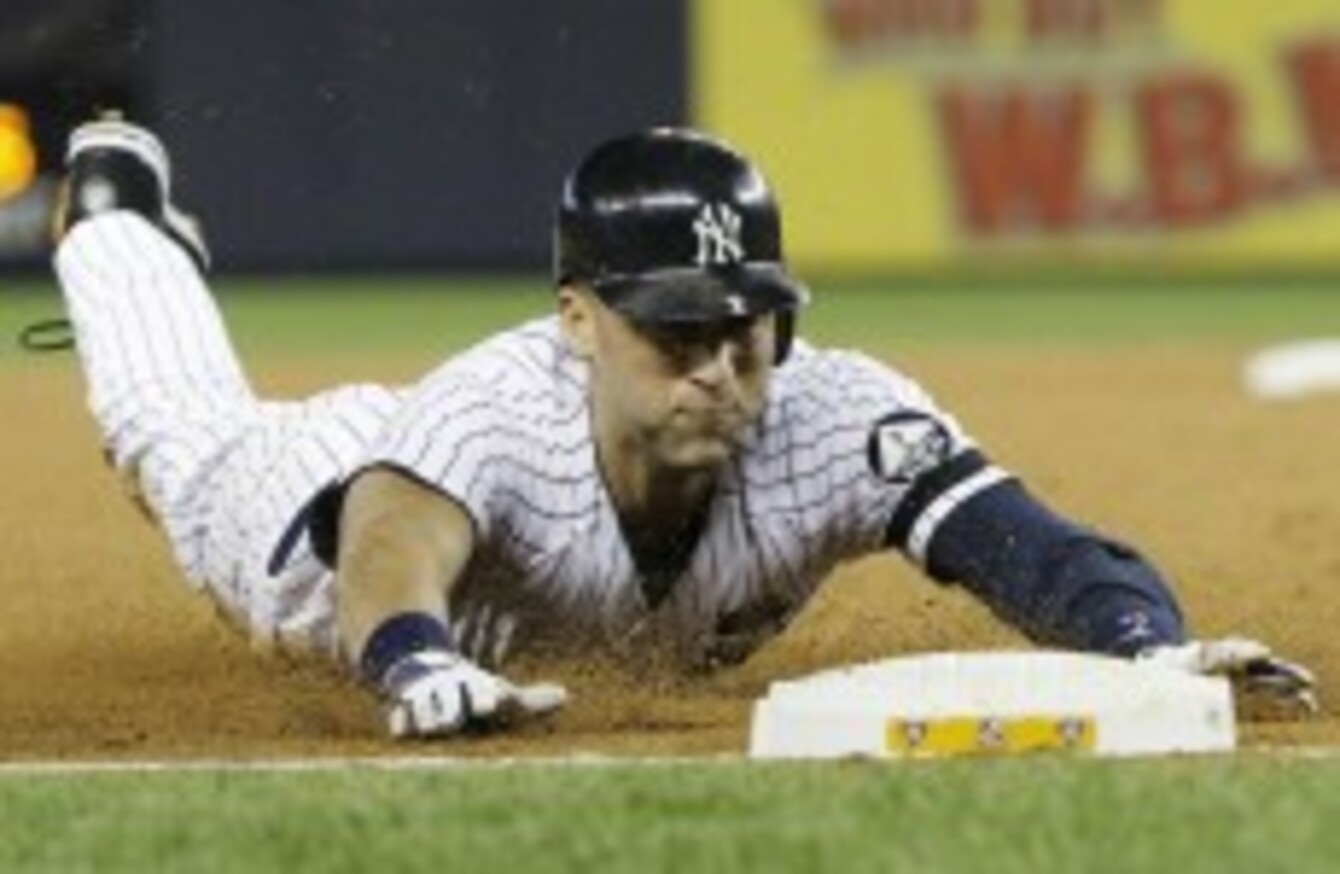 Image: (AP Photo/Kathy Willens)
Image: (AP Photo/Kathy Willens)
IT'S GETTING MESSY in the Bronx as New York Yankees legend Derek Jeter takes a gamble on his own worth in the Major League Baseball market.
When LeBron James was procrastinating over which NBA team he would take his talents to, the New York Knicks were relatively confident of success – for a while anyway.
But New Yorkers – Yankees fans in particular – cast a withering glance at the 2009 and 2010 MVP: "Don't forget, the King of New York is Derek Jeter".
Miami got LeBron and now Jeter is mired in his own all-too public negotiations with the franchise where he has spent his entire career, winning pennants and praise along the way.
He has just completed a 10-year contract that has seen him earn $189 million. No one argues that it was not money well spent. The only confusion now is why a man who bleeds pin-stripe could possibly baulk at three-year contract worth a reported $45 million.
Yankees General Manager Brian Cashman told Jeter's agent Casey Close on Tuesday that his shortstop client – whose numbers are falling as you'd expect for a lead-off hitter who will be 37 by the time next season is really beginning to swing – should go and "test the market".
We love you to bits but take it or leave it – we're fairly sure nobody else will pay nearly as much, they might have said.
Closer observers than me are pretty sure Jeter will be a Yankee next season. But he will have lost a lot of face in the process of securing his last ever contract.
The timing couldn't be worse for the King of New York. Ok, Yankees fans are not known for having much in the way of sentimentality and lord knows they've benefited from the greed of a lot of agents down the years.
But this could potentially damage the iconography that swarms around Jeter, the man whose arrival to the plate is soundtracked by a unique recording of the recently-deceased Yankees announcer, Bob Sheppard.
In the city where you can be put out with the trash before dawn, Sunday afternoons are being lit up by the talented, attractive and teak-tough New York Jets quarterback Mark Sanchez.
While the Jets have stuttered and spluttered, Sanchez has dragged the pre-season Superbowl favourites through a three-game win streak which has increased his stock no end.
Admittedly, the Jets are never helped by plying their trade inconsistently across the Hudson River in New Jersey but the greater New York area is desperate for Rex Ryan's men to make the breakthrough – and if their star QB can orchestrate that, he could well assume the crown if Jeter's actions continue to raise eyebrows.