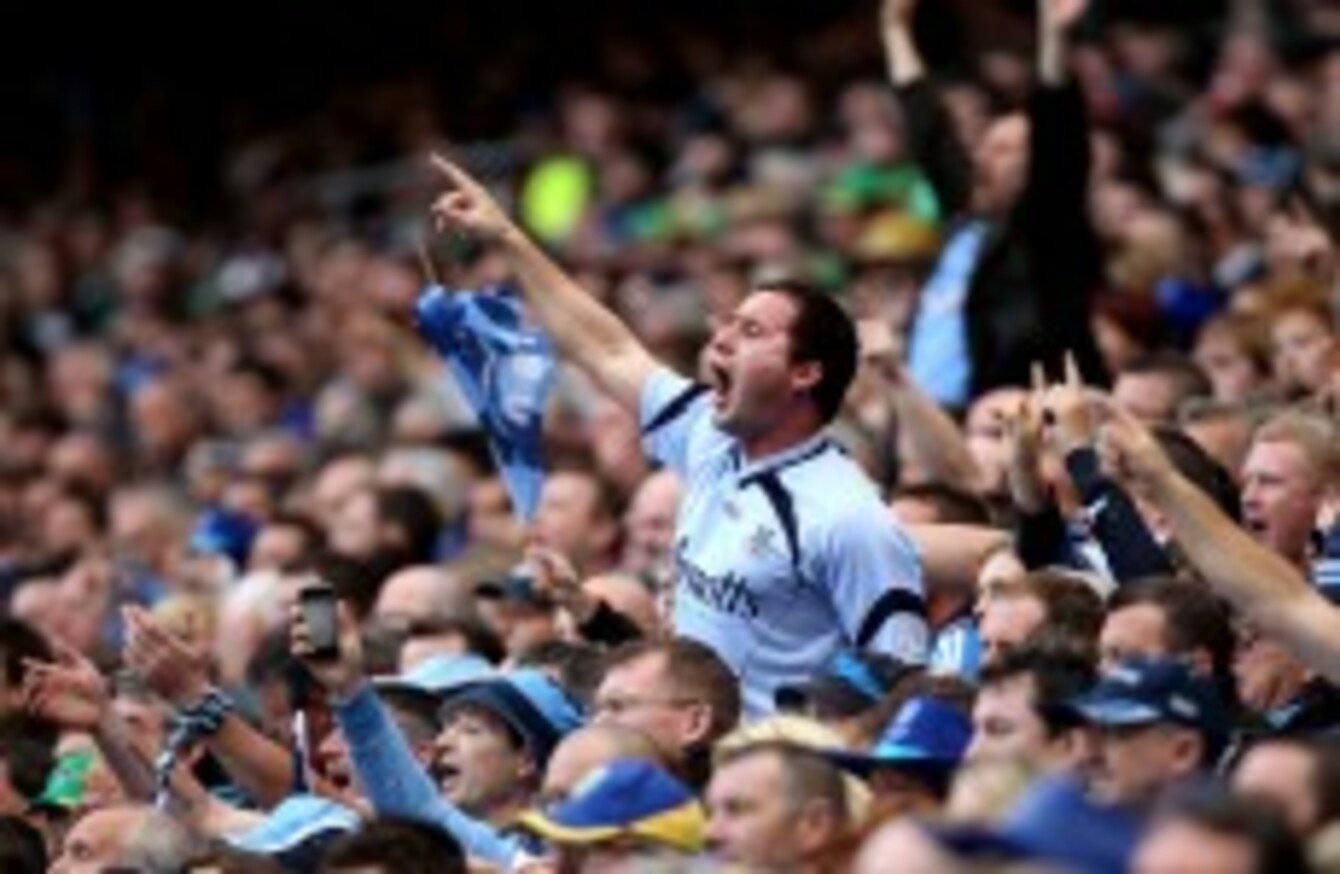 Image: ©INPHO/James Crombie
Image: ©INPHO/James Crombie
JIM GAVIN REJECTED plans to split Dublin GAA in two and insisted that a county which has only won one senior All-Ireland since 1995 cannot be considered to have an unfair advantage.
The debate surfaced again last week as the Dubs' U21 footballers opened their All-Ireland defence with a 37-point win against Carlow.
Critics claim that population size gives the capital's teams an unfair advantage, particularly at underage level, but Gavin says that the senior honour roll in both codes does not back up that argument.
"I suppose, from the senior level first of all, one All-Ireland title in 17 years speaks volumes for the dominance of the Dublin senior football team, or lack of," the Dublin football boss said.
"I don't think when Kerry were dominant in the 2000s or Kilkenny and Cork were dominant in the hurling, that there was any talk of splitting those counties into two.
"I'm not surprised to hear it but I just think you have to look at the pure stats of even how many All-Ireland finals we have competed in. Mayo have competed in more than we have in the last few years."
In the coming years, Gavin added, Leinster's other counties will improve and challenge Dublin's strength in the minor and U21 grades.
"At underage level, yeah, Dublin have been dominant, but only in the last few years. There is not a decade trend there.
"In most Leinster counties there has been a hell of a lot of good work done in all of those underage grade and I think you'll see a some of those teams come through strongly in the next few years."