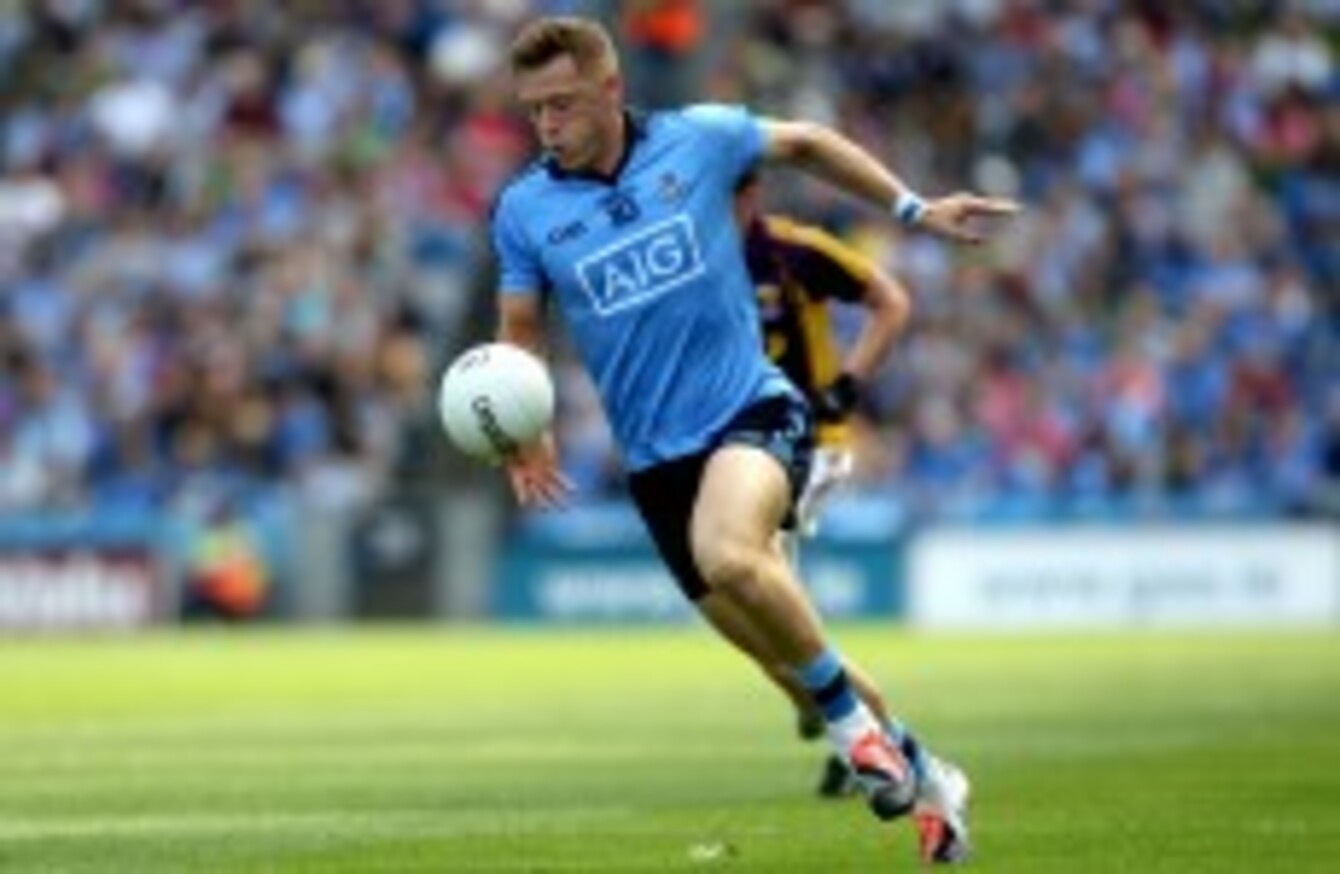 Flynn delivered sharp performances against Laois and Wexford.
Image: Ryan Byrne/INPHO
Flynn delivered sharp performances against Laois and Wexford.
Image: Ryan Byrne/INPHO
BOSS JIM GAVIN admitted in-form Paul Flynn has become one of the primary influences on the all-conquering Dublin football team.
In the same week that hard working half-forward Flynn turned 28, he has been named Opel GAA/GPA Player of the Month for June.
He came up with some big displays in the Leinster championship wins over Laois and Wexford and will be a key player again in Sunday week's final against Meath.
"Paul is a big leader for us," said Gavin. "He demonstrates those skills on the field and he's definitely a big influence in how we play our game.
"But more important to me, it's the off the field stuff that he does, how he applies himself to his sport. He's a very, very dedicated man.
He's a big influence and a big footprint off the field in how he dedicates and applies himself and how he communicates with the team."
Fingallians club man Flynn wasn't an under age star but has carved out a glittering senior career. He has two All-Irelands, five Leinster titles and is a three-in-a-row AllStar.
"It's my first Player of the Month award," said Flynn. "It's really nice to get it, especially when it's voted on by the players around the country. But I suppose it's a team game we play and there is nothing better than winning as a team which hopefully we will continue to do."
Flynn won't be joined on Leinster final day by long-time colleague Ger Brennan however. Manager Gavin confirmed that the experienced centre-back is 'on a break' as he recovers from ankle surgery.
"He won't make it back for the next game," said Gavin. "He's on a break at the moment. He's in the squad, it's just part of his recovery. We've programmed in a break for him.
It's been a bit stop-start for Ger but he's a determined young man. If we can get over the next game, hopefully he'll see some time with the jersey on."
Meanwhile, Gavin called on the GAA to introduce a new squad numbering system for inter-county panellists.
"I think that would make eminent sense, absolutely," said Gavin, whose substitutes have weighed in with 1-18 in the last two games.