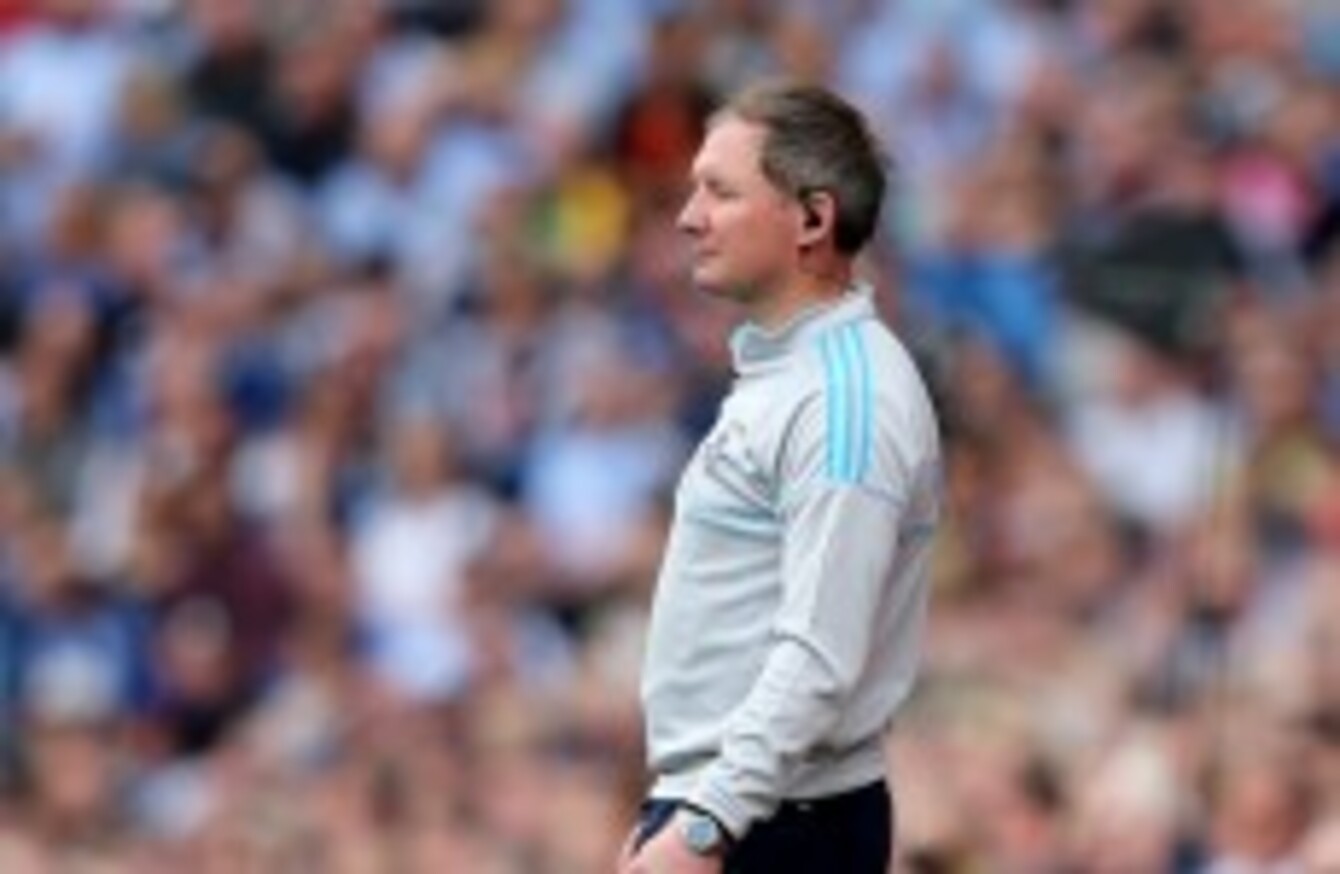 Cool head: Dublin's manager Jim Gavin on the line today.
Image: INPHO/James Crombie
Cool head: Dublin's manager Jim Gavin on the line today.
Image: INPHO/James Crombie
WHEN ALL AROUND were losing theirs, Jim Gavin kept his head on the Croke Park sideline.
The Dublin boss — in his first year as senior boss — held his nerve and stuck to his gameplan despite intense pressure from Kerry in their All-Ireland SFC semi-final this afternoon.
A late salvo of 2-2 eventually saw the Dubs run out seven-point winners and set up a final showdown against Mayo later this month.
"It was a great game, two teams that really believed they could win," Gavin told RTÉ's Clare McNamara, "and they showed that in the way they played football in the way we believe — and Kerry believe — it's meant to be played.
"Both teams really went at it and it could have went either way at the end. It was a great contest and we're happy we're into the final.
He added: "There's great resolve and determination and willingness never to quit in this team. Certainly when we got down to the final quarter we had great belief in ourselves and our ability. And we knew they were going to keep going strong. They kept the intensity of the game up at a great level throughout the entire 70 minutes. And it's a credit to them for doing that against a Kerry side who really threw everything at us.
"As I say it could have gone either way but we're happy to get out of here with the result."
Gavin insists the Dublin dressing-room was a focused one at the break despite a breathless first half.
"The game ebbs and flows and we accept that these things will happen. We just need to keep at and keep to the gameplan and even at half-time there was no sense of panic; it was very calm actually and focused," he says.
"The feedback from the players was positive so they were looking forward to the second-half challenge and thankfully we came through it in the end."