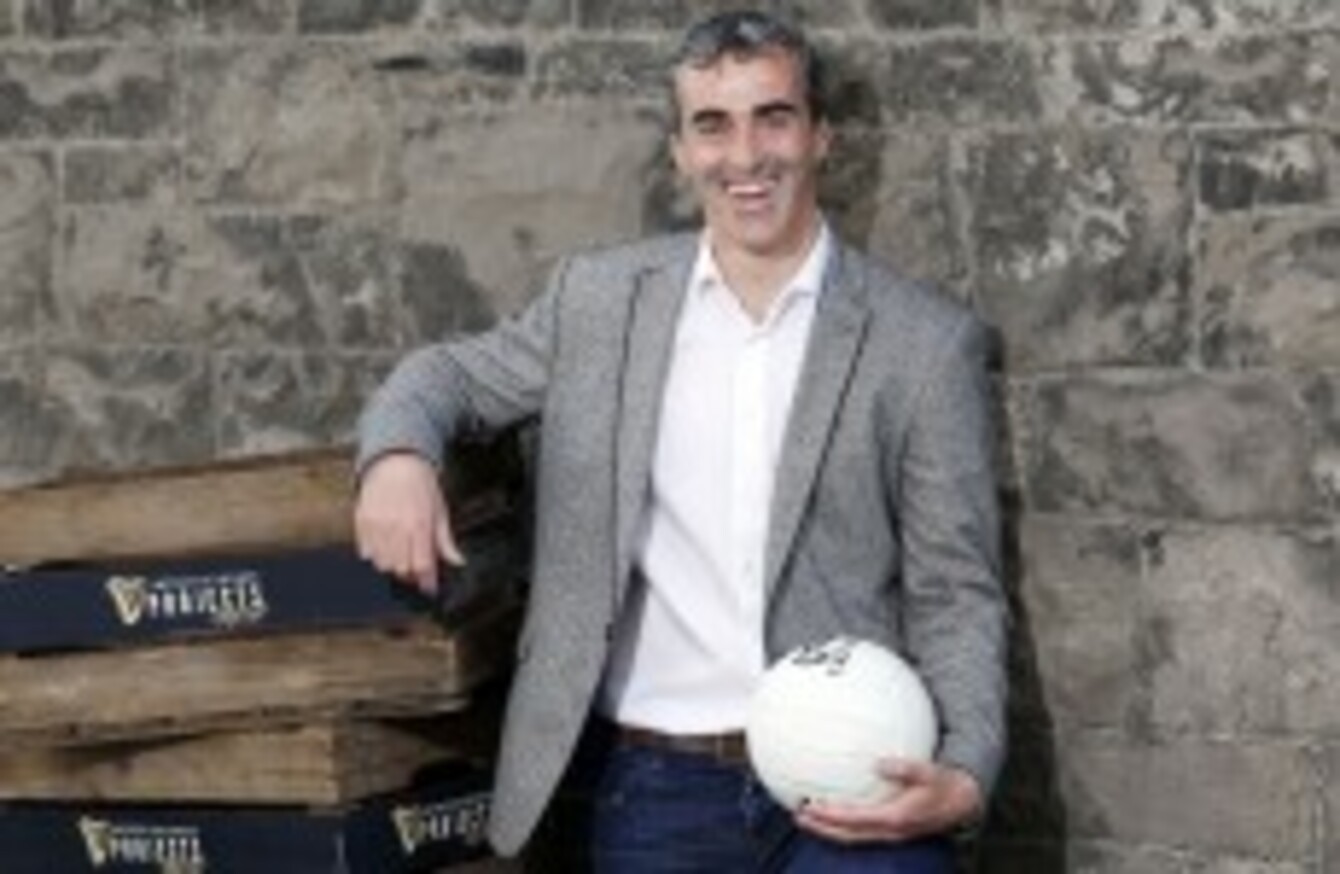 Donegal boss Jim McGuinness.
Image: Sportsfile
Donegal boss Jim McGuinness.
Image: Sportsfile
THIS TIME LAST year, Jim McGuinness was basking in the glow of All-Ireland glory after steering Donegal to a famous success.
Fast forwards twelve months and it's a different tale. He watched on last Sunday as Dublin claimed Sam Maguire and were crowned the 2013 champions.
This year he's performed a new job with Glasgow Celtic, seen changes in his management team and endured a difficult year trying to defend Donegal's titles.
But he's back on board and plotting for 2014. TheScore.ie caught up with him at the announcement of the sports category winners of the Arthur Guinness Projects initiative.
**********
1. Where did it go wrong for Donegal in their title defence this year?
"We have done a very thorough assessment of it to be brutally honest with you – the players, medical people, coaching, everybody that was involved.
"There were things going on, the club championship in particular. Our players ended up playing nine championship games in 11 weeks, between the club and county team.
"We picked up nine injuries in the four club championship matches, on top of the injuries we picked up at county level.
"The fixtures kept coming, so that was impacting on our preparation as well."
2. Do you feel under extra pressure to prove yourself in 2014?
"I think you always feel under pressure. If you're feeling good about yourself all the time, it wouldn't be reality.
"I'm asking 100% of my players and we've never hid that. You've got to be in it 100% as well. You can't expect someone to sacrifice their level for Donegal if you're not prepared to do the same.
"Next year is a big year for us obviously. It was very disappointing this year based on some of the things we've spoken about in terms of preparation."
Pic: INPHO/Morgan Treacy
3. How beneficial will the changes to the Donegal club championship next year be to your preparation of the team?
"Those factors were very important to me when I was going back to finish off my final year in this term. I wanted to make sure that the players were prepared to go back and give it a big push and that the way would be clear to prepare the team to the level that I feel is required.
"We have got that with the clubs voting on it. We were the only county in Ulster last year that played club championship in the middle of the Ulster championship.
"There is eight weeks in the Ulster championship and we did not have the players for four of those eight weeks. So if the other counties in Ulster can manage, it is obviously manageable."
4. How demanding was 2012 juggling your roles with Celtic and Donegal?
"I think it's difficult for people sometimes to get their head around how easy it is for me. I can leave the house for a 10 to 11 flight and I can leave the house at 10 o'clock. It's a 25-minute drive down to the airport in Donegal and you're straight on the plane.
Be part
of the team
Access exclusive podcasts, interviews and analysis with a monthly or annual membership.
Become a Member
"It's a 40-minute flight and then I go straight to Glasgow International. From there it's 15 minutes home, 20 minutes to work. It's so handy, it's unbelievable.
"Michael Murphy and Paul Durcan, these boys coming from Dublin is a far more demanding situation so it's just because it's another country and it's Celtic, it's built up."
Pic: INPHO/James Crombie
5. Will all of your players be back next season?
"That's my understanding. Ryan Bradley and his wife are just newly married and they are going out for a few months to see what they think of it. If things work out they might stay. They are coming back at Christmas I understand.
"Ross Wherity is the other player. He has gone to New York. I'm not sure if he is going to be coming back as well. There's not a lot you can do about that, everybody has got their life to live.
"It is just a wee bit disappointing that that's the state of the country at the minute. The players are getting a good break and a chance to recover. Paddy McGrath has had surgery, a couple of players are getting their injuries sorted out."
6. Is it becoming more difficult for counties to compete with the resources that Dublin have?
"Joe Brolly made that point last year that Leitrim got €25,000 in sponsorship and Dublin were getting a million so obviously that's going to be very hard to square that away.
"What I would say is, there's no point in complaining. I would commend Dublin. If they can get a million in sponsorship, fair play to them.
"The resources they have is incredible. My understanding is that when they go to training they get their dinner but they also get the rest of their meals until they're back at training again.
"They're getting the right nutrition, support, strength and conditioning, psychology recovery and gear. It's just top notch.
"I think, over the course of the whole season, everyone would be comfortable with the champions. Dublin are worthy champions."
Pic: INPHO/Lorraine O'Sullivan
7. Can Mayo recover from successive All-Ireland final defeats?
"It's a very difficult one for them. They were a team on a mission all year and everybody was aware of that. They were so focused, so driven. This is going to hurt for a couple of days and months.
"I think if anyone can rally the troops it is James Horan and they were only beaten by a point. They know themselves that they didn't get to the performance level on the day and that will be the most disappointing thing."