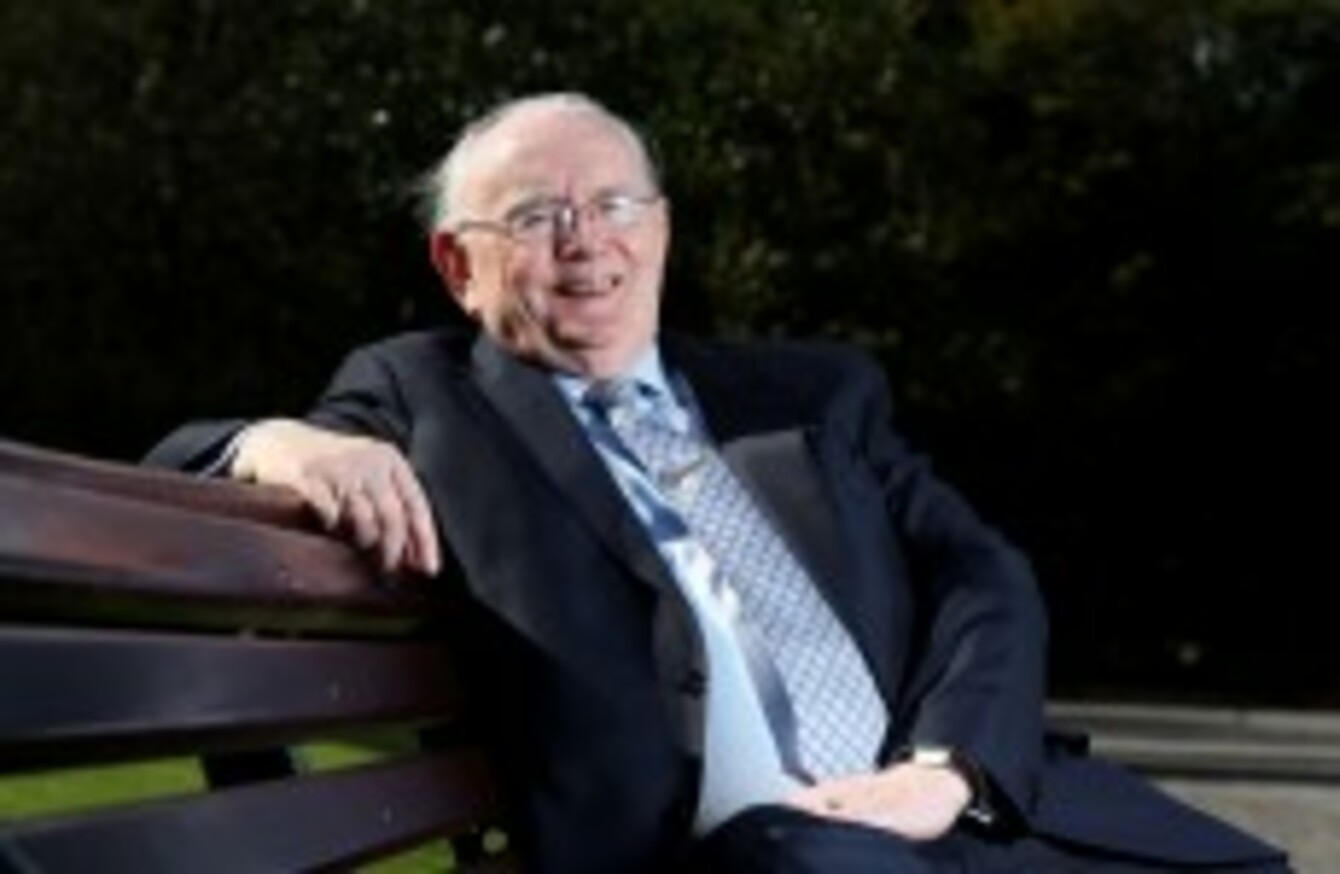 Jimmy Magee: gives sports stars the benefit of the doubt.
Image: INPHO/Dan Sheridan
Jimmy Magee: gives sports stars the benefit of the doubt.
Image: INPHO/Dan Sheridan
JIMMY MAGEE SAYS he forgives Lance Armstrong.
The veteran Irish sports broadcaster was among the millions that stayed up to watch the former Tour de France legend's interview with Oprah Winfrey last night.
And the RTÉ commentator — who has long defended the American rider — says he feels 'more betrayed than duped' by Armstrong.
"Let me put it like this: I wanted to believe him. I'm a non druggie myself in all its aspects so I don't go in for that at all," he told Newstalk's lunchtime show.
"I believed him I have to say, because he had hundreds of tests and passed them all. Well of course as became clear in the interview in the early hours of this morning, you only get tested on races and by the time you get tested all traces of the banned substances have disappeared from your system.
"I sound like an expert now and I'm not, but apparently if you're doing this it's done long before the race and all the things you need in your body are there. But when it comes to race time they will never find anything apparently."
Be part
of the team
Access exclusive podcasts, interviews and analysis with a monthly or annual membership.
Become a Member
Lance Armstrong listens as he is interviewed by talk show host Oprah Winfrey. (AP Photo/Courtesy of Harpo Studios, Inc., George Burns, File)
He continued:  "I feel betrayed rather than duped because I felt all along that being on a Tour is an eye-opener. When you're going up these mountains — Ventoux, l'Alpe D'huez – I've often said it: you'd have to be on something to get up these mountains, never mind coming down.
"It's a scary thing. Because if you look up to certain people in sport, such as Lance Armstrong, you want them… because you look up to them, you think they're fabulous — I do — and it's awful deflating when you hear they've done something wrong."
Asked if the revelations about Armstrong have dented his faith in other sports stars, Magee insisted it hasn't.
"No, no it hasn't. I personally am that type of person. I would give people the benefit of the doubt until it's proven beyond doubt that they're doing something," he said before adding he forgives the former US Postal team leader.
"And I'd forgive you too," he told presenter Jonathan Healy. "I'd forgive anybody. I'd like to think I'm compassionate in some way. I may not be a shining knight in gleaming armour now but yeah I would forgive him but that doesn't mean.. yeah I'd forgive him because he's a human being and there but for the grace of God go I," he added.