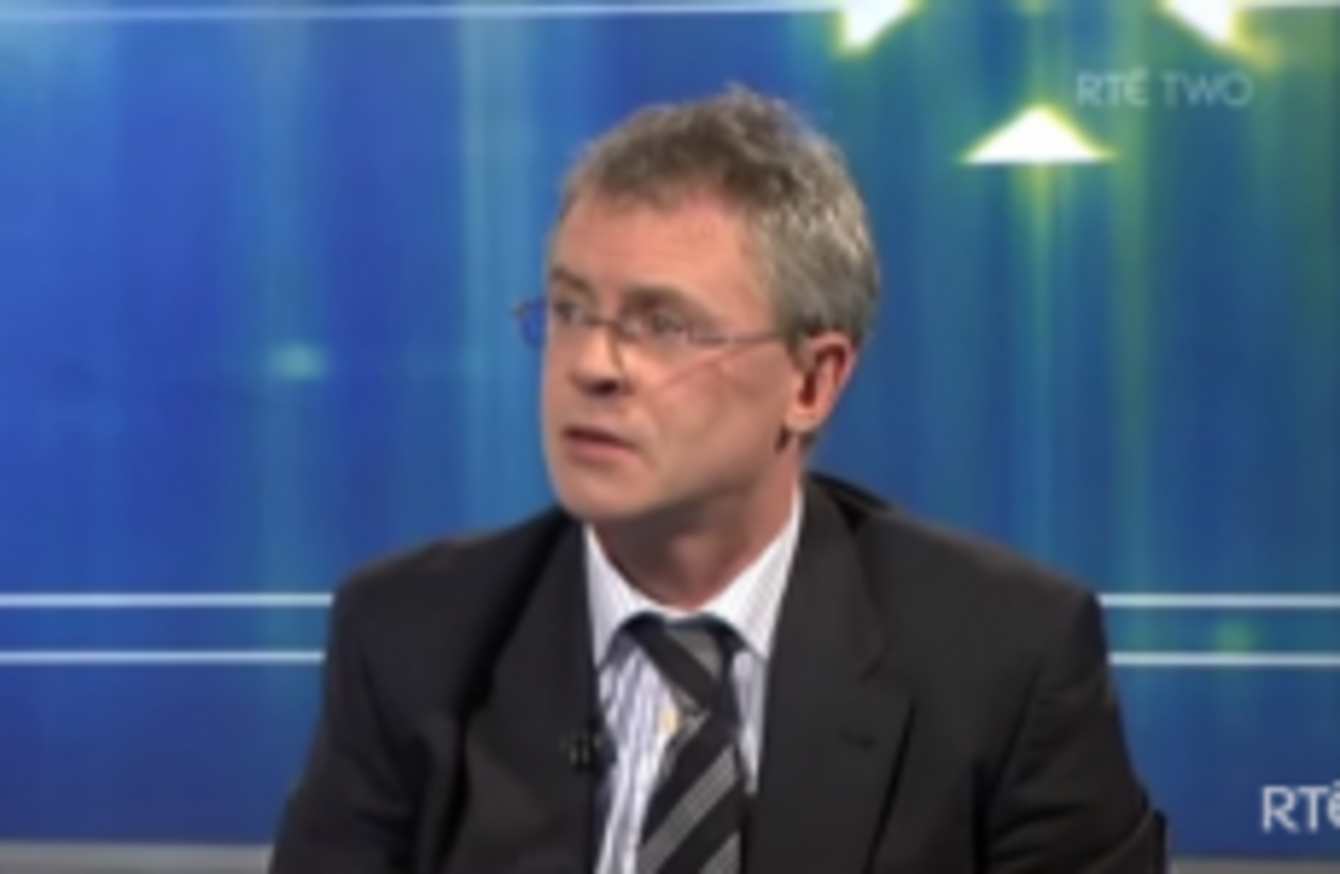 Brolly says there is no end in sight.
Image: YouTube/RTE
Brolly says there is no end in sight.
Image: YouTube/RTE
JOE BROLLY HAS been highly-critical of the trend of ultra-defensive tactics in Gaelic football, saying it is "a race to the bottom".
Dublin's 0-8 to 0-4 victory over Derry in Division 1 of the Allianz Football League made for difficult viewing on Saturday as the Oak Leaf men adopted a negative gameplan and RTÉ GAA analyst believes it is destroying the sport.
"I was there," Brolly said on 2fm's Game On. "Everybody started booing after about 15 minutes.
"We've been here. I call it footballing myxomatosis. Jim McGuinness introduced it in 2011 and we saw it in the Dublin-Donegal semi-final that year
"Croke Park was booing then but that was because both teams decided to play the blanket defence that day. Pat Gilroy decided to match Donegal's tactics.
"For a while Donegal could say it was still quite a good spectacle because they were coming up against teams that were playing man-to-man football and the games were quite exciting. Last year the Dubs just pushed everybody forward.
"But what's happening now increasingly is that the myxomatosis is spreading throughout the land. In Connacht there's only one team, Mayo, who are still trying to play football as we understand it. In Ulster there are no teams. In Leinster there are very few and in Munster all of them are now playing the blanket defence, including Kerry.
"It culminated in last year's All-Ireland final and the reality is that people are becoming increasingly disconsolate about the game.
"I was at a charity event today and there were six or seven current county footballers who played yesterday and all are disconsolate about the way they're being trained to play now.
It's a race to the bottom, it's dispiriting to the individual and it's destroying the ethos of the game.
Some inter-county managers have responded to criticism by insisting that results are more important than the spectacle, but Brolly claims it is their obligation to refrain from 'footballing myxomatosis'.
"Mickey Harte said 'we're not in the business of entertainment'," he added. "Well then f*** off and play behind closed doors if you're not in the business of entertainment. Have you ever heard such a perverse thing?
"Brian McIver, the Derry manager, after the game on Saturday night, he was apologising, he said 'well we don't want to play this way, I know it's awful to watch'. Well then don't play that way!
"Really the thing has become abysmal now. It's a race to the bottom and there's no end in sight."
Listen to the full Game On interview here