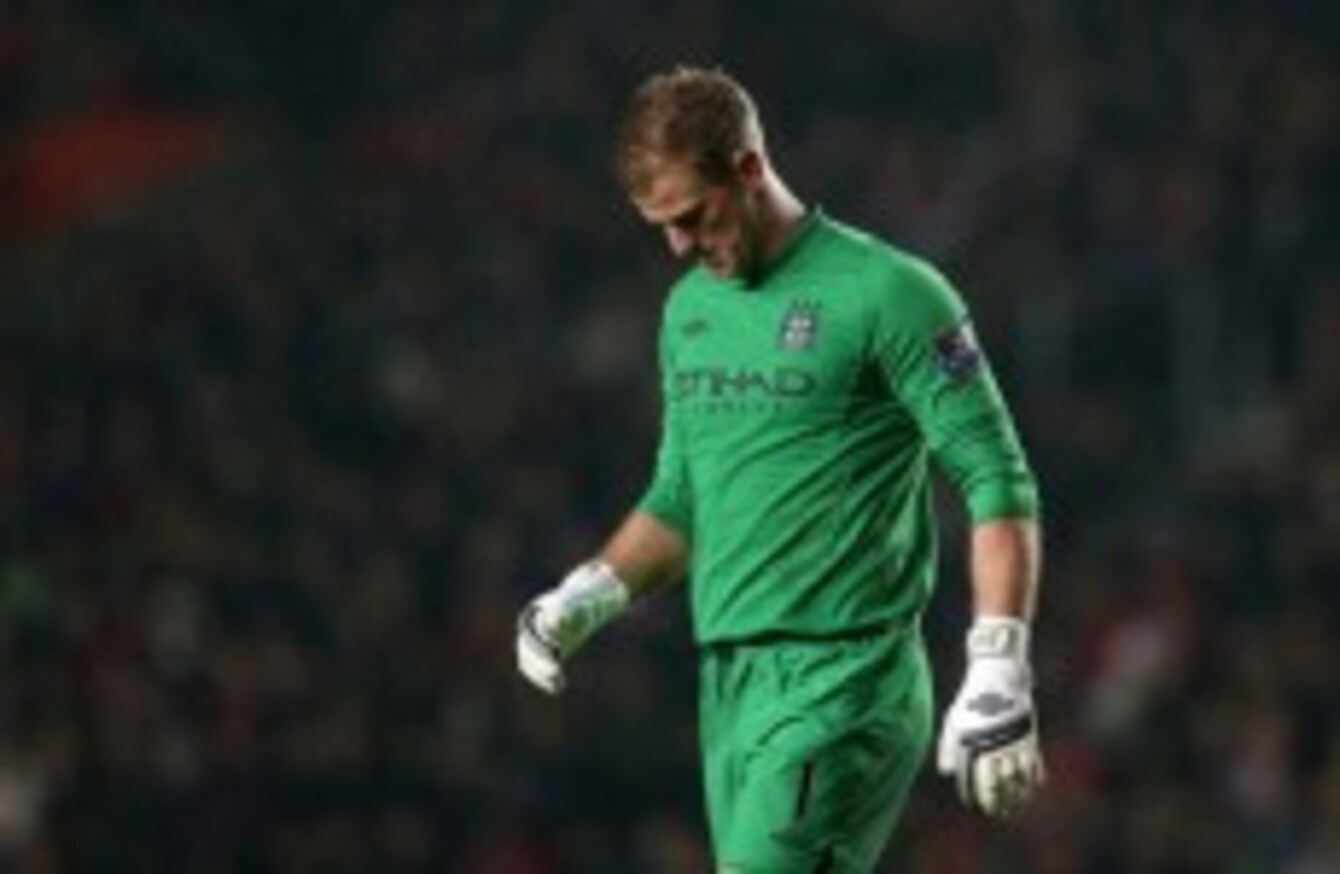 MANCHESTER CITY GOALKEEPER Joe Hart admits his side have been unable to match Manchester United this season.
Alex Ferguson's men hold a 15-point lead over their rivals with just nine Premier League games remaining, and look set to regain the crown they lost in dramatic circumstances last term. And City number one Hart has conceded matching United's consistency has proved too much for the reigning champions.
"We have done well, but we have been up against a killing machine that has kept turning out results no matter what," Hart told reporters. "I don't know (what has gone wrong), I'd love to know, it would have been rectified.
"We have done well. Maybe we have drawn more than we would have liked to, but it has not been a perfect season and it needs to be pretty perfect to win this league."
The 25-year-old is refusing to throw in the towel in just yet, however, and insists his side will fight for the title until victory is a mathematical impossibility.
"Whilst it is there, that obviously is going to be our intention (to keep going). We worked so hard to get that title we are never going to just give it away," Hart said. "I'd imagine from the outside it looks that way but that's just not the case. We are working hard, it is a tough league, it's hard to win games.
"Unfortunately when we do lose, United stretch that lead and it has been disappointing but, you know, we will keep going."